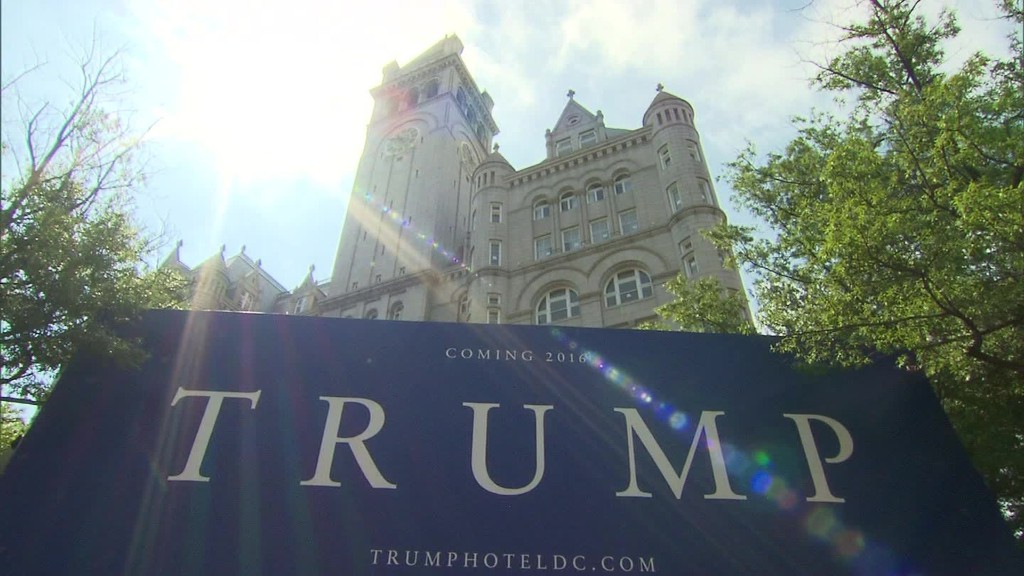 Donald Trump may be America's next president, but that doesn't come with a get-out-of-lawsuit card.
A U.S. District Court judge denied Trump's motion to have a suit against his Trump National Golf Club in Jupiter, Florida, dismissed.
The case was presented before Judge Kenneth Marra in August during a two-day non-jury trial. Marra has yet to issue a decision.
Before the trial began, lawyers for Trump asked that the case be dismissed. Marra denied that request Wednesday.
According to the suit, about 150 members of the golf club claim that when Trump took over the club, the terms of their membership were changed and they lost access, but Trump refused to refund their dues.
The suit alleges Trump has refused to hand over $5 million and is in breach of contract.
Trump's lawyers couldn't be reached for comment.
Related: LeBron James on why he wouldn't stay at Trump's NYC hotel
The members claim they had "refundable" membership status under the former ownership.
Private clubs that offer a refundable membership category allow members to pay dues until a new club member joins and can take over the payments. Essentially these existing members are placed on a "resigned" list until their membership is transferred to someone new.
In the case of Trump's club, the plaintiffs claim that when he bought the club in 2012, he changed the rules and terminated their "resigned" or "refundable" status.
Related: Donald Trump settles Trump University lawsuits
"As the owner of the club, I do not want them to utilize the club nor do I want their dues," Trump wrote in December 2013, after buying the club. "In other words, we are committed to seeing Trump National Golf Club - Jupiter on the list of the best clubs in the world and if you choose to remain on the resignation list, you're out."
Trump previously tried to have the suit thrown out, but Marra refused that request in July. At that time the judge also ruled that the case could continue as a class action.
Related: Trump transportation pick Elaine Chao made $1.2 million from Wells Fargo
The Jupiter Golf Club suit isn't the only lawsuit Trump has been dealing with in recent years.
On November 19 -- a little over a week after being elected president -- Trump settled three lawsuits against Trump University for $25 million. The settlement meant that he wouldn't have to testify in a San Diego trial that was scheduled to begin on Nov. 28.