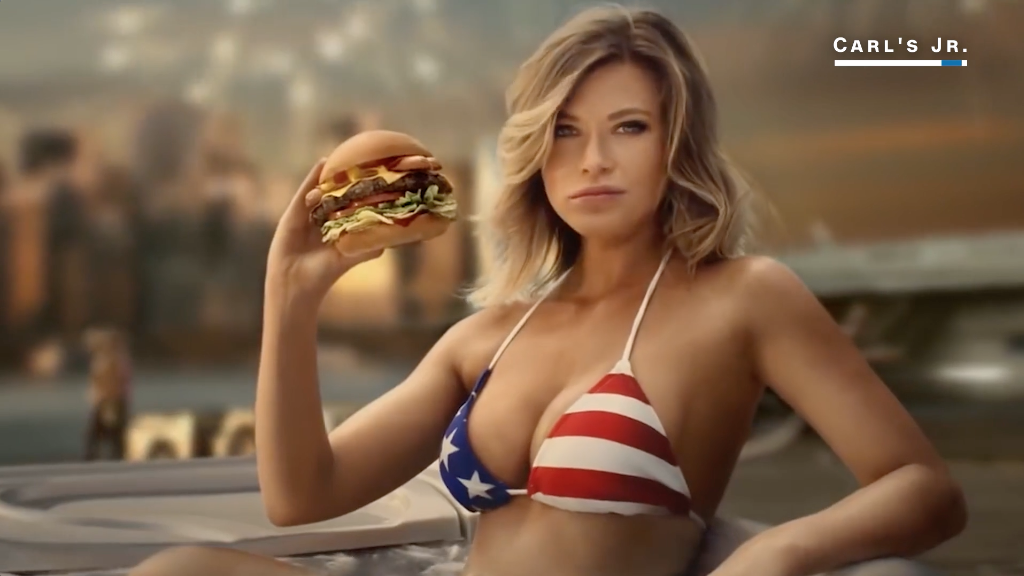 Nothing is more patriotic than a scantily-clad woman digging into a burger.
That's according to Andrew Puzder, President-elect Donald Trump's pick for Labor secretary.
"I don't think there's anything wrong with a beautiful woman in a bikini, eating a burger and washing a Bentley or a pickup truck or being in a hot tub," Puzder said in an interview with CNNMoney in 2015. "I think there's probably nothing more American."
Puzder, 66, is the fast food magnate who heads Hardee's and Carl's Jr. restaurants. He's a vocal critic of government regulation and opposes a $15 minimum wage, broader overtime pay and the Affordable Care Act on the grounds such policies hurt business.
Related: Trump taps Andrew Puzder, CEO of Hardee's and Carl's Jr., as Labor secretary
He's also developed a clear advertising strategy: Attractive women sell. Under Puzder, Hardee's and Carl's Jr. have been known for their highly suggestive ads.
A racy spot featuring a bikini-clad Paris Hilton washing a car while eating a Carl's Jr. burger hit screens in 2005. Since then, oversexed ads have been the Hardee's and Carl's Jr. calling card. Kim Kardashian, Kate Upton and Emily Ratajkowski have all made appearances. Many commercials -- such as a 2015 Super Bowl ad featuring a seemingly nude Charlotte McKinney -- have been criticized as sexist, objectifying and offensive.
Puzder doesn't see the issue.
"I don't have a problem with our ads," he told CNNMoney. "If I did, we wouldn't run them. I have my wife look at them before we run them, generally."
Though Hardee's and Carl's Jr. ads target men ages 18 to 34, they're meant to pull in a larger audience, Puzder said.
"When my son was 13 or 14 years old, he didn't want to eat where the clown, the kids or the pigtails ate," Puzder said. "He wanted to eat where his big brother ate. I'm 64 years old, I want to be a young, hungry guy. Young ladies like to date young, hungry guys."
Related: What a fast food CEO as Labor Secretary means for the Fight for $15
The commercials aren't really focused on sex, he added.
"We're very careful in the ads," he said. "There's no nudity. There's generally not even men and women in the ad. So, there's certainly no sex acts."
To Puzder, the commercials are made in the USA.
"The point of the ad is to emphasize all things American," he said. That's why it shows "a beautiful, young, Sports Illustrated swimsuit model in an American flag bikini, in a hot tub, on a pickup truck that's painted with the American flag, driven by a rodeo bull rider on an aircraft carrier, in front of the Statue of Liberty while fireworks are going off."