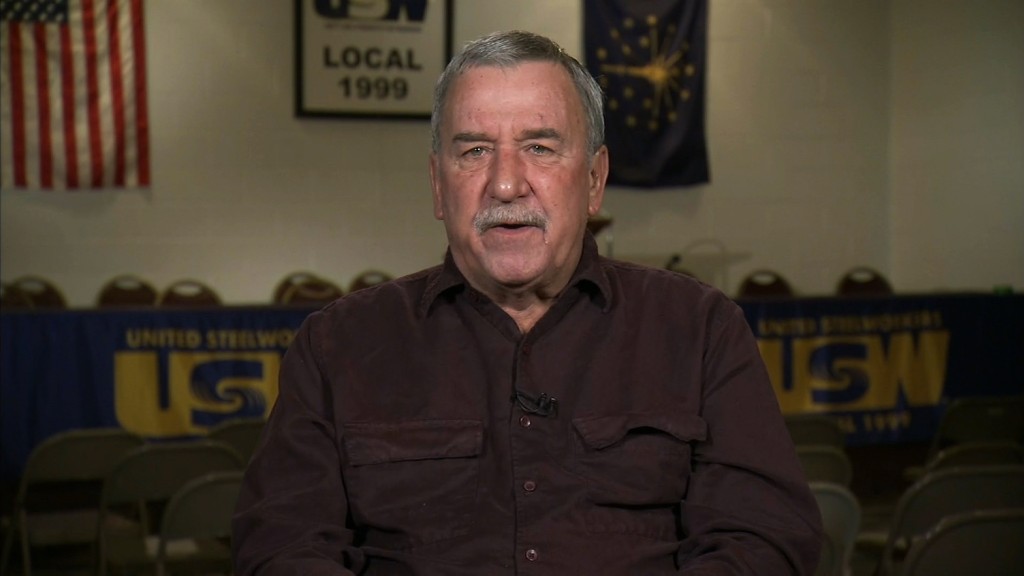 Walmart's subsidiary announced Wednesday night it's going to add 10,000 jobs in Mexico over the next three years.
The subsidiary, Walmart de Mexico, said it would invest $1.3 billion in Mexico, adding that the investment stems from profits made in the country.
"This investment affirms our confidence in Mexico, strengthening the logistical infrastructure to achieve our growth goals," Walmart de Mexico CEO Guilherme Loureiro said at the presidential palace in Mexico City Wednesday night.
Mexico's President, Enrique Pena Nieto, cheered the news.
"We are attracting larger investments in a world of huge uncertainty," Pena Nieto said at the event, attended by Walmart de Mexico execs.
Related: Trump's 35% tariff: Easier said than done
Pena Nieto is right about uncertainty. His administration is currently in talks with President-elect Donald Trump on how to renegotiate NAFTA, the free trade deal between the U.S., Mexico and Canada.
Neither side has said exactly what details they will renegotiate, but several trade experts say tearing it apart could risk jobs for both countries. Getting rid of NAFTA, which Trump has also threatened, would hurt both the U.S. and Mexican economies, experts say.
Some Spanish media saw the Walmart (WMT) announcement as a snub toward Trump. He has threatened to slap a 35% tariff on any U.S. company that sends jobs to Mexico -- even though current U.S. trade laws don't allow that.
"Walmart challenges Trump and announces an investment of $1.3 billion in Mexico," read the headline of El Pais, a Spanish newspaper widely read across Latin America.
Related: Carrier union boss: No regrets about calling Trump a liar
To be clear, Walmart is not moving jobs to Mexico from America. Its subsidiary is adding jobs.
Like its parent company in America, Walmart de Mexico is the largest single employer in Mexico, employing over 200,000 people. The company's presence in Mexico has rapidly expanded since its first store opened in 1991. Walmart now has over 2,300 stores across Mexico and Central America.
Trump did not tweet about the Walmart announcement.