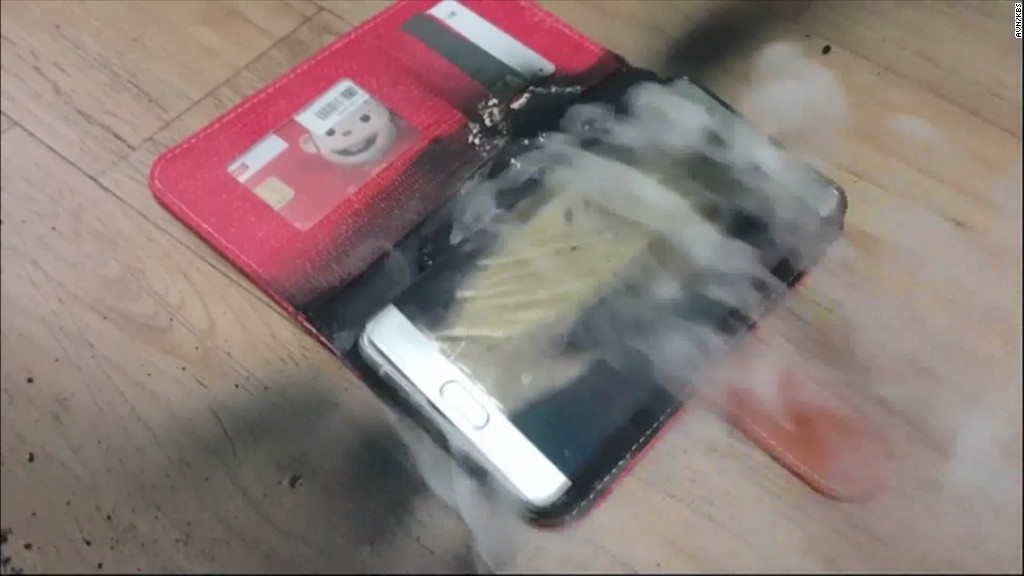 If for some reason you really don't want to stop using your Samsung Galaxy Note 7, you'll soon be out of luck.
Samsung will release a software update starting on December 19 that prevents all remaining Galaxy Note 7 smartphones from charging.
The software update will "eliminate their ability to work as mobile devices," Samsung said in a statement Friday.
Not all carriers have agreed to participate in the software update, however.
Verizon said Friday that it will not push the update to customers "because of the added risk this could pose to Galaxy Note7 users that to do not have another device to switch to."
The drastic move comes three months after Samsung issued a global recall of the Note 7 smartphone due to a battery problem that caused some devices to catch fire while charging. Samsung permanently halted sales of the phone in October.
Related: Samsung won't be the last to have exploding batteries
So far, 93% of Note 7 devices in the U.S. have been returned as part of the recall, according to Samsung. Now the company is working to retrieve all remaining phones.
Those who still have Note 7 phones will continue to receive reminders about the new software update until they accept it, according to a source close to Samsung.
Samsung announced a similar tactic this week for customers in Canada. It will soon roll out an update that limits the ability to charge the device and prevents it from connecting to mobile networks and Wi-Fi.