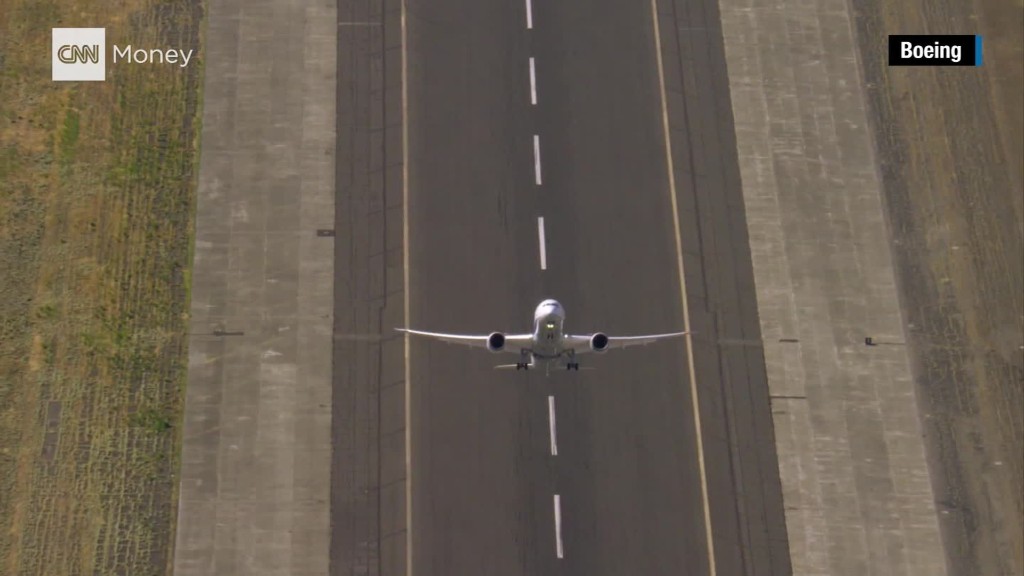 The airline with the kangaroo on its tail is losing a bounce.
Air travelers will be able to fly from Australia to Europe without stopping after Qantas announced the first direct passenger route between the two continents.
Boeing (BA)'s 787-9 Dreamliner will make the epic 17-hour journey between London and Perth, a city on Australia's remote west coast, Qantas (QABSY) said.
The airline plans to launch the service in March 2018, joining the ranks of the world's longest passenger flights.
Related: The world's longest airline routes
"This is a game-changing route flown by a game-changing aircraft," Qantas CEO Alan Joyce said in a statement. "Australians have never had a direct link to Europe before, so the opportunities this opens up are huge."
Flying between Australia and the U.K. has long been a holy grail for Qantas, which has had to hop through Singapore and Dubai more recently to get to Europe on its "Kangaroo Route."
Joyce contrasted the new flight with Qantas' original Australia-to-London service that it introduced nearly 70 years ago. That one was a whole lot slower, taking four days and involving nine stops along the way.
Qantas said the Perth-London service -- at 9,009 miles (14,498 kilometers) -- is expected to be one of the longest passenger flights in the world when it goes live.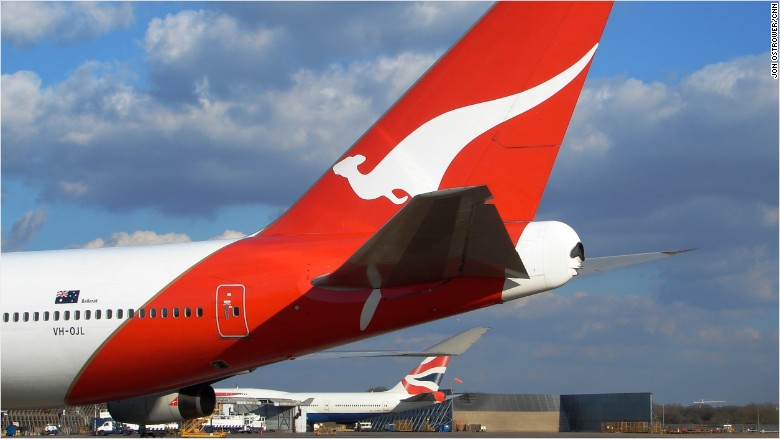 Until now, the flight was never economically feasible. The brutal winds going eastbound forced more fuel to be carried, while sacrificing valuable cargo or even leaving seats unfilled.
In commercial air travel, sometimes the shorter-duration flight actually covers more ground.
That's true of the current record holder for distance. Air India's service between New Delhi and San Francisco that flies over the Pacific rather than the more typical route over the North Pole. At 9,408 miles (15,140 kilometers), the Pacific path is a lot longer, but it actually saves fuel and time by taking advantage of the tailwinds provided by the high-altitude jet stream.
In February, there will be a new reigning champion for longest flight by duration when Qatar Airways flies from Auckland to Doha, scheduled for 17 hours and 45 minutes.
Related: Boeing sells 80 jets to Iran Air in $16 billion deal
Qantas' Perth-London route will be the world's longest using the Dreamliner, which entered service in 2011.
A host of new ultra-long distance routes have been opened up with a new generation of fuel-efficient Boeing and Airbus (EADSF) aircraft. Singapore Airlines (SINGF) restarted direct service to the U.S. recently with the Airbus A350, a route also now flown by United Airlines and its 787.
The Australian airline has pulled off longer flights in the past. In 1989, it flew a Boeing 747-400 all the way from London to Sydney, setting a record for the world's longest commercial flight at 11,185 miles (18,001 kilometers).
But that wasn't a scheduled flight. The 20-hour journey was a one-off event, and the jumbo jetliner only carried 23 people, including crew.
The Perth-London route is the first time regular passengers will be able to book non-stop flights between two continents.