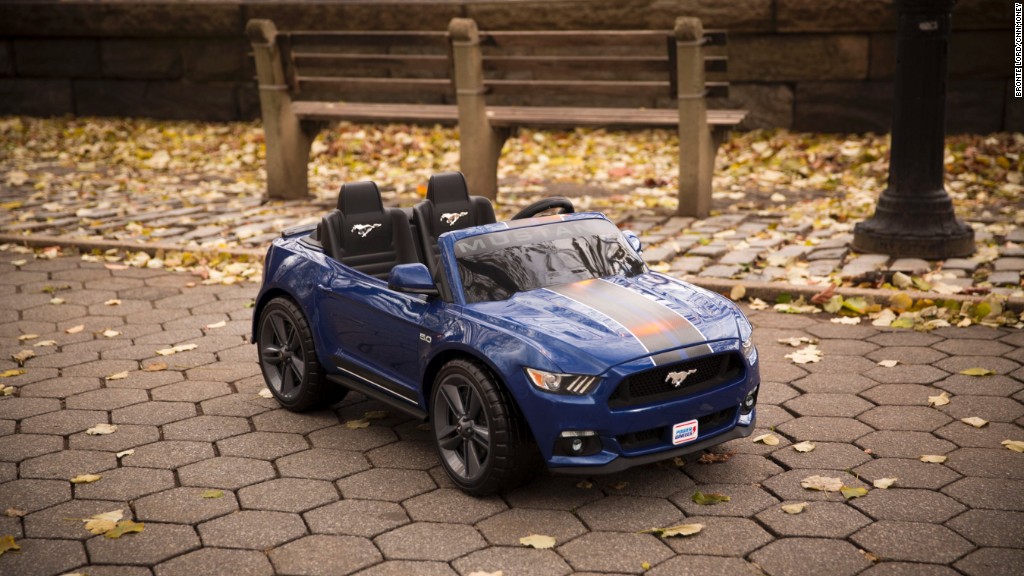 If you want to give your child a brand new Ford Mustang for Christmas, and your child happens to be between the ages of 2 and 6, there's a new model out that should be just perfect.
Fisher-Price, a division of Mattel (MAT), has rolled out an all-new improved version of the Ford Mustang Power Wheels. This one has a few features not found on previous versions of the kid-drivable electric cars.
For instance, the new Mustang has five speeds. Before, parents could only select a "fast" speed -- 5 mph, which actually does seem fast in one of these -- or a slower speed of just 2.5 mph. With the new Power Wheels Mustang, parents now have the freedom to select 1, 2, 3, 4, or 5 mph as the top speed.
The rear-wheel-drive car -- just like a real Mustang -- also has a couple of other new features copied from full-sized road-going automobiles. It has traction control so that the back wheels won't spin futilely on loose dirt or wet surfaces. To prevent rollover accidents, it has a tilt sensor that will stop the car from driving onto a too-tilted surface.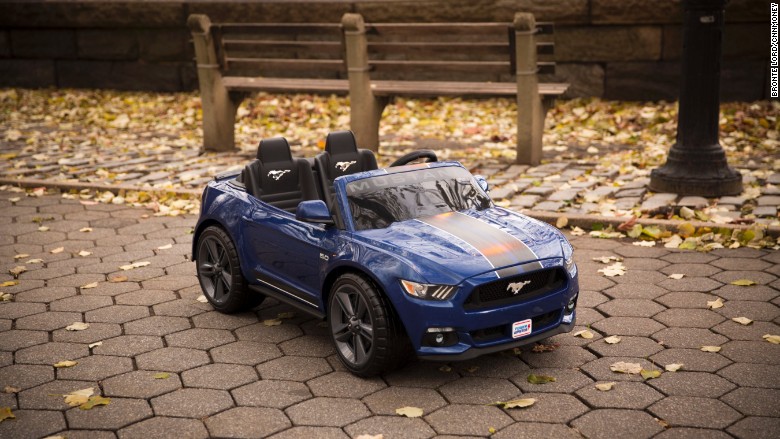 Adding to the lifelike feel is a "gas pedal" that's programmed to operate like a real gas pedal. Instead of being a simple on-off switch, the pedal increases power gradually as it's pushed down, ultimately unleashing the electric motor's full 1/16 horsepower, if parents have allowed that.
Related: CNNMoney's holiday gift guides
Recorded Mustang V8 engine sounds vary along with the speed going from a pleasant burble when stopped to a tumultuous roar as the Power Wheels Mustang hits full stride. If the young driver doesn't find the engine noises appealing, they can be turned off. That is not possible -- at least not entirely -- in a real Mustang.
This redesigned Mustang, which costs $360, also happens to mark a decade for the Ford (F) Mustang Power Wheels car. While the Fisher-Price Power Wheels line can trace its history back decades. the first mini-Mustang was rolled out in 2006.