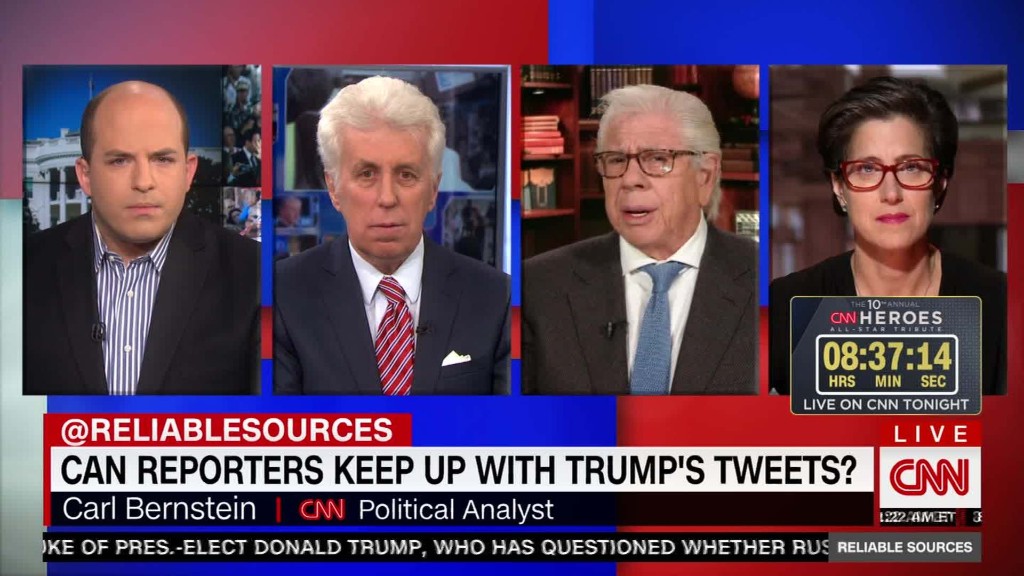 Donald Trump has decided to postpone his first press conference as President-elect until January, two transition sources confirmed to CNN.
The press conference, previously scheduled for Thursday, had been advertised as an opportunity for him to address his plan for dealing with potential conflicts of interest stemming from his businesses. It was to be his first press conference since July.
"The announcement has been rescheduled for next month," said Trump spokesperson Hope Hicks.
Late Monday, Trump said he would "hold a press conference in the near future to discuss the business, Cabinet picks and all other topics of interest." He also made more vague comments about his plans for handing his business empire over to his children.
One transition official said the postponement is largely because of the transition's focus on personnel, but also underscores the complexities facing Trump lawyers as they try to figure this whole thing out. "This isn't exactly easy stuff," the official said of the process.
Related: Donald Trump's latest vague pledge: No 'new' business deals
But Trump's critics saw the decision as an attempt to avoid scrutiny from the press.
"Trump is blatant in his disrespect for democratic norms and his contempt for transparency," tweeted John Cassidy, a writer for The New Yorker, noting that Trump's first press conference would now not come until after next week's Electoral College vote.
It has been 35 days since Trump won the election, and 139 days since his last press conference, when he encouraged Russia to hack Hillary Clinton's email servers.
The postponement was first reported by Bloomberg News.
The president-elect tweeted on November 30th that he would hold a "major news conference" with his children on New York City this coming Thursday.
In subsequent tweets, Trump said he would use the time to discuss "the fact that I will be leaving my ... great business in total order" to focus on the presidency, which he called "a far more important task."
--Jim Acosta, Noah Gray and Phil Mattingly contributed to this report.