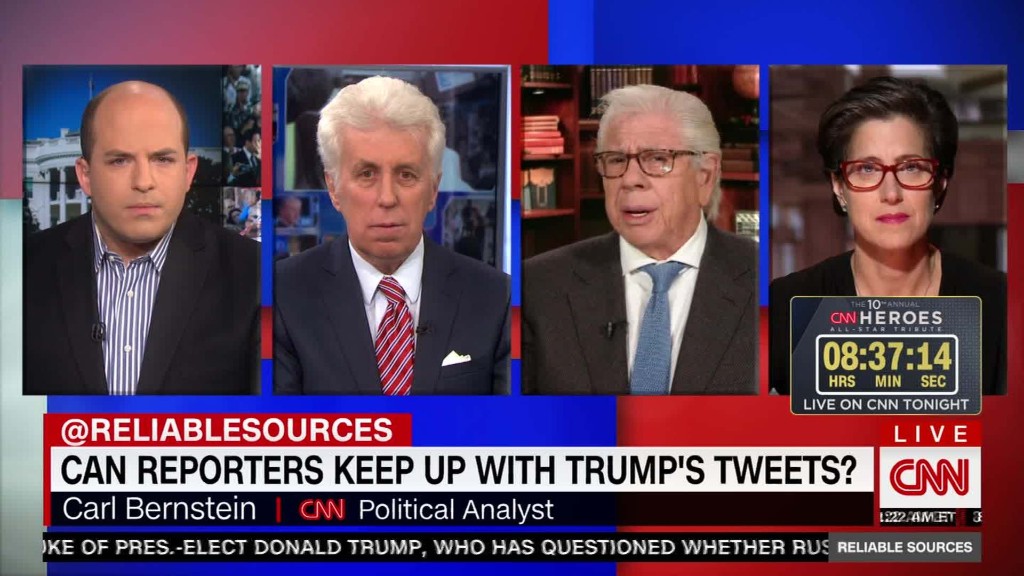 Small businesses in Manhattan are paying the price for tight security at Trump Tower.
The city surveyed 50 businesses in the shadow of the president-elect's home and found that 80% are losing business because of decreased foot traffic. Half describe the impact as severe.
Two-thirds of the businesses project lower revenues, and about a quarter are worried about making rent, according to a report Monday from Scott Stringer, the city comptroller. A quarter are considering pay cuts, and 12% are considering laying off workers, relocating or closing entirely.
The Secret Service and New York police have cordoned off the sidewalk in front of the tower, in midtown Manhattan, and set up barricades along nearby blocks.
Tourists and holiday shoppers have to navigate the extra security to get to stores, restaurants and bars. The neighborhood is typically mobbed by shoppers right before the holidays.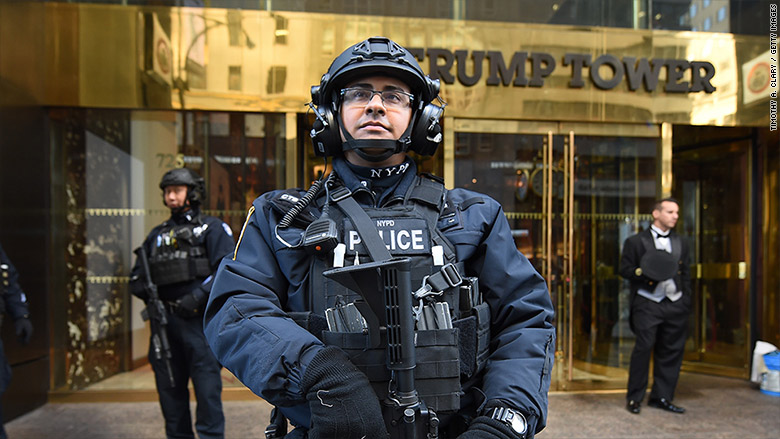 Related: Big pay cut in store if Exxon CEO becomes Secretary of State
"It's been very frustrating for the businesses on the block," Derek Walsh, who owns Judge Roy Bean, a pub within a block of Trump Tower, told CNNMoney. "Nobody wants to walk down a street with their wife or their kids, when there's a bomb squad, when there's a command post, three layers of barricades, and 150 cops."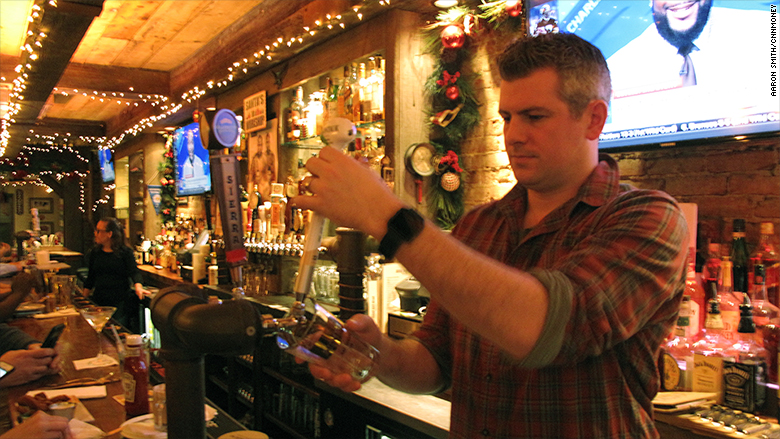 Walsh, who was not part of the survey, said that his business took a 30% sales hit last month compared with the month before, which he blames on the heightened security.
He has put together a petition of local businesses for the city council, asking the NYPD to move its command center to minimize impact.
The NYPD says it's met with most business owners on the block "to alleviate any concerns they may have."
Anya Cole, owner of Hania, a fashion designer that makes $5,000 sweaters, is worried that she'll lose business because the police aren't allowing taxis and Uber drivers to shuttle passengers past the barricades on her block, which is close to Trump Tower.
"If it's difficult for people to get to us, they're going to cross us off," she said.
Ty Green, the doorman-concierge at The Chambers hotel across the street, said he's already had a couple of cancellations because customers can't get a taxi past the barricade and have to haul their luggage down the street.
"They have to come up with a better solution because we can't do this for four years," he said.
City officials said last month that protecting the president-elect costs the city $1 million per day. Trump's transition team did not respond to a request for comment.