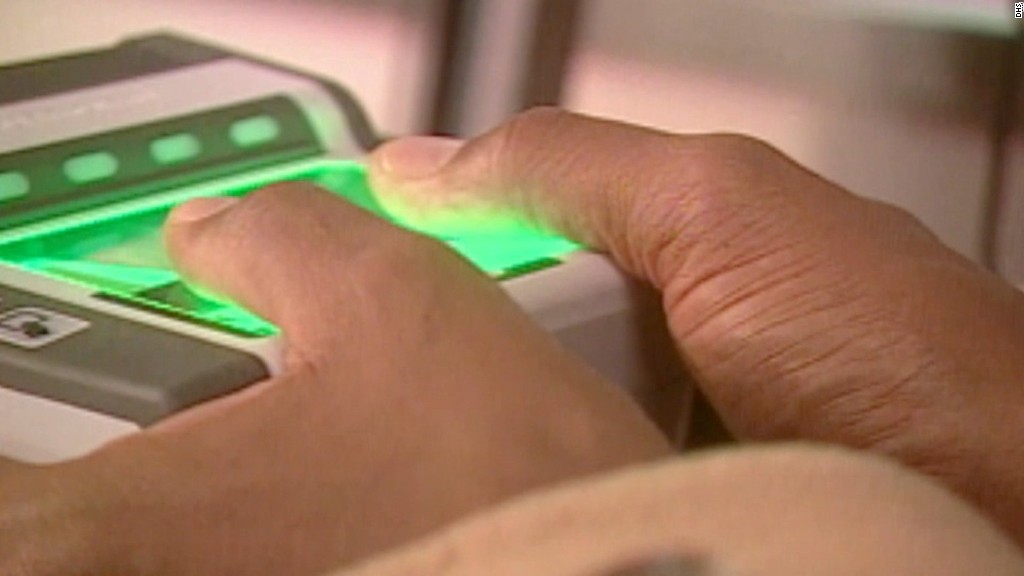 Donald Trump made a lot of promises on the campaign trail. And now some technologists are making their own.
While campaigning, Trump pledged to create of a database of Muslims. After winning the election, he told "60 Minutes" he would look into deporting millions of illegal immigrants. While it's unclear whether he intends to follow through on those promises, some in Silicon Valley aren't taking any chances.
On Tuesday, a group of engineers, designers, and tech executives pledged that they would never participate in mass data collection that targets people based on race or religion.
At least 55 people have signed the pledge, posted on NeverAgain.tech. They say they will work within their companies -- which include Google (GOOGL), Stripe, Twitter (TWTR) and IBM (IBM) -- to make sure data is collected and used ethically, and they will speak out against misuse.
The group references previous atrocities, including the internment of Japanese Americans during World War II (which one Trump supporter called a "precedent" for the proposed Muslim registry) and IBM's business relationship with Nazi Germany.
"We refuse to build a database of people based on their constitutionally-protected religious beliefs. We refuse to facilitate mass deportations of people the government believes to be undesirable," the group wrote.
The group also promises to delete "high-risk" datasets and backups, make end-to-end encryption the default if possible, and ensure the government follows legal protocols when requesting data.
The signatories say they will speak out if data is misused at their companies and will quit their jobs rather than participate in data collection for questionable government purposes.
Related: Elon Musk and Jeff Bezos among tech execs to meet with Trump
"Many of us are driving similar discussions within our organizations, and with the pledge we are committing publicly to continue to raise concerns about the use of data within our organizations," Ka-Ping Yee, a software engineer who signed the pledge, said in an email to CNNMoney.
Already, tech companies receive tens of thousands of requests for data from the U.S. government. Between July and December 2015, Facebook (FB) received over 19,000 requests for data on 30,000 accounts. In 80% of cases, some data was provided. Facebook says most of these requests pertain to criminal cases, and law enforcement most likely asks for names, how long they've used Facebook, IP address logs, or content they share.
Considering the amount of personal information online, it's not a stretch to imagine tech companies would be tapped if Trump's administration followed through with creating a registry of some sort.
The tech industry has been critical of Trump, but it seems to show a desire to work with his administration. The president-elect is planning to meet with Silicon Valley executives on Wednesday.
NeverAgain.tech provides links to organizations for people to donate or get involved with.