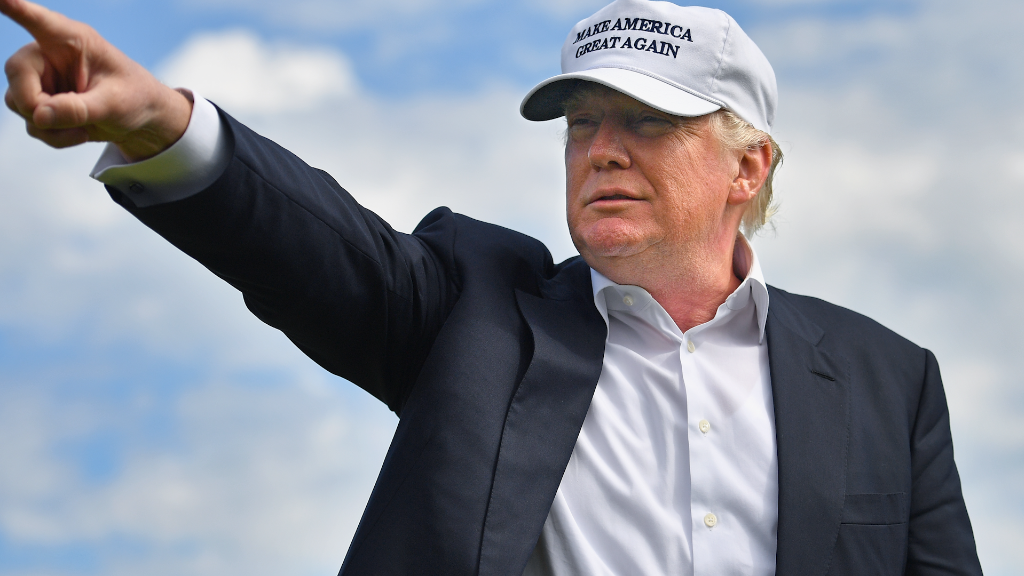 President-elect Donald Trump's pick for White House chief of staff suggested Wednesday that major changes could be in store for White House press briefings under the incoming administration.
Reince Priebus, the current Republican National Committee chairman who has been tapped to serve as Trump's chief of staff, said in an interview that many White House traditions, such as the daily press briefing, need to be reconsidered.
"Look, I think that many things have to change, and I think that it's important that we look at all of those traditions that are great, but quite frankly, as you know, don't really make news," Priebus told conservative radio host Hugh Hewitt. "And you know, even looking at things like the daily White House briefing from the press secretary, I mean, there's a lot of different ways that things can be done, and I can assure you we're looking at that."
"The point of all of this conversation is that the traditions, while some of them are great, I think it's time to revisit a lot of these things that have been done in the White House," he added, "and I can assure you that change is going to happen, even on things that might seem boring like this topic, but also change as far as how we're going to approach tax reform, the American worker, how we protect them and business all at the same time why skyrocketing our economy."
CNNMoney asked Trump spokeswoman Hope Hicks what changes the incoming administration might be considering, and whether the president-elect was at all concerned with any chilling effect the changes might have on the press.
"Chilling effect? How do you know these are not positive changes that will delight the press?" Hicks responded in an email.
Hicks did not immediately respond to a follow-up email asking again what those changes could be.
Trump was hostile to the news media throughout the campaign, banning certain outlets from his events and demonizing reporters he deemed unfair.
Related: Donald Trump follows anti-media campaign with anti-media transition
His treatment of the media during the campaign raised questions about how he would operate with the media as president, and those questions have not gone away during the transition. While virtually every modern president-elect has held a press conference within days of the election, Trump has not. His last press conference during the campaign was on July 27, 140 days ago.
Trump had announced a press conference for Thursday in New York, but his team abruptly canceled the event earlier this week, saying he still had to sort out issues related to his business operations, plans for which were to have been the subject of the press conference.
Press briefings have been a fixture of American politics dating back to the presidency of William McKinley, according to the White House Historical Association. Since 1970, they have been held in a small briefing room inside the White House that was eventually renamed in honor of James Brady, who was the White House press secretary under Ronald Reagan until they were both shot by John Hinckley.
In his interview on Wednesday, Priebus indicated that assigned seating at the briefings began under President Obama.
"You know, this was the first front row assigned seat issue, as I understand it, started in the Obama administration. In the Bush administration, you just took a seat, and I guess there were a couple of people that have had reserved spots," Priebus said. "But for the most part, the more formalized reserved seating piece came in over the last eight years."
A number of reporters who have covered the White House were quick to point out that Priebus was wrong.
Assigned seating actually dates back decades, to the Reagan administration. And the seating chart is currently determined by the White House Correspondents Association, not the administration.
"They were always assigned, right from the start," said National Journal's George Condon, a longtime correspondent who has tracked various changes at the White House. "The Reagan administration first put in the seats in in 1981 and [Reagan press secretary] Larry Speakes assigned them. Before then, there were no seats, just a few stuffed chairs. Most reporters sat on the floor or stood during the briefings."
"What's less clear is when exactly the responsibility for assigning the seats passed from the Press Office to the [WHCA]," Condon said. "In Reagan and the first Bush, it was the Press Office. With Clinton, it was shared to some degree. The Press Office hated having the responsibility because they hated the lobbying and the whining. By the end of Clinton and beginning of Bush 43, the responsibility shifted."
Each seat has an engraved nameplate underneath denoting which organization is assigned to sit there during the daily briefing, or when the president himself takes questions from the podium. Some seats have nameplates dating back to when the room was renovated in 2005.
Currently, the five major television networks all sit in the front row, along with reporters from the AP and Reuters wire services.
In a statement, White House Correspondents' Association president Jeff Mason said the WHCA had noted "with concern" Priebus' comments and addressed what he referred to as Priebus' "notable factual inaccuracy," confirming that news organizations "have had assigned seats in the briefing room since those seats were installed in 1981."
Speaking Wednesday, current White House Press Secretary Josh Earnest said his office hasn't had a say in assigning seats.
"The White House Press Corps has worked among yourselves to organize the seating arrangements in this room," he said. "I certainly would recommend to the incoming administration that they collect and familiarize themselves with some basic facts as they consider what sort of policies they implement moving forward.