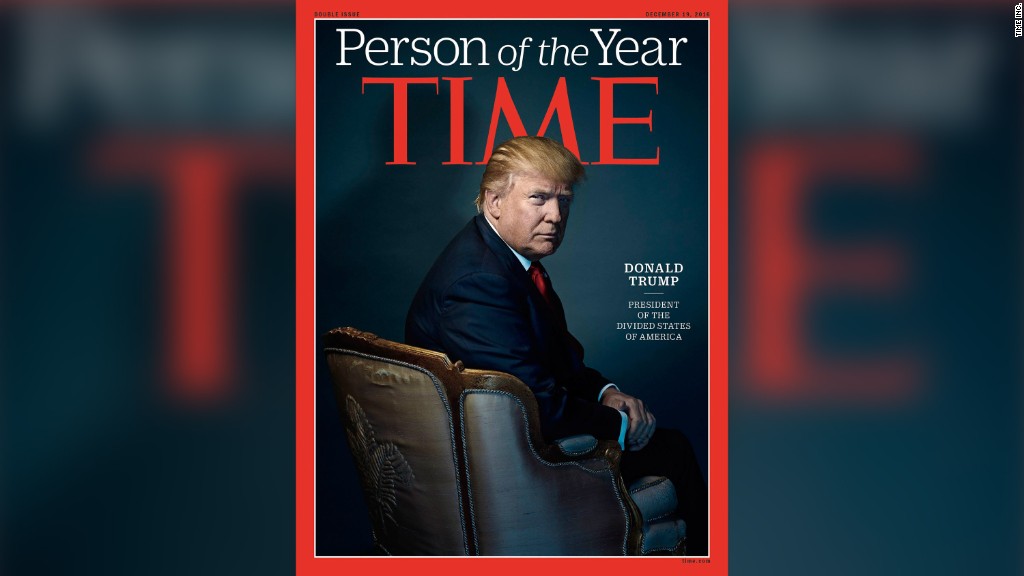 Donald Trump is a best selling author again.
The president-elect's book, "Trump: The Art of the Deal," made it onto Amazon's Top 100 Best Seller list on Thursday.
The book has skyrocketed in popularity since Trump won the election.
In July 2015, when Trump's campaign was still in its early days, "Trump: The Art of the Deal" was ranked #1,128 on the Amazon (AMZN) Best Seller list.
The book had leaped to #304 by August 2016 -- shortly after the Republican National Convention. Now it's #97 overall (and #1 on Amazon's Entrepreneurship list).
The book was first published in 1987 and became an instant hit. It's part memoir and part business advice.
Related: Trump just can't let go of feud with Vanity Fair
The book had faded in popularity by the time Trump announced his run for president. He revived it by publishing a new paperback edition in October 2015 while he was campaigning. It came out shortly before he released, "Crippled America."
Trump started encouraging the thousands of fans who attended his rallies to bring copies of his books. For donors who gave $184 to his campaign, Trump even offered a signed copy of the original edition of "Art of the Deal" (now out of print).
Since the election, the book has become a popular gift at some Wall Street holiday parties, where co-workers have "white elephant gift exchanges," according to financial professionals. It's also getting a lot of attention in Washington and among journalists. People close to Trump say his books offer clues on how he'll lead in the White House.
Related: Janet Yellen to Donald Trump: I'm not going anywhere
The paperback version sells for $16.99, although Amazon is offering it for just $9.45.
The book is co-authored with Tony Schwartz, who became a major critic of Trump during the campaign and said he deeply regretted working on the book.
Trump "is a man who cares only about himself," Schwartz told CNN in October. "He is prepared to blow up American democracy if that's what it takes to get a sense of self back."
On the campaign trail, Trump claimed "The Art of the Deal" was "the No. 1 selling business book of all time." Politifact rated that statement as "false" last year, but that may change if sales continue to boom.
Amazon did not respond to CNNMoney's request for comment.