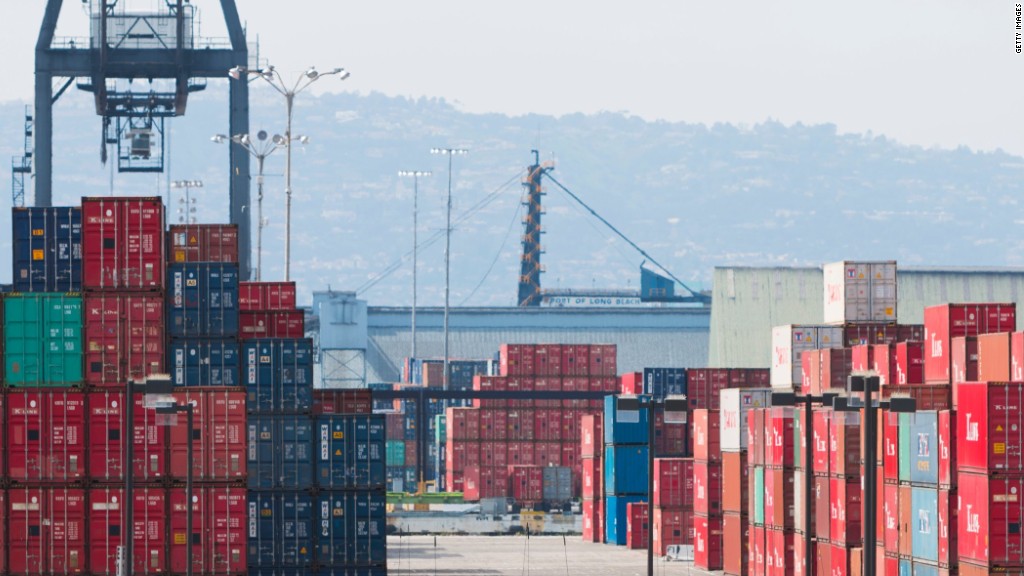 It's so close, you can almost taste it.
The U.S. dollar has been powering higher since Donald Trump won the presidential election and the euro has been weakening, putting the two currencies on a collision course.
The dollar's 9% move since Election Day means it's now worth €0.96. That's its highest level since 2003.
The trend has led to predictions of parity -- that is, when $1 is worth €1. The last time that happened was 2002.
Adam Slater, the head economist at Oxford Economics, said Thursday that parity could be reached by the end of 2017. Other economists think the key psychological level will be reached even sooner.
Slater said the currency moves are now being driven by divergent monetary policies on either side of the Atlantic Ocean.
The U.S. Federal Reserve is raising interest rates as it sees the American economy improve and expects rising prices. Meanwhile, the European Central Bank has extended its stimulus program and kept interest rates at record lows to support the economy and boost inflation.
Related: Trump may Make Inflation Great Again
Investors are attracted to higher interest rates and stronger economies because they expect a better return on their money, which has pushed up the dollar. Europe is essentially the flip side of the coin.
President-elect Trump is also playing heavily into the currency equation because he's promised to slash taxes and regulations and support infrastructure projects. His policies could create an inflationary environment where the Federal Reserve will have to keep hiking interest rates to keep inflation at bay.
The major shift in these currencies is making European products and travel cheaper for Americans. European exporters, including German auto manufacturers, are expected to benefit.
Germany ships over $125 billion worth of goods to the U.S. annually, making it one of America's biggest trading partners.