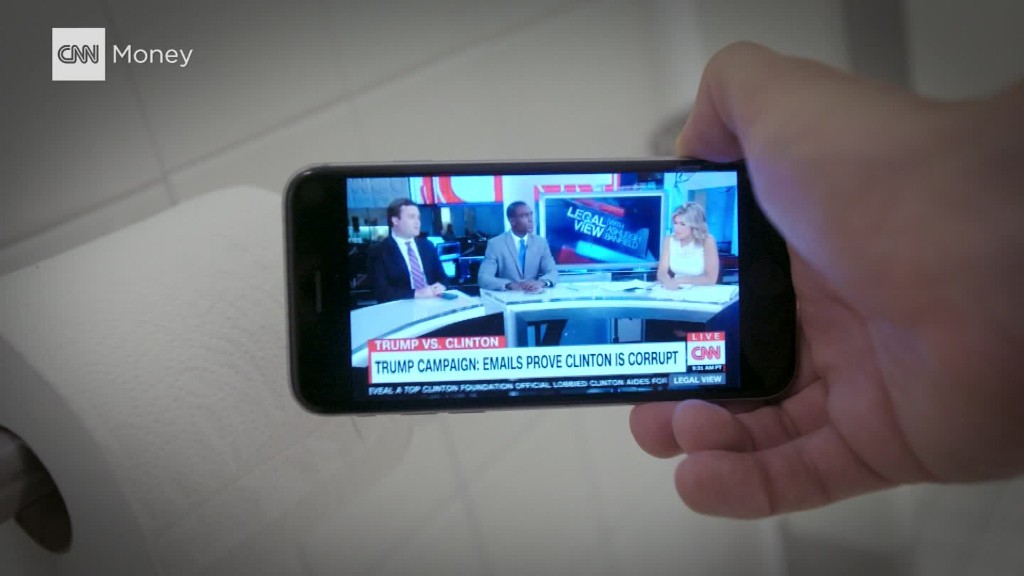 Our media-obsessed president-elect won't have to waste much time naming a new chairman to an agency that regulates the media.
Tom Wheeler announced Thursday he will step down as chairman of the Federal Communications Commission at the end of President Obama's term in office, giving Donald Trump the ability to name a replacement immediately.
Wheeler's five-year term as chairman would have ended in 2018, but it's common for the agency's top official to step down sooner when a different party wins the presidential election.
The FCC has the authority to block major media mergers, revoke broadcast licenses and regulate Internet providers.
Wheeler, a former cable industry lobbyist, was appointed to the chairman position three years ago by Obama and quickly established himself as the cable industry's worst enemy.
Under Wheeler's leadership, the FCC approved net neutrality regulations, pushed for set-top box reform and helped block the massive merger between Comcast (CCV) and Time Warner Cable.
Related: Net neutrality advocates brace for fight with Trump
"Serving as FCC Chairman during this period of historic technological change has been the greatest honor of my professional life," Wheeler said in a statement.
During the campaign, Trump said little about the FCC itself. However, he threatened to block AT&T's (T) deal to buy Time Warner (TWX), the parent company of CNN, and to break up the merger of Comcast and NBCUniversal.
Since winning the election, Trump has named three advisers to a "landing team" tasked with handling the transition at the FCC. All of them are vocal critics of the net neutrality rules, which are intended to prevent Internet providers from favoring some online content over others.
Wheeler's final push to eliminate the need for consumers to rent cable boxes is also considered doomed as the transition to a new FCC administration begins.