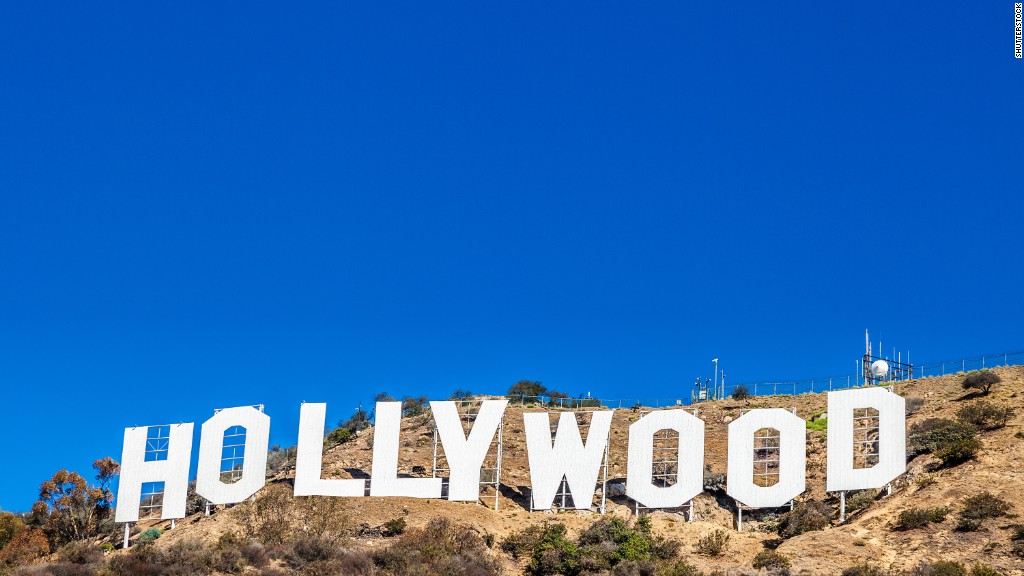 On Sunday, the New York Times public editor Liz Spayd wrote a column that cut deep to the bone about the lack of racial and ethnic diversity and the "newsroom's blinding whiteness."
She described the team that covered the 2016 presidential election as having "less diversity than you'll find in Donald Trump's cabinet thus far," and noted that, of the 20 reporters who covered the presidential campaign, just two were black. None were Asian or Latino. The six reporters assigned to cover the White House are also white.
At a time when so many people are questioning the validity of their media coverage, having people with a range of perspectives and backgrounds reporting the news is critical. The election of Donald Trump as president revealed just how deeply divided our country is when it comes to race and yet in the next few decades, people of color will become the majority of Americans. Still, very few feel adequately represented by the media.
Of course, workplace diversity isn't just an issue in newsrooms. It's something most every major industry -- from Silicon Valley to Wall Street -- struggles with.
Spayd noted that the department with the most ethnic and racial diversity at The Times were the administrative staff, or "The news assistants, who mostly do administrative jobs and get paid the least," she wrote.
I should know.
While pursuing my graduate degree in digital journalism, I began working at The Times as a news assistant on the metro desk. Over the course of eight years there, I moved up the ranks from assisting editors and reporters on the metro desk with administrative tasks to covering homicides and fires as a freelance breaking news reporter, to working on multimedia content as a staff digital producer to covering digital media for the business news desk as a staff reporter .
Related: What about the black working class?
In 2013, I pitched an idea to Jill Abramson, then the executive editor at The Times, to cover race and ethnicity. The beat had a good run and lasted about a year until the editors decided to rethink the way they were covering race, halted the beat, and reassigned me to the Metro Desk. My audience, who were diverse and outspoken, criticized The Times for the move. I was humbled by their support and have since moved on to cover race and inequality for CNN. In my first piece on this beat, I wrote about why newsrooms are so white.
And yet...
As an industry, we've made some progress, but not nearly enough to where newsrooms look like the diversity of the places we cover. And while we are in a moment of reflection about how we could have collectively done better covering white working class and rural white Americans, many of our newsrooms are still lacking diversity of thought, race, gender, ethnicity, class and disability.
My experiences at The Times were some of the most exciting, challenging and proud moments in my career. Few things can compare to being on the front page of the paper of record. And while the paper has reimagined its coverage on race and has attempted to add more diverse staff, particularly on the magazine (Wesley Morris' piece on black male sexuality is one of the best pieces I've read this year), I wasn't surprised to see Spayd's column.
But The Times is not alone. So here are some things we can do to foster diversity and inclusion in newsrooms.
1. Stop reacting to your lack of diversity in fits and starts and make it a part of your core mission as an organization. This is where many of the issues around diversity begin. A column like Spayd's is written, a beat killed, a diversity report is released and suddenly hiring managers and editors are scrambling to find "diverse" talent. Diversity is important, not for its own sake, but because it makes a better product. I can't imagine any organization that wouldn't want that.
2. Diversity is not a trend, it's an imperative to make sure your coverage is better, more nuanced and more accurate. Having a diverse staff should be as important as having reporters who cover key issues like health care, crime or the environment. It takes time to develop an area of expertise. Reporters spend years working the phones, establishing relationships with sources, cultivating contacts and doing research. Diversity initiatives should be no different.
3. Develop the people you already have by investing in them, giving them high profile projects and supporting them. Often, diversity hiring happens at the entry level, with veteran reporters who have years of institutional support taking the lead on big projects. This is where a lot of diverse talent is lost. People don't want to work where they can't grow. And limiting who gets access to high profile assignments perpetuates the diversity problem. If you don't get the big assignment, you can't be in the running for a Pulitzer, a Peabody or a Polk award.
Related: Will tracking pay really prevent discrimination?
4. Stop thinking there is a certain number of people of color or women you need to hire and thinking you have "enough." Often, diversity hiring is seen as a zero sum game, a "one and done" process. Hiring managers: if you wouldn't question how many whites or how many men you hire, why do it for diverse talent?
5. Stop telling people you are on a mission to be more diverse so that's why you are reaching out to them. Diverse talent should also be seen as qualified talent. They shouldn't feel as though they are filling a quota before they are even hired. No one wants to be a token "diversity hire" because what happens when diversity is not important anymore?
6. Groom diverse talent to be able to grow into senior management, editors and other leadership roles. One of the biggest barriers to newsroom diversity is climbing the steep ladder to the top. You can have all the diverse staffing you want, but the leadership also has to be inclusive.
7. Newsroom diversity should be intersectional. Hire outside of obvious silos. A more holistic approach includes making sure your newsroom considers class, gender identity, race and geographic region in its hiring decisions. You can be white and poor, black and wealthy, a Latino from Arkansas who doesn't speak Spanish, etc.
8. Don't forget about class diversity. (See point 7). Make sure your newsroom doesn't just hire people who went to the same elite schools. Poor and working class people often can't afford to take on unpaid internships or pay for A-list schools. Stop looking down on people because of what they sound like or look like. They, too, are your audience. They, too, can vote with their clicks. They, too, consume media.
Related: Working while brown: What discrimination looks like now
9. Stop focusing so much on hiring "stars," the one coveted voice. Develop your own stars. Don't misunderstand this point. I love seeing women, people of color and other diverse voices gain the long overdue recognition they deserve. But as Spayd says in her column "while big names are rightfully celebrated, they can give the appearance of more diversity than there really is." Stars become stars because they were supported and cultivated. They didn't fall out of the sky. As the media tries to establish more trust with its audience, it needs to bring more, not fewer, voices to the table.
10. Pay attention to how you treat different staff members and confront your own internal biases. Implicit biases are pervasive in many organizations, not just media. Newsrooms should do more training on how to root those out so that editors and managers understand their biases. You can take this implicit bias test to discover your own.
What are some of your ideas on how newsrooms can be more diverse and inclusive? Tweet me @tanzinavega and let's continue the conversation.