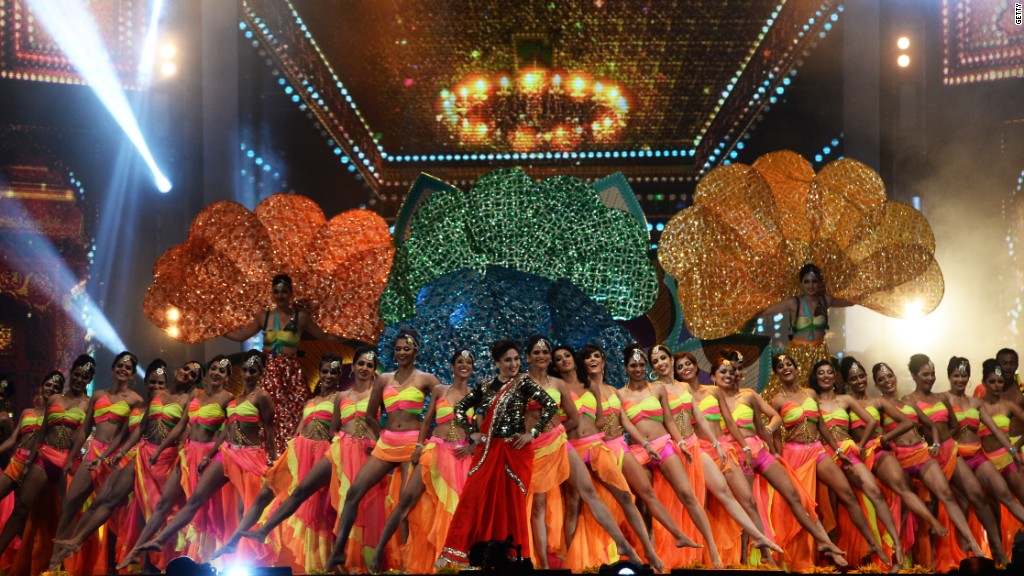 After a self-imposed ban lasting nearly three months, Pakistan will show Indian movies again.
The ban was instituted by Pakistani cinema owners in late September, when military tensions with neighboring India were at their highest in recent years. It came shortly after the Indian film producers' association voted not to work with any actors or artists from Pakistan.
Related: Pakistan bans Bollywood as tension with India rises
But Pakistan's loss of revenue from Bollywood -- as India's film industry is called -- has been too painful.
"We stopped showing them and faced losses," said Ali Raza, manager of the Cinepax movie theater in the northern city of Rawalpindi.
Big Indian film stars drum up far more business than their Pakistani counterparts, he added.
"It was self-imposed censorship and not an official ban," Zoraiz Lashari, chairman of Pakistan's Film Exhibitor's Association, told CNNMoney. "The cinema business has been hit badly and we will start screening Indian movies."
While Pakistan contributes only a small fraction of Bollywood's nearly $2 billion estimated annual revenue, its box office is extremely dependent on the Indian film industry.
Rafay Mehmood, life and style editor of Pakistani newspaper The Express Tribune, says almost two thirds of the country's cinema earnings come from movies made across the border.
"If you look at Pakistani films released during this ban they had openings of only 17% to 40% attendance," he said. "None of those films could match the revenue generated by Bollywood."
Related: Indian Bollywood director says 'no more Pakistani talent'
Pakistani cinema owners also feel that they have made their point.
"Somebody needs to make an effort to bring things back to normalcy," said Nadeem Mandviwalla, who owns eight multiplexes across the country.
"We knew that this suspension was going to affect both sides of the box office, yet there was a valid reason to make that sacrifice," he added.
It's not all hunky dory, however. An October ban on Indian television channels by Pakistan's media regulator still stands.
-- Sophia Saifi and Adeel Raja contributed to this report