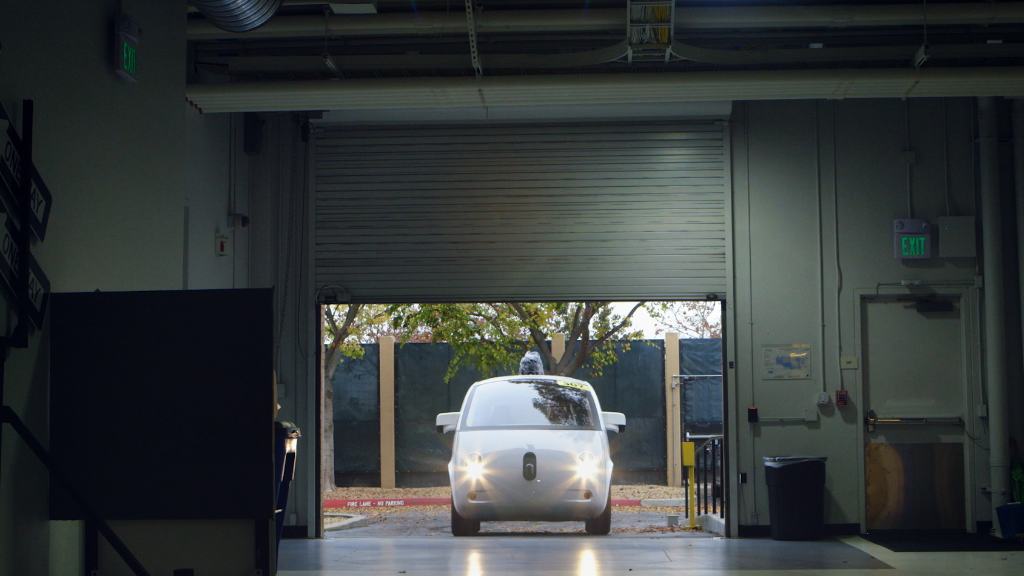 Waymo, previously known as Google's self-driving car project, is teasing photos of its new set of wheels.
The company revealed late Sunday a first look at its self-driving Chrysler Pacifica minivans. The sleek white vans look like any other Pacifica, except for the autonomous sensors that protrude from the corners and roof of the vehicle.
Waymo CEO John Krafcik also announced the Pacifica vans that the company helped Chrysler design will hit public roads in 2017.
Last week, Google (GOOGL) said it was spinning off its self-driving car program into a separate company, Waymo. It will be a part of Alphabet, Google's parent company.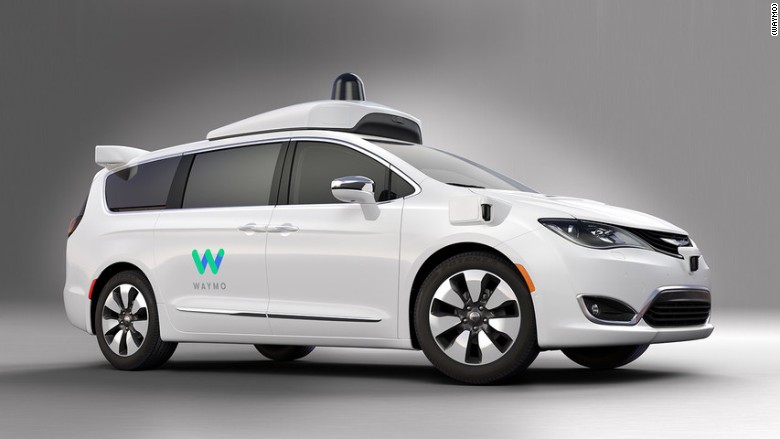 Waymo currently has a test fleet of 58 vehicles, including 24 Lexus SUVs. Waymo engineers worked alongside Chrysler engineers to better integrate the self-driving technology into the vehicle design -- a move that was the first partnership of its kind between Silicon Valley and the auto industry.
Waymo's Lexus SUVs had been retrofitted with autonomous driving sensors, making for a less streamlined look. The sensors were mounted externally, rather than being built into the van's frame.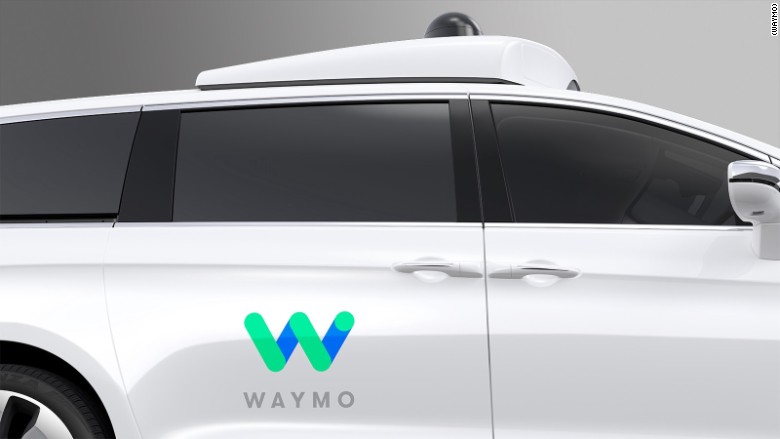 The vans are a reminder of the intense interest from tech and car companies to make autonomous vehicles a reality. Uber announced last week it would begin testing self-driving Volvos on San Francisco streets.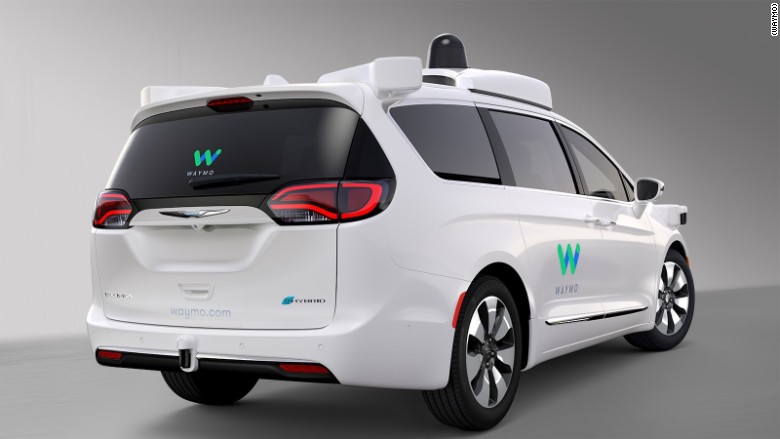 Waymo has already tested early prototypes of its new vans, including over 200 hours in extreme weather. Google and Chrysler initially announced plans to make 100 Pacifica vans this May.