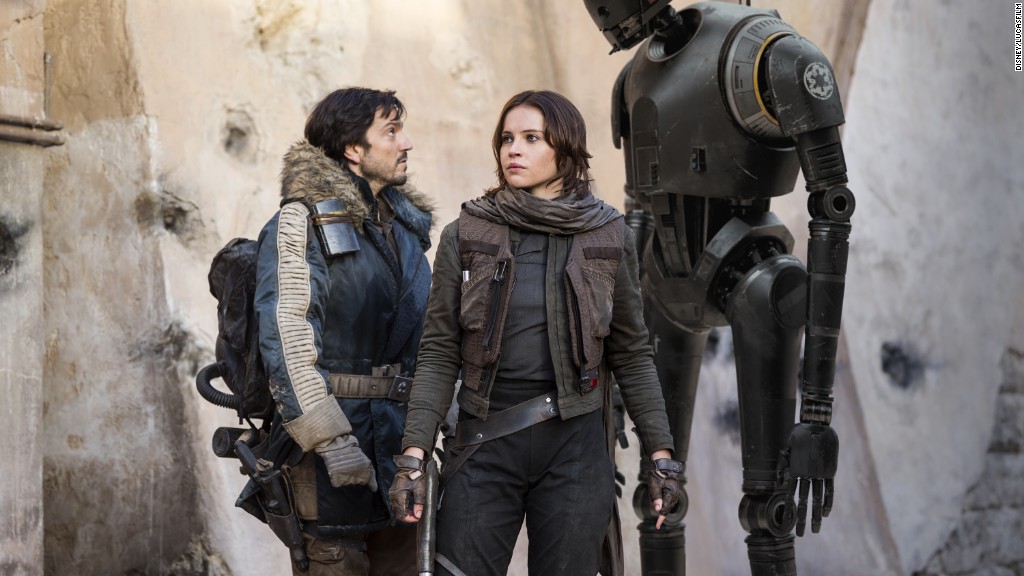 Hollywood's 2016 had some rocky moments, and some unexpected bombs, but box office totals for the year kept pace with the record-breaking heights they hit in 2015.
As another year of original hits, sequels, prequels and reboots comes to a close, what can Hollywood learn from the 2016 box office?
Audiences will see sequels and prequels... if they're good
Hollywood's over-reliance on sequels proved disastrous at times, with flops like "Alice Through the Looking Glass" and "Teenage Mutant Ninja Turtles: Out of the Shadows," but sequels were, again, the top grossing films of the year.
Disney's "Finding Dory" and "Captain America: Civil War" each brought in more than $400 million domestically. And they were hits with audiences and critics alike, registering scores of 90% or better on review site Rotten Tomatoes. In fact, eight of the top 15 blockbusters of the year were either a sequel or a prequel, and half of those brought in at least a 80% score on Rotten Tomatoes.
So, yes, Hollywood may be over saturated with sequels -- and perhaps too enamored with recognizable titles -- but audiences still will see them if they're well executed.
Family films can carry the industry if they have to
Without family films, the 2016 box office would have been a disaster.
But movies like Universal's "The Secret Life of Pets" and Disney's "The Jungle Book," "Moana," and "Zootopia" brought in big, and at times unexpected, numbers.
Family films have always been a part of the box office landscape with big hits in the past, but in 2016, the genre really showed that it can prop up the entire industry.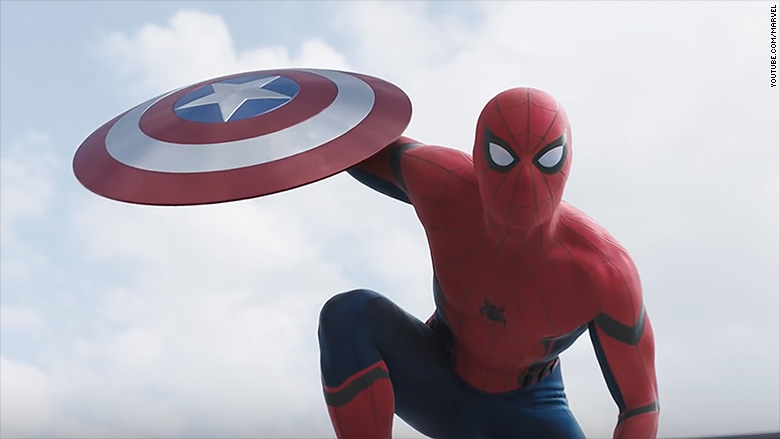 Related: 'Rogue One' lands with $290 million worldwide box office debut
New, yet familiar, is better than nostalgia for nostalgia's sake
Nostalgia has been a cash cow for Hollywood over the last decade, but 2016 showed that one key to taking advantage of nostalgia may be not to rely on it too much, but use it as a way to tell new and different stories.
Disney's "Rogue One: A Star Wars Story" and Warner Bros. "Fantastic Beasts and Where To Find Them" took place in the magical worlds of Star Wars and Harry Potter but introduced characters and storylines that shed new light on these beloved tales.
On the other hand, decades-old reboots or sequels like Sony's "Ghostbusters" and 20th Century Fox's "Independence Day: Resurgence" didn't do enough to win over audiences or expand the pre-packaged brands they came with.
The magic of the movies matters right now
Between the deaths of too many beloved celebrities and a contentious election, 2016 felt like a rough year to many people -- and one worth escaping. No wonder, then, that some of the most popular movies were those that showed audiences the magic of the movies rather than the grittiness of the real world.
Take, for example, "Civil War" and "Batman v Superman: Dawn of Justice." Both films share basically the same plot of popular superheroes battling it out, but one was touching, colorful, and fun, and the other was "Batman v Superman," a film that wasn't just really bad, but too gloomy for fans of the iconic heroes. This could be why "Civil War" is currently the second biggest blockbuster of the year and "Batman v Superman" is seventh.
Even one of the most violent and raunchy movies of the year, Fox's "Deadpool," was light enough to garner a nomination at the Golden Globes as a comedy -- and to make more than $360 million domestically. Similarly, the musical "La La Land," which has opened to promising results in limited release, might have arrived at just the right moment, as a source of uplifting escapism.
As Hollywood heads into 2017, it'll be prudent for the entertainment industry to remember that despite the divisions in our country, the movies are still a place where people can come together and share a dream on a silver screen.