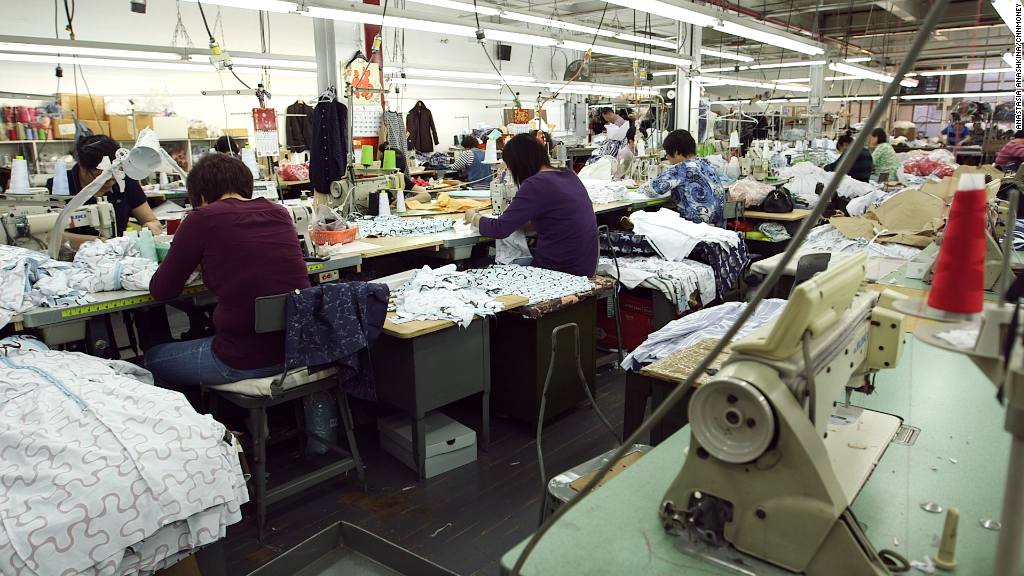 Just outside of Denver, Colorado, a small manufacturer called the Mile High WorkShop cranks out a mishmash of products -- everything from pillows and tote bags to wooden cutting boards and ski parts.
Ten individuals come to work every day to its 15,000 square-feet factory space that is equipped with machines to teach sewing, woodwork, laser engraving and the basics of manufacturing.
Each person is enrolled in a six to nine month on-the-job training program to learn a specialized factory skill which could give them a much needed restart in life.
"Every one of our employees has a troubled past, dealing with homelessness, drug addiction, history of incarceration," said Andy Magel, founder and director of Mile High WorkShop. "With some of these offenses, they have no hope finding regular employment. Their best path forward is to be self-employed."
To Magel, knowing how to make something gives them a much better shot at entrepreneurship or sustainable employment versus preparing them for a service sector job.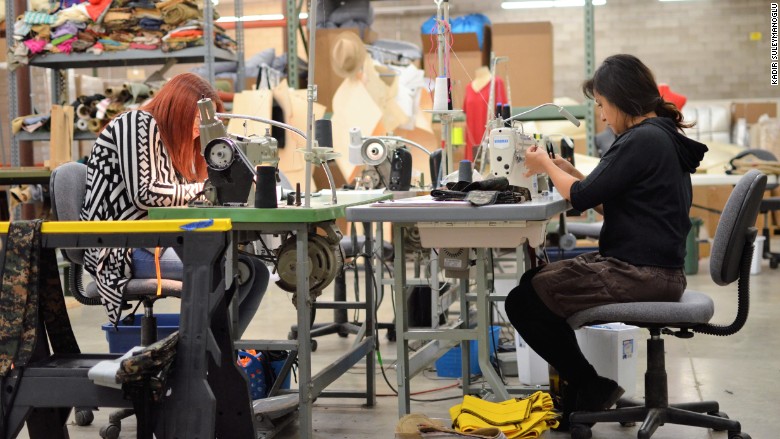 Magel, 33, started Mile High WorkShop in February 2014 with a vision to create a viable pathway to help people with troubled pasts land back on their feet.
"When I was in college I volunteered with a local mission shelter. People there had been living on the street, some were recovering addicts," said Magel. While the shelter provided them with social services and career and learning classes, Magel was acutely aware of one shortcoming.
Related: Chinese manufacturers are setting up shop in the U.S.
"These services are very different from giving someone practical, hands-on experience with a skill that could actually land them a job," he said.
So the business school graduate decided to do something about it.
Two years ago, Magel was hired by Denver-based charity Mile High Ministries to design a practical program, funded by donations, to help socially marginalized individuals get jobs.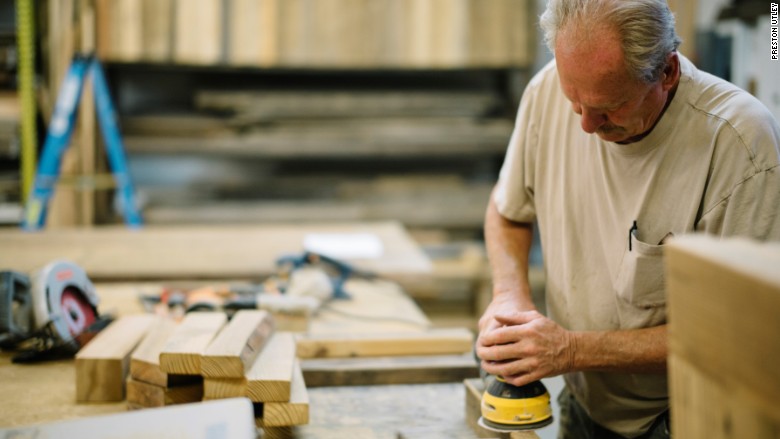 The Mile High WorkShop came together almost by accident, he said. "I knew friends who had a business in Denver making cool wooden camera accessories," said Magel. They needed help as the business was growing quickly. Magel invited the owners to relocate into an empty commercial space and teach people how to make their products.
"I hired the first employee out of the local transitional housing program on a part-time basis. She was 18 and had been homeless for many years. Now she was working and learning a skill," he said.
Related: This robot makes a T-shirt from start to finish
Since 2014, Magel has grown Mile High WorkShop into a small non-profit manufacturer that has contracted their trainees with more than 100 businesses. "About 20 businesses are recurring clients," he said.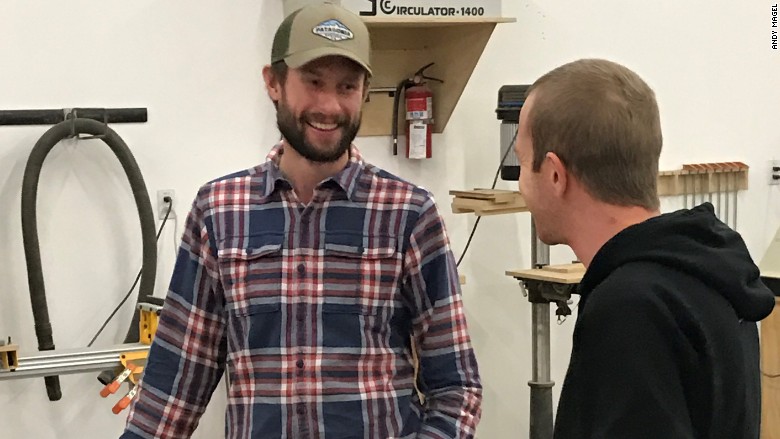 The WorkShop now has four programs teaching sewing, woodwork, laser engraving, and packaging and distribution. Employees, most of whom are in temporary housing, are paid $9 to $10.50 an hour.
Related: America's abandoned factories in hot demand
He soon hopes to add one more course teaching industrial manufacturing processes such as CAD (computer aided design), CNC machining and fabrication.
The program has already graduated 25 people, aged between 18 and 50.
"We're seeing manufacturing pick up significantly in Colorado, both industrial and commercial and small-scale artisanal production," said Magel. The trend bodes well for his staff.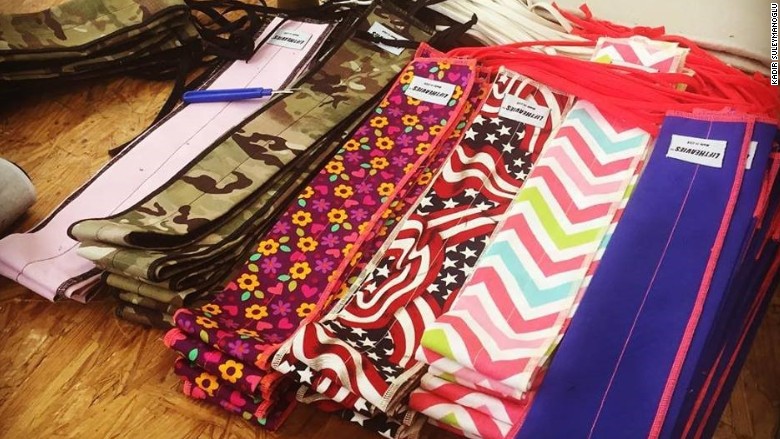 "Some businesses have expressed interest in hiring our workers," he said.
Magel has high hopes for his effort. "By 2020 we want be able to work with 100 people each year and generate sufficient revenue from our sales," he said.
He also thinks the Mile High WorkShop model can be replicated nationwide to help people in need find jobs.
"Too many times these individuals are told they are not good enough because of their past," said Magel. "But if you tell them they can do it, they rise to the challenge. For them, there's dignity and self-worth in making something with their own hands that people will pay money for."