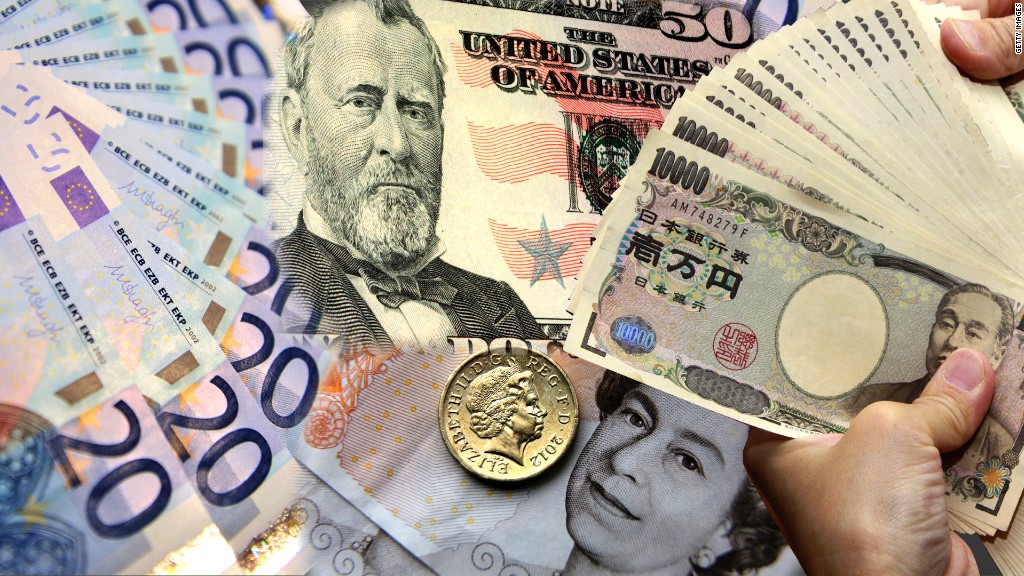 Since the global financial crisis, the world's largest banks have agreed to pay close to $60 billion in fines just to the U.S. Department of Justice for creating and selling toxic mortgage-backed investments.
These don't include the tens of billions that the banks have also paid in connection with lawsuits from investors or other federal agencies.
The web of complex mortgage-based financial products they created are largely to blame for creating the global financial crisis of 2007 and 2008, which ultimately led to the Great Recession.
The latest banks to be fined just in the last 24 hours are Germany's Deutsche Bank (DB) and Switzerland's Credit Suisse (CS), which agreed to multi-billion dollar settlements with the U.S. Department of Justice, worth a combined $12.5 billion.
A majority of that money will go directly towards programs designed to help homeowners and borrowers.
The Justice Department announced Thursday that its next target is British bank Barclays (BCS). It's accusing the bank of fraudulently selling shady mortgage-backed securities that left its clients with billions of losses.
Here's a breakdown of some of the biggest banks and their settlements with the Justice Department in the last few years, ordered from oldest to newest:
The fines were the result of investigations into widespread fraud and abuse in the mortgage market and were pursued by multiple U.S. government agencies.
The DoJ has said that the banks packaged poor-quality mortgages into investments and sold them to clients globally. When the mortgages soured, investors lost billions.
"Abuses in the mortgage-backed securities industry helped turn a crisis in the housing market into an international financial crisis," said Benjamin Wagner in 2013, when he was the U.S. Attorney for the Eastern District of California.
But these settlements don't paint the whole picture. Banks have paid out billions from other crisis-era settlements over things like manipulating interest rates and foreign exchange rates.
They have also paid billions more to settle other mortgage-related lawsuits from that period. For example, Bank of America paid nearly $12 billion in 2012 to help settle lawsuits over wrongful foreclosures.
Earlier this year, Wells Fargo (WFC) agreed to pay $1.2 billion for shady mortgage lending practices between 2001 to 2008. This deal was also settled with the Justice Department.