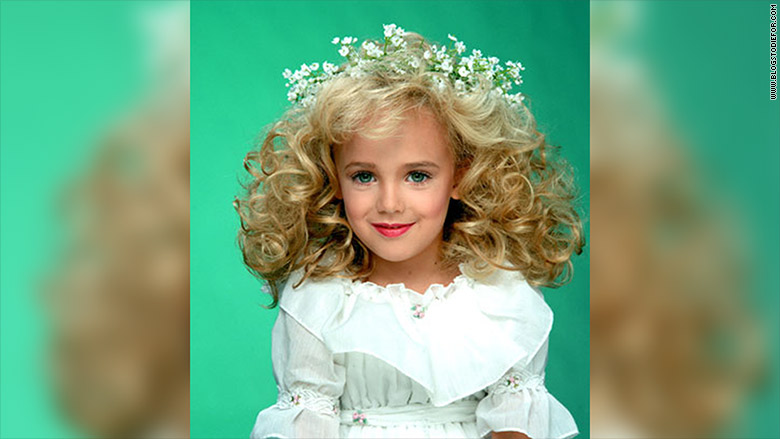 The brother of JonBenét Ramsey, the slain child beauty queen whose grisly murder captivated the nation 20 years ago, filed a defamation lawsuit on Wednesday against CBS and several others over a televised special about the mysterious death.
Burke Ramsey, 29, is suing the network, a production company and a host of contributors behind "The Case of: JonBenét Ramsey," a four-hour miniseries that aired over the course of two days in September. He says the program falsely accused him of murdering his sister, who was six years old when she was brutally killed inside her family's Colorado home.
The case, which remains unsolved, has sparked two decades' worth of conspiracy theories and speculation. In a complaint filed in Michigan court on Wednesday, a lawyer for Burke Ramsey asserts that law enforcement has "repeatedly, publicly and unequivocally" cleared his client of any involvement in the death, and that "CBS perpetrated a fraud upon the public."
The complaint refers at one point to previous lawsuits filed in the late 1990s against tabloids and other media companies that published claims that Burke Ramsey was a suspect in the murder. The outlets settled those lawsuits with Ramsey out of court.
"Since the time of the above accusations against Burke in 1998 and 1999, no member of the tabloid media or the mainstream media has ever again accused Burke of being involved in—or suspected of—JonBenét's murder," the complaint said. "That is, until CBS aired the Documentary."
The complaint added: "While Defendants' false accusations against Burke echo the accusations made against him by supermarket tabloids years ago, the key difference is that this time, the accusation was published by the most respected member of the American broadcast media, CBS."
Ramsey is seeking no less than $250 million in compensatory damages and no less than $500 million in punitive damages, according to the complaint.
A spokesperson for CBS declined to comment.
Along with the network, the lawsuit also names Critical Content, the production company behind the series, as a defendant.
Other defendants include Dr. Werner Spitz, an investigator for the series who was the subject of a separate $150 million defamation lawsuit from Ramsey in October. That lawsuit, which is still pending, stemmed from a comment Spitz made in a radio interview. Spitz's lawyer filed a motion for dismissal, arguing that the First Amendment protects such comments on a matter of public concern.