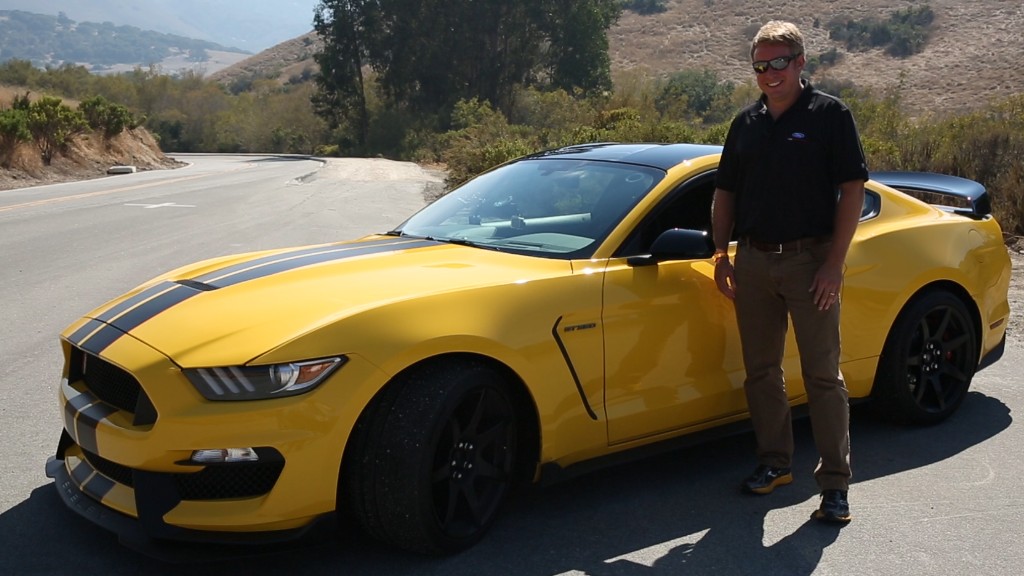 Ford's self-driving car team has a brand new toy.
The company unveiled on Wednesday an updated version of its autonomous car Fusion. The automaker sees the latest iteration as a significant step toward its goal of putting self-driving vehicles on roads by 2021.
The vehicle will expand on the company's trials already underway in California, Michigan and Arizona.
The new Fusion has more computing power built into its trunk. Meanwhile, sensors have been moved to give the car a better understanding of its surroundings.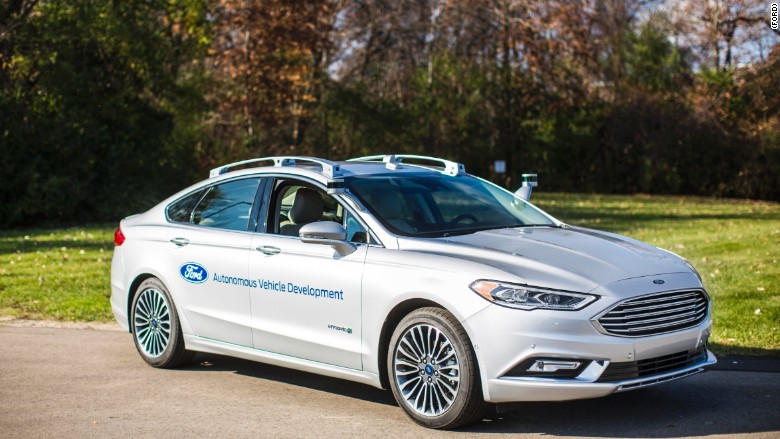 Related: 2016: A tipping point for excitement in self-driving cars
Rather than four bulky LIDAR roof sensors used to capture a bird's eye view, the new car uses only two in the car's front pillar, the area between the windshield and the passenger and driver-side door windows. (LIDAR is a type of radar most experts see as essential for autonomous vehicles.)
This is a significant departure from Ford's previous strategy and how most self-driving car companies outfit their vehicles.
Ford also built cameras into the roof rack and under the windshield. It is a part of a greater effort to incorporate self-driving tech into the design more seamlessly.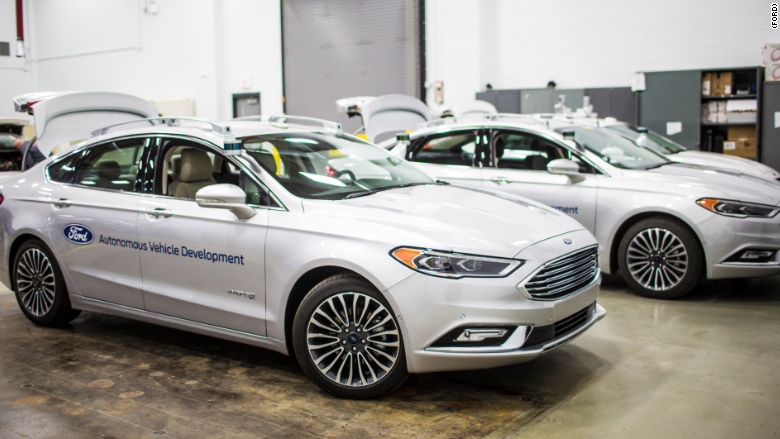 With the new Fusion, Ford triples the size of its test fleet to 30 vehicles. In 2017, Ford (F) expects to triple its fleet again to 90 vehicles.
Analysts say it's essential for self-driving car manufacturers to have test vehicles on public roads to gain real-world experience and learn more about how they handle certain conditions and challenges.
Related: Ford sponsors San Francisco bikeshare program
Tesla is now producing all of its new vehicles with fully autonomous hardware. It plans to use data collected from thousands of cars to train its self-driving software.
Other companies such as Waymo, formerly known as the Google self-driving car project, and Uber have aggressive plans to test more autonomous vehicles in 2017.
Consumers can't yet ride in the self-driving Ford Fusion, but the automaker will show it off next week at CES 2017 and later at the Detroit Auto Show.