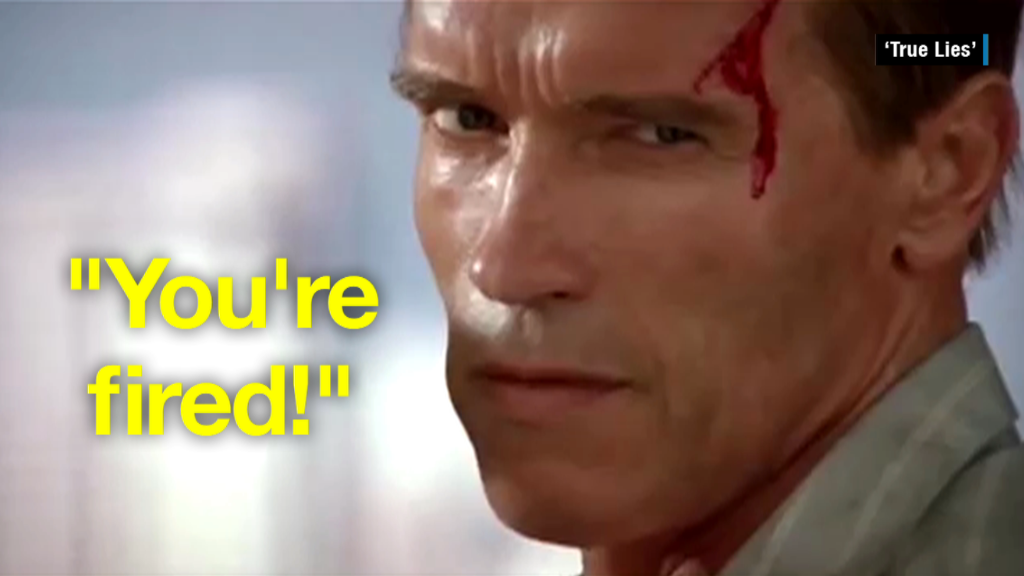 In the first act, a reality TV star was elected to the highest office.
In the second act, a former governor is taking over for the reality TV star.
It's a perfect made-for-TV story, right?
In fact, Arnold Schwarzenegger was chosen to be the new "Apprentice" host before Donald Trump even won the Republican primary.
The former California governor taped his first season of the reality show months ago.
On Monday night, just weeks before Trump's inauguration, Schwarzenegger's "Apprentice" finally premiered on NBC.
"The New Celebrity Apprentice" arrived to curiosity and some Trumpian controversy, almost 13 years to the day after Trump starred on the very first episode of the reality TV franchise.
Trump's catch-phrase for dismissing contestants — "you're fired" — was retired. When Schwarzenegger taped the new season, he recorded several different options. The producers ultimately went with "you're terminated," a call-back to Schwarzenegger's 1984 movie, "The Terminator."
Schwarzenegger worked in a second movie reference, "get to the chopper," from 1987's "Predator."
Related: Schwarzenegger talks 'Apprentice,' tells anti-Trump voters 'stop whining'
Ratings for the premiere episode will be available on Tuesday.
Way back in 2004, the very first episode of Trump's "Apprentice" scored 18.5 million viewers, making it an immediate hit for NBC and an enormous brand booster for Trump.
Many analysts have said that the success of "The Apprentice" paved the way for Trump to win the White House.
Trump's final season was televised in early 2015. That season, his 14th, premiered to about 6.5 million viewers, a reflection of both waning interest in the "Apprentice" franchise and the fragmented nature of television.
With Trump running for political office, NBC looked to a recovering politician to revitalize the franchise. The network cast Schwarzenegger back in September 2015.
Viewers still saw Trump's name pretty prominently on Monday night — he was listed as an executive producer of the show along with Schwarzenegger and the "Apprentice" mastermind Mark Burnett.
The revelation that Trump is remaining an E.P., even as president, shocked some people back in December.
But Schwarzenegger defended the decision, telling a group of reporters and TV critics that "it is no different than when I was running for governor and I became governor. My credit for starring in 'Terminator' still said Schwarzenegger and everything stayed the same and I continued getting my royalties."
The bottom line, according to Schwarzenegger and others involved with the making of the show, is that Trump wasn't involved much if at all.
But the E.P. credit added a layer of controversy to the "Apprentice" return.
Trump hasn't tweeted about the return of the show, but given the president-elect's keen interest in ratings, he may well want to know how it fares.
Schwarzenegger told reporters he's feeling competitive: "I want to have my ratings a little higher than his were."