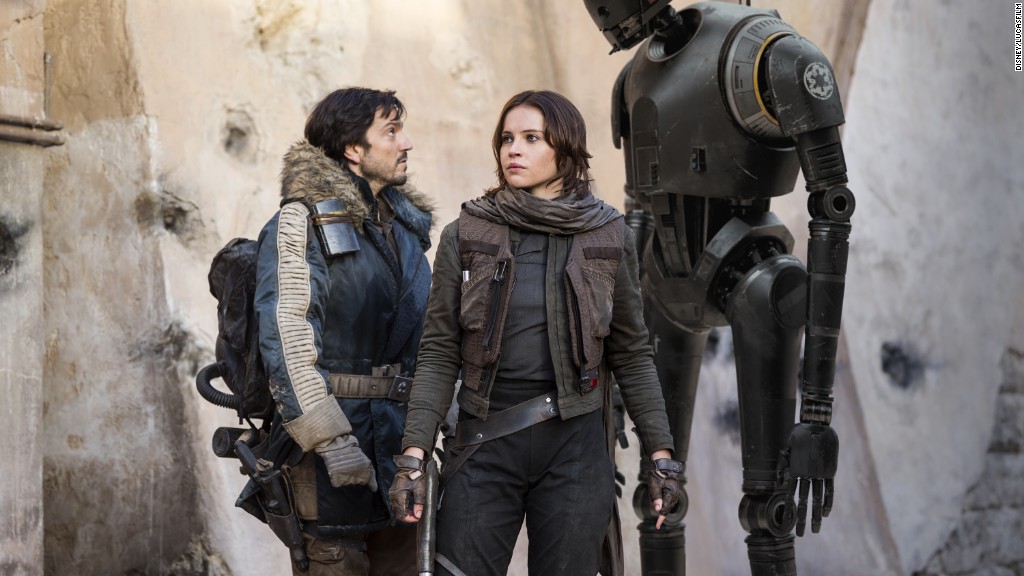 Hollywood had a record-breaking year at the North American box office, but it comes with an asterisk.
According to the media measuring company comScore (SCOR), the box office raked in $11.4 billion in 2016, topping 2015's record of $11.1 billion to make it the highest-earning year in movie history.
Pop the champagne, right? Well, yes and no.
While no one in Tinseltown is going to lose sleep over a $11 billion box office year, the achievement is attributable, in part, to more expensive tickets.
Movie tickets in North America cost roughly 18 cents less in 2015, according to Box Office Mojo.
It'll be a few weeks before official numbers are announced, but projections from both comScore and Box Office Mojo show overall attendance was about the same in 2015 and 2016.
That's a pretty solid accomplishment considering big hits like "Finding Dory" and "Rogue One: A Star Wars Story" didn't achieve the same ticket sales records that "Jurassic World" and "Star Wars: The Force Awakens" did in 2015.
The industry does have some challenges ahead -- competition from streaming services continues to rise and entertainment viewing habits continue to shift -- but 2017 has a slate of promising films: "Fifty Shades Darker," "Beauty and the Beast," "The Fate of the Furious," "Guardians of the Galaxy Vol. 2," "Spider-Man: Homecoming," "Justice League" and "Star Wars: Episode VIII" could all draw crowds.
Related: 'Rogue One' lands with $290 million worldwide box office debut
With that lineup, 2017 may actually give Hollywood a record setting year at the box office and inside theaters.