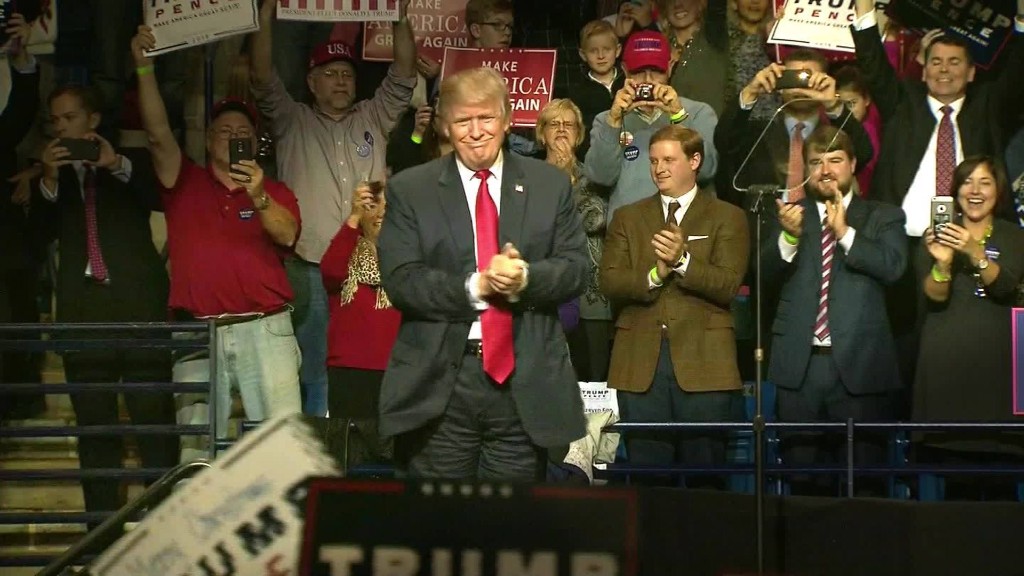 Donald Trump's tweets have provided fodder for his adversaries, fuel for his supporters and -- at times -- frustration for a news media still not quite sure how to cover this president-elect. And his new top spokesman says you can expect a lot more of them, possibly from multiple fronts.
Incoming White House press secretary Sean Spicer was asked Monday during an interview on Fox News whether Trump planned to maintain his current Twitter account (@realDonaldTrump), or tweet from the official account currently held by President Barack Obama (@POTUS). But who said he had to choose?
"I think he'll probably be tweeting from both, or whatever he chooses," Spicer said.
Related: How Jennifer Rubin went from Romney 'shill' to Trump scourge
Trump will inherit the official presidential account once he officially takes office later this month. Obama was the first sitting president to assume the @POTUS account, which was created last year. Prior to that, Obama tweeted occasionally from the @BarackObama account, which has been run by his presidential campaign staffers and then the spin-off nonprofit "Organizing for Action."
When Obama leaves office on January 20, all of the more than 300 tweets on the @POTUS timeline will be archived and then wiped clean from the account itself to make way for Trump, but the account will keep its nearly 13 million followers.
That total, while otherwise impressive, is dwarfed by the more than 18 million accounts that follow @realDonaldTrump. (The president-elect also has millions of followers on both Facebook and Instagram.)
Trump has been a prolific Twitter user for years, using his account to promote his business and political interests and relentlessly taunt his adversaries. The tweets are often impetuous and nocturnal, and at times seem to be prompted by whatever Trump has just seen on television.
Related: Trump's Twitter inspiration? Cable news
But there is no question that Trump has prospered politically from his use of social media, even as many worry about the possible consequences of his tweets once they are sent from the Oval Office. Following his election in November, Trump said in an interview on "60 Minutes" that he would be "very restrained" on Twitter once he becomes president.
On Sunday, in an interview with ABC's "This Week," Spicer said that Trump's social media reach "freaks the mainstream media out."
"You know what, the fact of the matter is that, when he tweets he gets results," Spicer said.
Related: Trump chief of staff Priebus: White House press briefings could be changed
Spicer, who has promised changes to the way the White House interacts with the press, reiterated that point in his interview Monday on Fox News.
"He understands the ability to go straight to the American people and have a conversation with them," he said. "Now I know that is unbelievably frustrating to the mainstream media, but that is what makes him so authentic is he can speak truth to power on Twitter, on Facebook, on Instagram, get a message out and have a conversation with the American people and not have it filtered through the mainstream media."