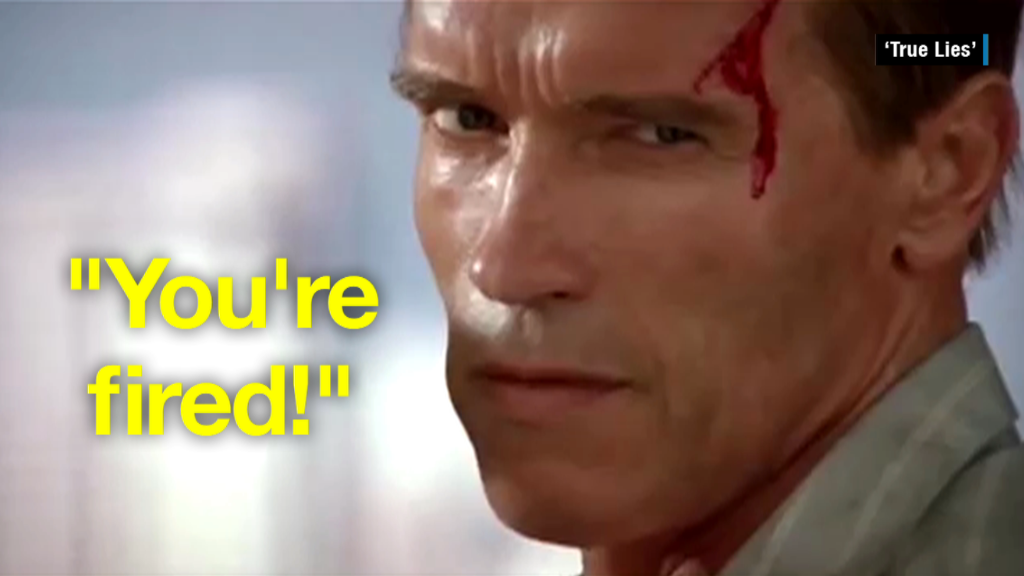 Arnold Schwarzenegger is no Donald Trump, at least not in terms of viewership.
The premiere of this season of NBC's "The Celebrity Apprentice," Schwarzenegger's first as host, brought in an average of 4.9 million viewers on Monday night.
That number is well below the 6.5 million viewers that the premiere of the last season of the show hosted by now-President-elect Donald Trump brought in two years ago.
It's also well below the 6.6 million average viewers that its reality competition on ABC, "The Bachelor," brought in for its season premiere Monday night.
"The Bachelor" also crushed "The Celebrity Apprentice" by 62% in the demographic that advertisers love most, those aged 18 to 49 years old.
NBC came in third for the night in prime time viewers, behind CBS and ABC.
"The Apprentice" has been an on-again, off-again hit franchise for NBC. It was a certified smash when it debuted in 2004, averaging 18.5 million viewers for its premiere episode.
But Monday's episode of "Celebrity Apprentice" pulled in the mediocre ratings despite coming with a bit more anticipation than usual from viewers interested to see how Schwarzenegger, the former Governor of California, who was cast in September of 2015, would take over the board room from Trump.
Some viewers also presumably tuned in to find out what catch phrase Schwarzenegger would use to replace Trump's oft-quoted "you're fired." NBC had kept the phrase a secret until the premiere. Ultimately, Schwarzenegger went with "you're terminated."
The show even carried a tinge of controversy following the news that Trump, even as president, would stay on as executive producer on the series.
New York Times television critic Mike Hale's review suggested one reason why Schwarzenegger may have underperformed his predecessor, and may continue to.
Related: Schwarzenegger's 'Apprentice' makes its debut
"With Mr. Schwarzenegger, there's no joy, just a — you'll pardon the word — robotic professionalism," Hale wrote. "His rebukes don't have enough bite, his stares don't have enough menace."