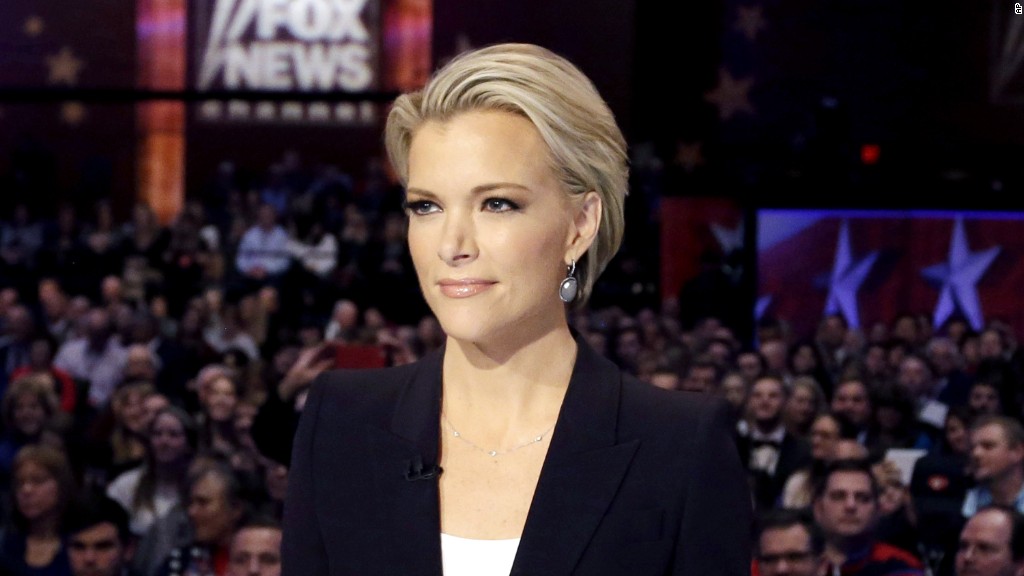 While Kelly and NBC celebrated Tuesday's announcement, executives and insiders at rival networks have been left feeling baffled by the decision to have Kelly host shows in daytime and on Sunday nights -- two extremely challenging arenas, both fraught with risk.
"I'm jealous of NBC for hiring her because she's a rock star, but the degree of difficulty here is extremely high," one executive at another network said. "If she survives the trial by fire of daytime and Sunday nights, the bet is unbelievable. If not, she could end up fading into obscurity."
NBCUniversal News Group chairman Andy Lack announced Tuesday that Kelly would join the network later this year as host of both an hour-long daily daytime news program and a Sunday primetime newsmagazine. The timing of when both shows will premiere, and at exactly what times they will air, is still to be determined.
Both daytime and Sunday nights present big challenges for NBC and Kelly.
Previous TV news talents who have made the jump to daytime include Katie Couric, Anderson Cooper and Meredith Vieira. All three of their shows were canceled within a few years.
"Daytime is a huge gamble and the whole thing unravels if it fails," one high-level source at a rival network said. "Launching a daytime broadcast show is very tough, especially when you want to focus on serious topics."
So the question on the minds of television executives is, what kind of show will Kelly's be? Will it be her own version of "Katie" or "Anderson," or something else entirely? And if it is a new kind of show for daytime, especially a newsier one, is there a format that could work, and a demographic that will want to watch it?
In Kelly's case, there is also the question of the time slot. Some top industry insiders believe NBC could give Kelly the 9 a.m. or 10 a.m. hour of the "Today" show, though others believe that franchise is too much of a ratings behemoth for NBC to risk tampering with.
They say Kelly is most likely to move to the 1 p.m. hour -- currently occupied by the soap opera "Days of Our Lives" -- because the rest of the daytime hours belong to affiliates.
But then the question becomes, who is going to watch Kelly at 1 p.m.? The demographics of daytime television do not necessarily favor a primetime cable news star known for holding politicians' feet to the fire.
Sunday night presents its own challenges. The night is already perhaps the most crowded space in television, filled with everything from "60 Minutes" to "Game of Thrones" and "The Walking Dead." On top of that, for four months out of the year, NBC itself broadcasts "Sunday Night Football," often the most-watched television event of the week. The pregame show starts at 7 p.m. ET and games usually run past 11 p.m., wiping out all of primetime as a scheduling option for Kelly during football season.
As a result, industry insiders have been speculating that NBC will be forced to pre-empt Kelly's show during the football season, though NBC News has yet to comment on anything regarding scheduling. (An NBC News source said all timing decisions were to be determined.)
Moreover, NBC News has tried launching newsmagazines several times recently without much success. In 2011, it launched "Rock Center" with Brian Williams, then one of the biggest talents in television. The show fared so poorly that it was moved from Monday to Wednesday, then Thursday and then Friday before finally being canceled.
So what kind of show can Kelly and NBC create that will be more successful?
In an interview with The New York Times last May, Kelly spoke of emulating Oprah Winfrey or Barbara Walters. "It's there for the taking right now," she said. Conceivably, Kelly could try to be Winfrey in daytime and Walters in primetime. Both shows would depend on booking big, news-making interviews.
But Kelly has had a trial run in that area, and it did not go as well as her employers at the time might have hoped. In May, Kelly hosted a Fox broadcast special that led with a highly anticipated interview with Donald Trump. But instead of posing hard-hitting, confrontational questions to the Republican candidate, as she had done during the primary debates, she sought a more respectful, conversational posture.
The move may have been intentional -- an attempt to emulate Winfrey or Walters -- but it failed to generate a ratings victory for Fox and also disappointed many critics. Jim Warren, the chief media writer at the Poynter Institute, called it a "soft-as-a-grape session." The Daily Show's Trevor Noah said the interview was "sold as a bloodbath, but in the end it turned out to be one of those couples baths that only exists in the Cialis commercials."
Perhaps NBC is hoping that with the right support and infrastructure, Kelly can shine.
"Megyn has the potential -- positioned and properly groomed and properly surrounded -- Megyn has the potential to be one of these once-in-a-generation type figures, a Diane Sawyer or a Katie Couric," one of the executives at another network said.
"But it's tough," the source continued. "The verdict will be in very fast in daytime and very fast in primetime. This isn't like cable, where you have all the time in the world to wait and hope it grows. In network television, you're on and you're off."