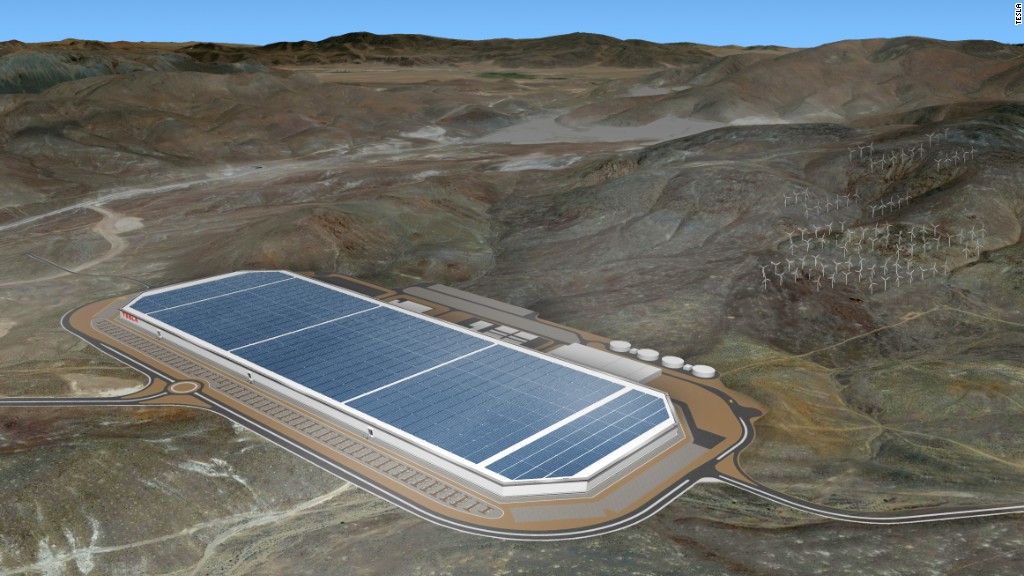 Tesla's push to ramp up car shipments ran out of gas in the final months of the year.
Tesla (TSLA) delivered 76,230 cars to customers in 2016, far more than the roughly 50,000 cars it delivered a year earlier. But the company fell short of its goal for 80,000 deliveries.
The announcement pushed Tesla's stock down more than 2% in after hours trading Tuesday.
The electric car maker blamed its "transition to new Autopilot hardware" for missing car delivery estimates in the holiday quarter. Tesla rolled out updated self-driving hardware to all its vehicles in October, following a fatal accident involving a driver using autopilot.
The autopilot effort pushed back more car production to the end of the quarter, forcing Tesla to scramble to make its deliveries.
Related: Elon Musk's push for autopilot unnerves some Tesla employees
"Although we tried to recover these deliveries and expedite others by the end of the quarter, time ran out before we could deliver all customer cars," the company said in a statement on Tuesday.
Tesla also missed its delivery estimates in the first two quarters of 2016. However, the company touted ambitious plans to boost the number of cars delivered to 50,000 in the second half of the year from around 30,000 in the first half.
While Tesla has succeeded in increasing its rate of car production, the company has nonetheless experienced growing pains as it invests in autopilot, its first mass market model and the gigantic new Gigafactory.