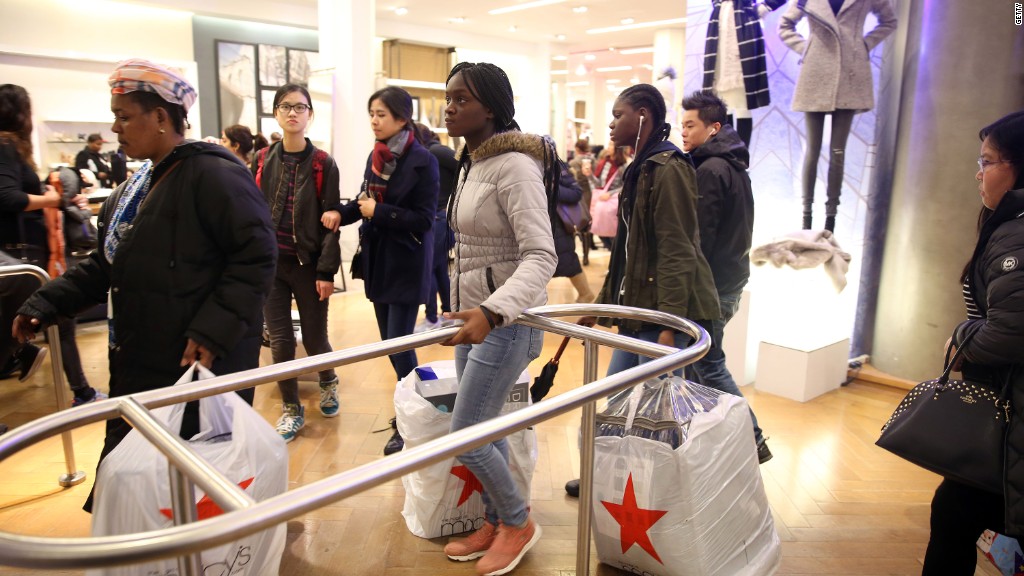 Macy's said Wednesday it's shutting down 68 stores and cutting more than 10,000 jobs.
The announcement was issued alongside an unfavorable earnings report, showing comparable store sales dipped 2.1% last quarter. The news caused its stock to plunge nearly 10% during after-hours trading Wednesday.
Macy's (M) said it expects to layoff about 3,900 workers as a result of the upcoming store closures, and another 6,200 jobs will be cut as the company works to streamline its management team, according to a press release.
A few stores have already been shuttered, but 63 will close down between now and mid-2017, leaving about 660 U.S. stores left open. The closings are among the 100 stores Macy's said last August that it intends to shutter.
The expected savings from these cuts will be invested in the company's digital business as well as marketing efforts including Bluemercury, Macy's Backstage and China, Macy's said.
Mark Cohen, a professor at Columbia Business School, said it's not the last time Macy's will make this type of announcement.
Related: JCPenney, Kohl's, Macy's and Sears sued over misleading prices
"It's a very hard day for the folks involved obviously, but I would also say it's inevitable," Cohen said. "And there's definitely more to come."
He said that Macy's -- and its competitors in the brick-and-mortar retail industry -- have been "unwilling to fully acknowledge the reality of their business performance," and he expects job cuts and store closures to be an ongoing trend in 2017.
An earnings report posted by Kohls (KSS) Wednesday followed the trend. The company posted a disappointing holiday sales season and lowered its earnings guidance for the 2016 fiscal year. Its stock dipped more than 7% during extended trading hours.