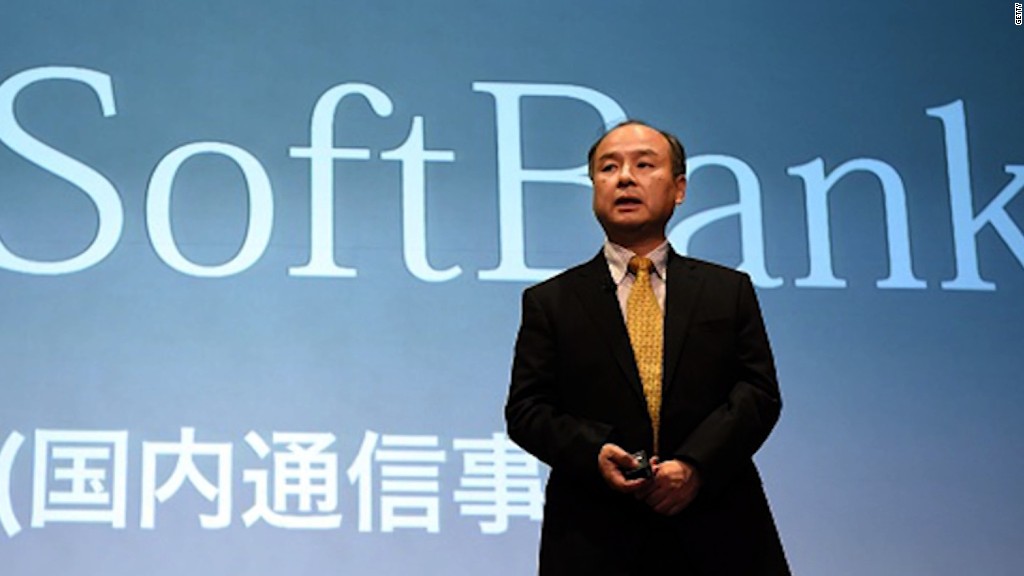 Apple's latest tech investment may come with the added bonus of getting in Donald Trump's good graces.
Apple (AAPL) confirmed on Tuesday that it is investing $1 billion in a massive new technology fund from Japan's SoftBank Group, which has recently drawn the attention of the president-elect.
"We've worked closely with SoftBank for many years and we believe their new fund will speed the development of technologies which may be strategically important to Apple," Josh Rosenstock, a spokesman for Apple, said in a statement provided to CNNMoney.
Softbank first announced plans in October to launch a $100 billion fund dedicated to "investments in the technology sector globally." Softbank committed $25 billion to the fund and Saudi Arabia's sovereign wealth fund invested $45 billion.
The fund gained greater attention, however, when SoftBank's billionaire founder Masayoshi Son visited Trump Tower and pledged to invest $50 billion in the U.S. with the goal of creating 50,000 new jobs.
Related: Trump claims credit for $50 billion investment by Japanese firm
"Masa said he would never do this had we not won the election!," Trump tweeted at the time.
Son later said the $50 billion investment would come from the previously announced $100 billion fund.
The SoftBank founder framed the large U.S. investment as being spurred by optimism about the impact of Trump's promises to ease regulations on businesses. But it could also help him curry favor with a new administration if he needs help with regulatory issues, including a merger between SoftBank's Sprint (S) and T-Mobile (TMUS).
Related: The 'crazy' Japanese billionaire who met Donald Trump has a 300-year plan
Apple declined to comment on whether its investment would specifically go toward Masayoshi's pledge to create U.S. jobs -- a move that could potentially ease Trump's tensions with Apple over outsourcing manufacturing work to China.
Instead, Apple's focus is capitalizing on the fund's investments in emerging technology categories, which are said to include artificial intelligence and robotics.
Qualcomm (QCOM), a chip maker that works with Apple, is also investing in the SoftBank Vision Fund. It said the amount it will invest is "confidential and still under discussion."
Related: SoftBank's $50 billion pledge to Trump just got more complicated
SoftBank said two other big names are planning to put money in: Apple supplier Foxconn and Oracle (ORCL) founder Larry Ellison.
Foxconn, however, declined to confirm it was interested.
"We do not have any announcements to make at this time regarding any future investments," the company said.
Oracle declined to comment.
Ellison could not be reached for comment outside of office hours late Wednesday.
Mubadala, one of the United Arab Emirates' sovereign wealth funds, says it is considering an investment in the SoftBank fund.
- Sherisse Pham, Zahraa Alkhalisi, Jethro Mullen and Rob McLean contributed to this article