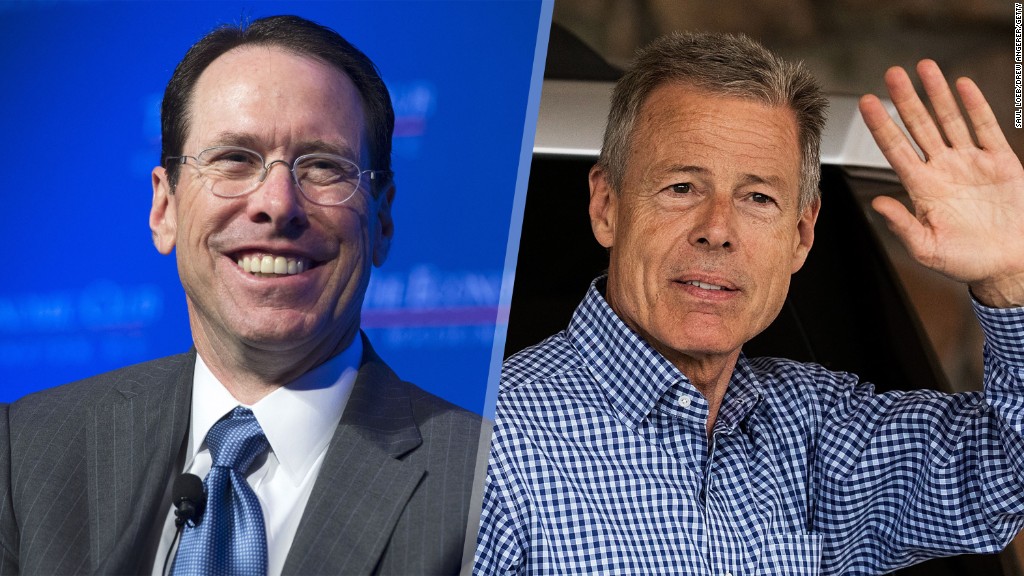 AT&T is inching closer to bringing 5G to market.
AT&T (T) announced Wednesday that it plans to begin testing its faster 5G network for streaming videos through DirecTV Now in Austin households.
The trial, expected to take place in the first half of 2017, will test how well the next-generation wireless network handles "heavy video traffic," according to a company announcement.
AT&T says its 5G service has hit speeds of up to 14 gigabits per second in lab tests, significantly faster than the current 4G network. That would cut the delay for streaming or downloading movies and shows over a wireless connection. (Disclaimer: AT&T agreed in October to buy Time Warner, the parent company of CNN. The deal is pending approval by regulators.)
Related: Why AT&T wanted Time Warner
Randall Stephenson, AT&T's CEO, said at the time of the acquisition he hopes to combine faster wireless service with premium content to compete "head to head with the cable companies."
The 5G concept has been teased in the wireless industry for years as consumers look to stream more videos, connect more smart devices in their homes and experiment with virtual reality applications.
By making wireless speeds faster, companies like AT&T may get customers to use more data -- and pay for it.
Verizon previously said it expects to begin rolling out 5G technology as soon as 2017. Google is now focusing on wireless too after attempting to bring high-speed Internet to customers through costly fiber optic cables.