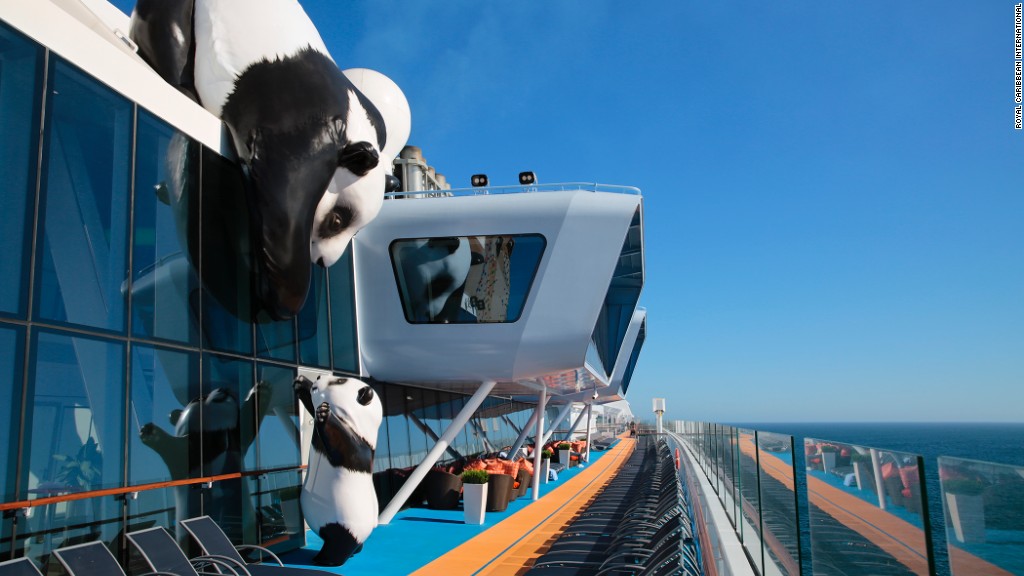 Carnival is taking a page out of Disney's playbook.
The cruise line company announced at CES 2017 on Wednesday plans to give passengers on board its ships high-tech wearable wristbands. Guests can use the device to unlock their room, purchase food and pay to play games such as blackjack.
The wearable, which Carnival (CCL) calls a medallion, can also be worn as a pendant or necklace. It comes with aluminum bands and features a plastic covering the size of a quarter at its center. It includes the names of the guest and ship.
The device relies on Bluetooth and near field communication (NFC) technology to communicate with the ship's staff and payment systems. It doesn't need to be charged and can't be powered off.
The concept comes from John Padgett, Carnival's chief innovation officer who previously spent 18 years at Disney. He was behind the launch of the MagicBand, a wristband device that Disney guests use to buy food and merchandise and access hotel rooms.
The Disney and Carnival devices are good examples of spinoffs based on the wearable trend made popular by products such as Fitbit trackers and the Apple (AAPL) Watch.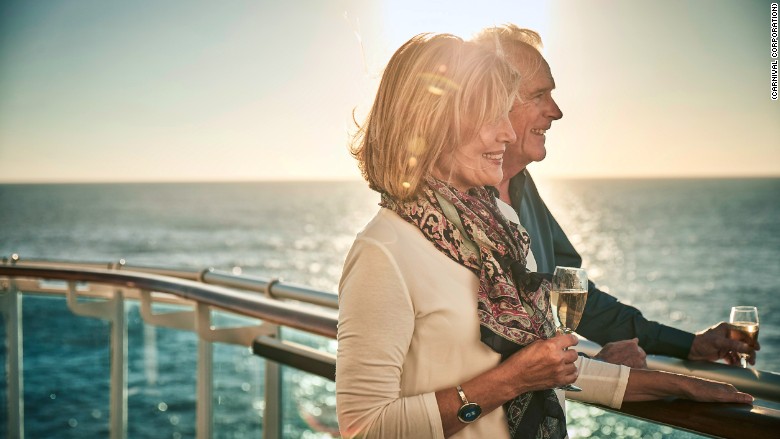 Carnival will debut the technology on its Regal Princess ship in November. The medallions will come to two more in 2018 and eventually roll out to its entire fleet of 101 ships.
Guests will receive the wearable in the mail about a month before a cruise. It will arrive inscribed with a guest's name and the ship they're traveling on. The medallion aims to speed up the check-in process, too.
Related: Carnival approved for Cuba cruises
Once a guest boards, they can unlock their door by walking up to it. A digital screen outside the room will also light up and welcome them by name.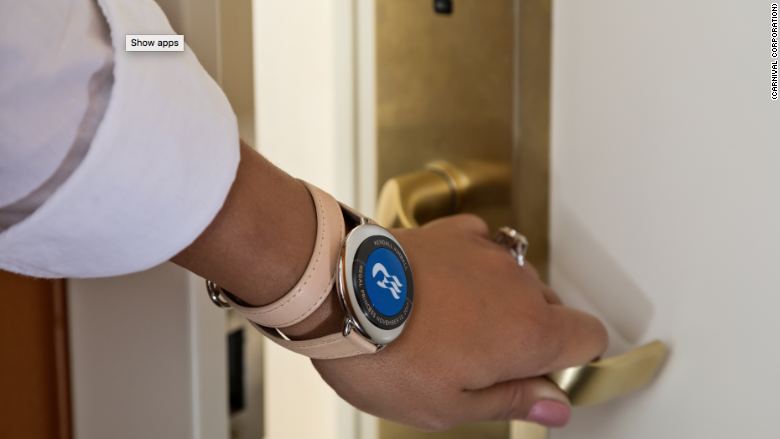 The move will help Carnival learn when a guest has left their room, making it easier to determine when staff members should go in and clean.
To get the Regal Princess ready for medallion use, Carnival retrofitted the ship with 75 miles of cable and 7,000 sensors.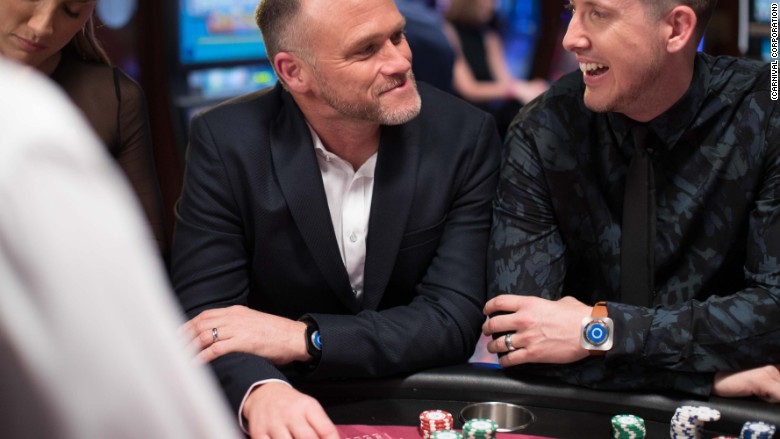 The sensors will also help Carnival employees keep track of guests. For example, it can more easily deliver food to guests, even if they're not in their room. However, a smartphone or Carnival's app is needed to place an order. Guests can also place food orders via the touchscreens placed throughout the ship.
Carnival believes the wearable will help staff better meet demand, too. If one bar is more popular at a certain time, management can transfer a bartender to that location from a less popular spot on the ship.