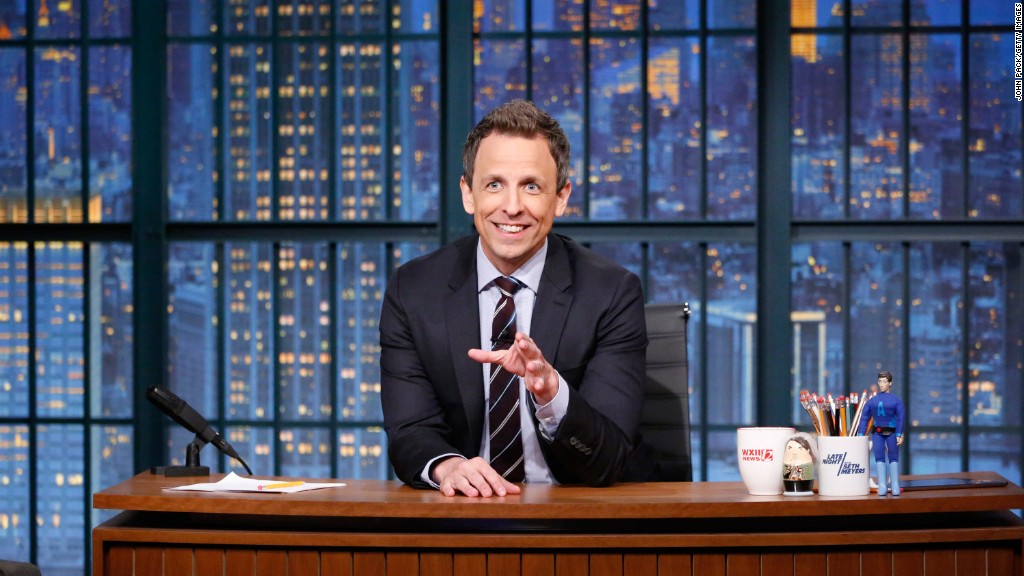 Conan O'Brien's late night variety show "Conan" is, contrary to reports, remaining nightly instead of going weekly. But it may not stay that way for long.
"[Conan] has a very full plate in things that we're going to be going the next step on in the next six months, and that led him to ask me, 'Well, how do we balance this with the talk show?'" Turner Entertainment chief creative officer Kevin Reilly told Variety Thursday. "He's going to have a show on TBS for many years to come. Right now what form that takes in relation to these other endeavors is in flux. Is going to once a week a possibility? It is. That's going to come from him when he's ready to get his hands around that."
The Wrap reported earlier Thursday that "TBS is planning to retool... 'Conan' to a weekly format instead of a nightly one." John Martin, the CEO of Turner -- which owns both TBS and CNN -- reportedly told The Wrap that the move would be made, in part, due to an over-saturated late night lineup across TV.
But TBS put out a statement from Reilly which suggested that if a move to a weekly format does happen, it won't be right now.
"As the media landscape continues to evolve, Conan will continue to lead the evolution of what a talk show will be in the digital age. At this time, we have no plans to change the format or frequency of his popular TBS show," the statement said. "In addition to Conan's daily responsibilities to his talk show, we continue to have very ambitious plans that will further broaden and evolve our relationship with Conan."
Reilly told The Hollywood Reporter that O'Brien will "continue to have a daily relationship with an audience." But, he said, "I don't know whether that will be on a number of different services, including TBS. That's the part we're trying to figure out; how does that all work together?"
The weekly format has worked for O'Brien's talk show counterpart on TBS, Samantha Bee, whose "Full Frontal" stood out during the election.
O'Brien's show currently ranks last among the major late night shows on broadcast and cable, averaging 597,000 viewers so far this season.
"Conan" premiered on TBS in 2010 following his short but much discussed stint as host of NBC's "The Tonight Show."