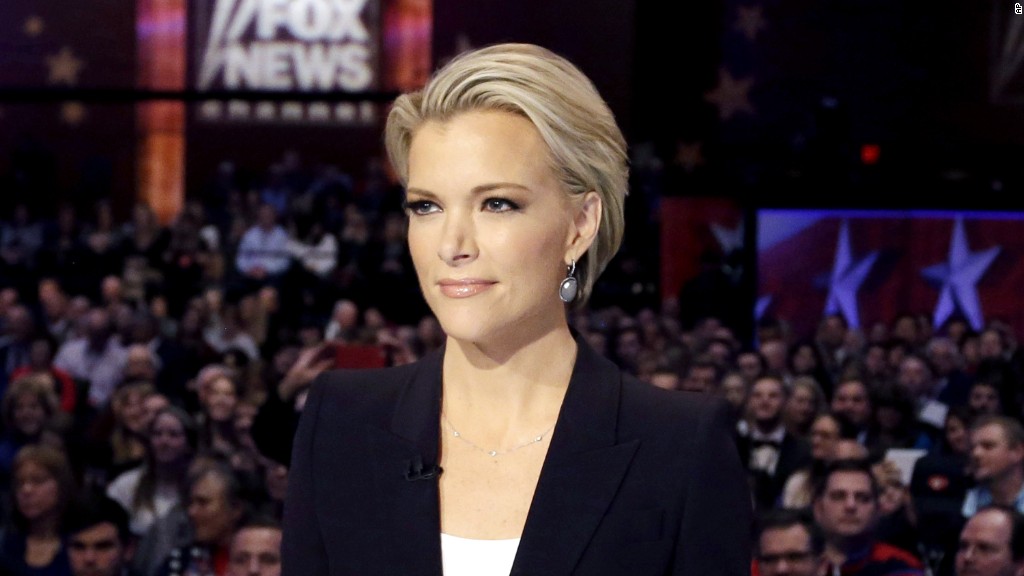 Jesse Watters, the troublemaking Bill O'Reilly sidekick best-known for his ambush interviews, is getting his own show on Fox News, the latest in what has been a week full of programming changes for the channel.
The hour-long program, dubbed "Watters World," will air weekly beginning this Saturday at 8 p.m. ET.
"I am humbled that FOX News Channel has given me this opportunity," Watters said in a press release on Thursday. "I look forward to viewers entering my world more often and wouldn't be in this position if it weren't for Bill."
It caps a turbulent week for the top-rated channel on cable news. Megyn Kelly, one of Fox News' biggest stars, announced Tuesday that she is leaving the channel for NBC News. Shortly before the unveiling of Watters' program, Fox announced that Kelly's time slot will be filled by conservative commentator Tucker Carlson, who currently hosts a show in the channel's 7 p.m. hour.
Related: Fox News picks Tucker Carlson to take over for Megyn Kelly
Watters' new show is an outgrowth of a recurring segment by the same name that has aired for years on "The O'Reilly Factor," the number one program on cable news.
Those segments included man-on-the-street interviews designed to embarrass the people on camera; they also showcased Watters cornering unsuspecting liberals who had upset O'Reilly.
Watters frequently attracted controversy in that role, including twice last fall.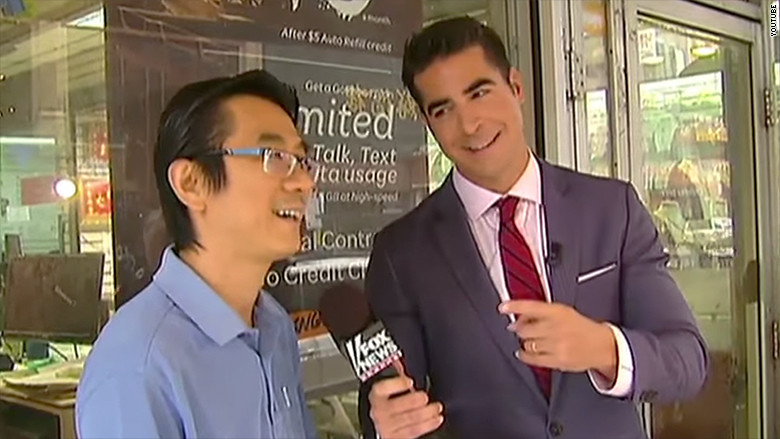 In October, Watters offered a tepid apology for a segment he filmed in Chinatown that contained a number of offensive Asian stereotypes.
"My man-on-the-street interviews are meant to be taken as tongue-in-cheek and I regret if anyone found offense," Watters wrote on Twitter after drawing denunciations from both journalists and politicians.
The following month, Watters was deployed to Hampshire College in Amherst, Massachusetts to confront the school's president over a decision to temporarily remove all flags, including the American flag, from campus.
The ambush interview was filmed in a dark garage, and Watters approached Jonathan Lash, Hampshire's president, just as he was exiting his vehicle. As he tried to enter his home, Lash was stymied by Watters.
Related: Hampshire College calls cops on Fox News reporter
"Don't you think you owe it to the veterans to explain yourself?" Watters asked.
"I don't want to talk to you about it," Lash replied. "Would you please remove your foot from my door?"
Hampshire College called the police, saying Watters "entered the college president's private property and then tried to prevent the president of the college from entering his private home."
As evidenced by his promotion Thursday, Watters' bosses don't appear concerned by his dust-ups. In an interview with Business Insider last week, Watters had hinted at a larger role.
"I'm just going to keep working hard, keep my head down," Watters said. "There may be a few surprises coming up in the new year — you'll have to stay tuned for that. You may be seeing a little bit more of me."