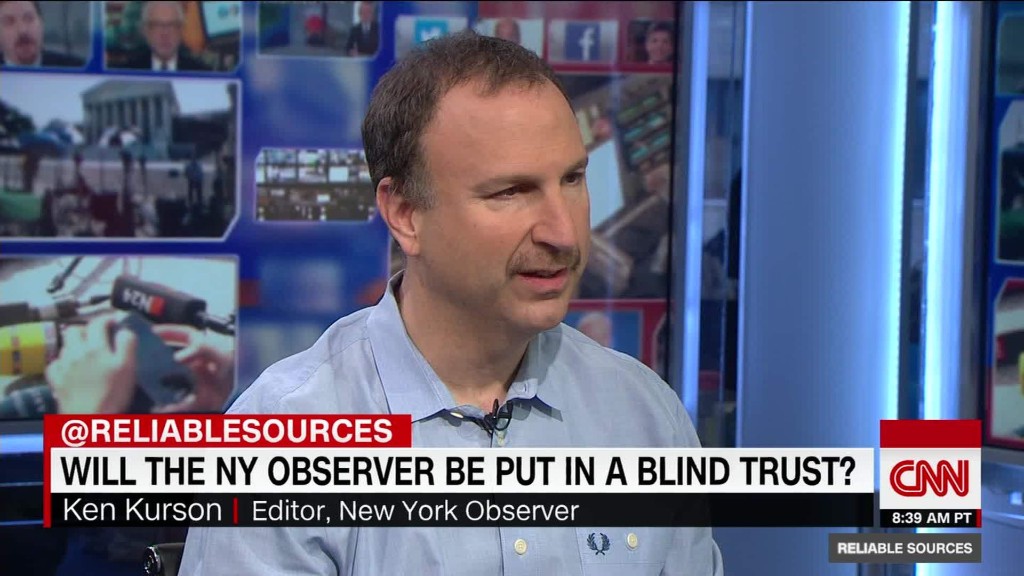 Donald Trump's son-in-law Jared Kushner said Monday that he will resign from all of his professional roles in order to become senior adviser to the president.
But The New York Observer, which Kushner bought in 2006, will not go far from his orbit.
Kushner's lawyers told CNNMoney on Monday that the Observer will be sold to a family trust. Many of Kushner's other divested assets will also be sold to that trust, while some will be purchased by his brother Joshua.
Kushner, his wife Ivanka Trump and their children are not the beneficiaries of the family trust, the lawyers said.
By keeping the Observer and other business assets in the family, Kushner is taking a page from his father-in-law's playbook. President-elect Trump has said he will pass his own business interests over to his sons, Eric and Donald Trump Jr., though it is not clear whether he intends to fully divest himself.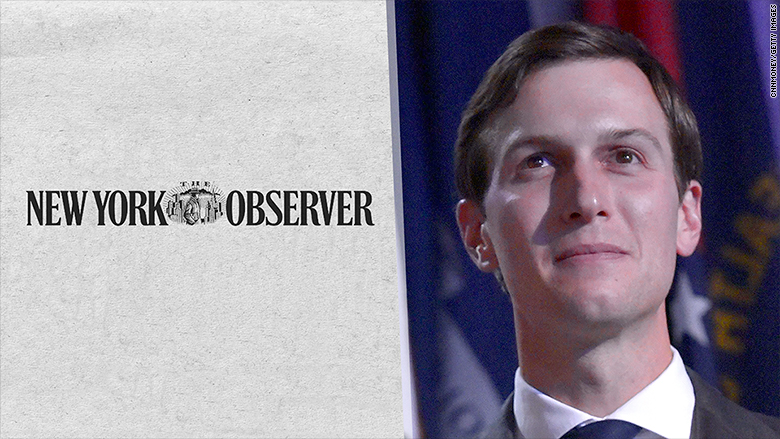 Meanwhile, Joseph Meyer, the chairman and CEO of The Observer, will take over as Observer publisher.
"I will be taking over as Observer publisher and Jared will no longer have an ownership stake in the Observer," Meyer wrote in a memo to staff. "He has resigned from our editorial board and will play no role in the publication's affairs going forward."
Kushner, the son of real estate developer and convicted felon Charles Kushner, bought the Observer for almost $10 million when he was 25 and used the paper to gain influence in Manhattan's elite social circles. He married Ivanka Trump in 2009, and has gone on to become one of the most trusted figures in President-elect Trump's inner-circle.