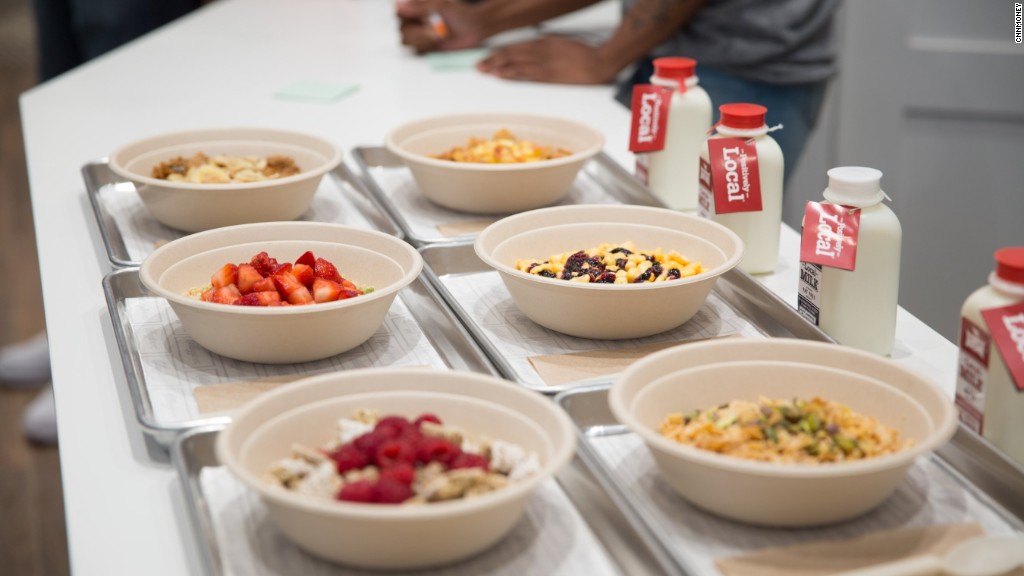 Pringles is once again experimenting beyond the potato.
The iconic snacks brand is rolling out a new chip line made of corn, grain and vegetables. (Don't worry. Its classic line is staying put).
Called "Loud," the new line's name emphasizes its five bold flavors: Fiery Chili Lime, Mighty Margherita Pizza, Salsa Fiesta, Spicy Queso and Super Cheesy Italian.
Although ingredients such as grain and vegetables may suggest a healthier alternative, its caloric content is the same as its standard potato-based chips.
"We're not trying to convey that the new crisps are better for you," Kurt Simon, senior director of marketing with Pringles' parent company Kellogg (K), told CNNMoney.
Related: M&M's gets trendy new caramel filling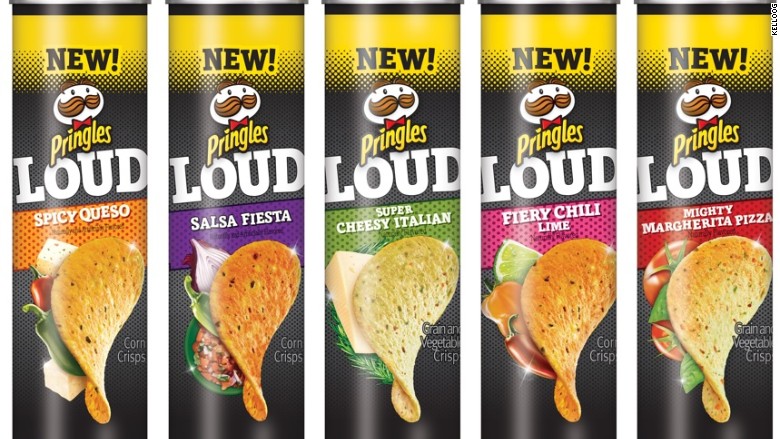 "We identified a target segment of 'bold explorers' who are eager to try something different in flavors and unique textures," he added. "It's why Kettle potato chips are doing well."
The Loud crisps are packaged in Pringles' identifiable cylindrical containers -- with some changes. Each holder is a bit smaller than the original potato chip container but houses the same amount. The labels are black and yellow.
"The name Loud is intended to convey the bold texture and flavors of the crisps," said Simon. "With the colors, we want 'Loud' to standout on the shelf."
Related: Robot pizza place introduces high-tech delivery trucks
This isn't the first time Pringles has experimented with a potato-free chip in its nearly 50-year history. The brand launched corn-based tortilla chips in 2012, featuring the same curved shape as its potato chips. However, those were discontinued last year.
The move is the company's latest attempt to capture a bigger share of the growing salty snacks market. It comes almost two years after continuous market research to identify differentiated snack opportunities.
The line (priced at $1.69 a can) hits stores starting mid-January.