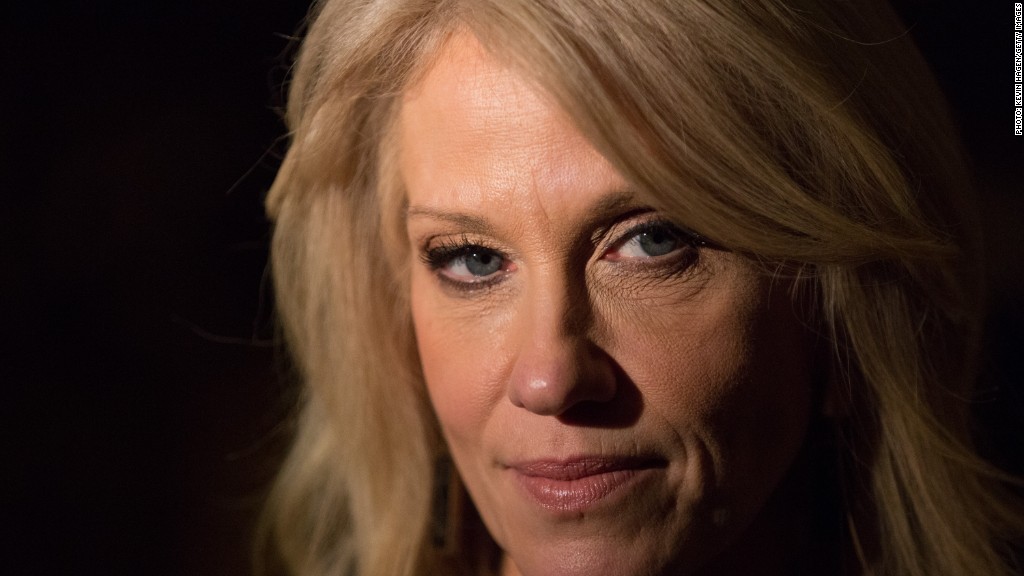 BuzzFeed's decision to publish unverified memos alleging that Russian operatives have compromising personal and financial information about President-elect Donald Trump has set off a fierce debate about the ethics of the decision and the responsibilities of journalists.
On Tuesday night, BuzzFeed published a 35 page document compiled by a former British intelligence operative. That publication came shortly after CNN revealed that a two-page synopsis of the document's contents had been included as an annex in the classified materials presented last week to Trump and to President Obama. Among other things, the document -- which is a compilation of memos prepared by the former operative -- describes Russians who allegedly gave information about Trump and Russian President Vladimir Putin to the former operative.
Related: Intel chiefs presented Trump with claims of Russian efforts to compromise him
But while CNN and other outlets did not publish specific details from the memos because they could not be independently verified, BuzzFeed published the memos in full. (After BuzzFeed's publication of the memos, The New York Times added some of the allegations contained in them to its article on the subject.)
"The dossier, which is a collection of memos written over a period of months, includes specific, unverified, and potentially unverifiable allegations of contact between Trump aides and Russian operatives, and graphic claims of sexual acts documented by the Russians," the BuzzFeed article accompanying the document states.
"BuzzFeed News is publishing the full document so that Americans can make up their own minds about allegations about the president-elect that have circulated at the highest levels of the US government," it continues.
On Wednesday, BuzzFeed CEO Jonah Peretti stood behind that decision, calling the collection of memos a "newsworthy document."
BuzzFeed is partially owned by NBCUniversal, which has a minority stake in the company -- about 25% -- through a $400 million investment. BuzzFeed also owns NBC's news operations, which are entirely separate. An NBCUniversal spokesperson declined to comment on BuzzFeed's decision.
The publication of the memos was immediately criticized by other journalists, including some who were concerned that BuzzFeed's decision to run the unverified documents would give Trump an opening to dismiss all questions about this information entirely.
"Don't know about ethics, but now Trump has easy out," tweeted Mark Horowitz, a veteran journalist who has worked at The New York Times. "Respond fiercely to sketchy BuzzFeed leak, not serious CNN story."
"On Twitter, unverified info in a memo is crowding out this quite solid reporting by CNN," New York magazine's Jonathan Chait observed.
"This seems preposterous, appalling, opportunistic, and lacking in basic ethics at every level," media columnist Michael Wolff wrote. "Ethics are simple: you shouldn't publish what you don't know to be true."
In a memo to his staff, BuzzFeed editor-in-chief Ben Smith explained that he decided to publish the memos because BuzzFeed's "presumption is to be transparent in our journalism and to share what we have with our readers."
Indeed, minutes later Trump sent out the following tweet: "FAKE NEWS - A TOTAL POLITICAL WITCH HUNT!" Later, he tweeted out an article from the sympathetic conservative website Lifezette about the publication, adding part of the headline, "'BuzzFeed Runs Unverifiable Trump-Russia Claims' #FakeNews"
WikiLeaks, which recently has been in lockstep with the president-elect in criticizing American media, also dismissed the memos: "35 page PDF published by Buzzfeed on Trump is not an intelligence report," the organization tweeted. "Style, facts & dates show no credibility."
Michael Cohen, a lawyer for Trump, also dismissed a portion of the memos alleging that he had secretly met with Kremlin officials in Prague in August 2016.
"I have never been to Prague in my life," Cohen tweeted.
In a phone call with CNNMoney, Cohen said he had never been to Prague, and said that during the month of August he was in New York and Los Angeles.
When asked if he intended to take any action against BuzzFeed over their report, he said, "I'll take it under advisement."
In an interview, Smith told CNNMoney that BuzzFeed had a reporter in Prague and did try to independently confirm Cohen had been there. However, Smith declined to respond to Cohen's claim that he had never visited the city.
Regardless of the veracity of the memos, within minutes of BuzzFeed's publication of it, some of the more colorful details were already trending on Twitter.