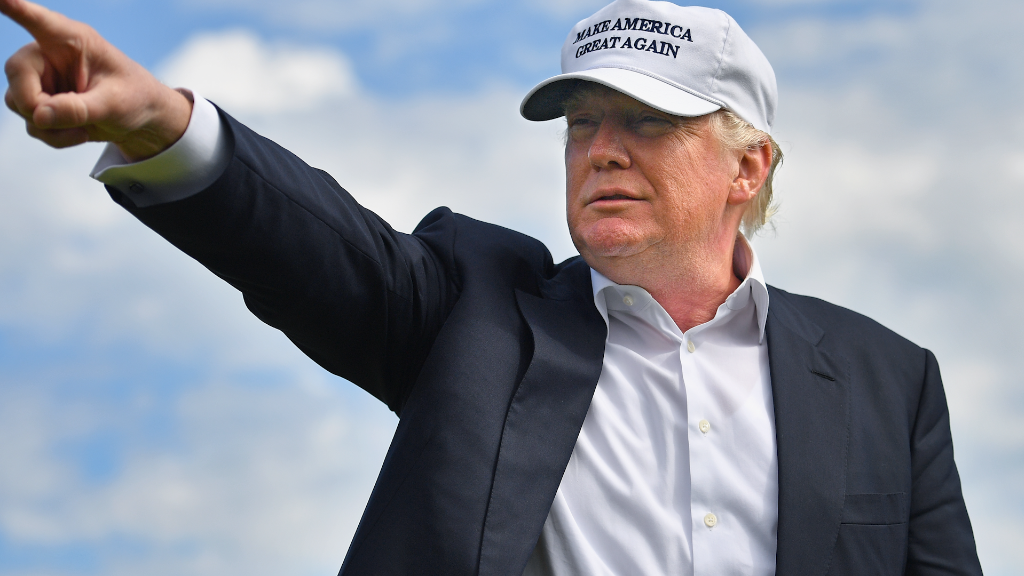 A New York judge dismissed a defamation suit filed against President-elect Donald Trump Tuesday ruling that insults on Twitter -- which Trump excels at -- are generally viewed as opinion and that opinions aren't defamation.
State Supreme Court Judge Barbara Jaffe's ruling came in her dismissal of a complaint against Trump by veteran political strategist and TV pundit Cheryl Jacobus.
The judge wrote that opinion can't be considered defamatory, and that tweets are largely viewed as peoples' opinion.
"Indeed, to some, truth itself has been lost in the cacophony of online and Twitter verbiage to such a degree that it seems to roll off the national consciousness like water off a duck's back," the judge wrote.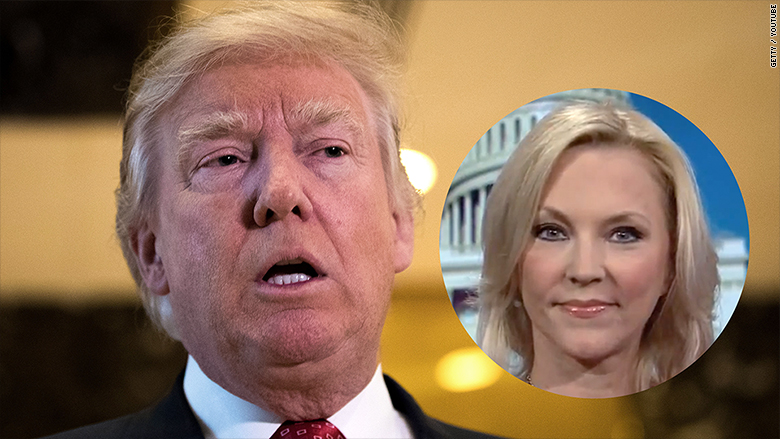 Jacobus' attorney, Jay Butterman, said he was "very very disturbed with this ruling" and will appeal.
"The court gave Donald Trump a free pass to trample on the rights of any critic. It's a sad day for freedom of speech, a sad day for the First Amendment, and a sad day for democracy," Butterman said.
Jacobus sued Trump and his former campaign manager Corey Lewandoski after Trump tweeted in January 2016 that Jacobus had begged him for a job and "went hostile" when he turned her down.
Jacobus' complaint alleges that Lewandoski tried to recruit her in 2015, and she rejected the Trump campaign's job offer.
Related: Americans to Trump: Delete your account
She claims that Trump turned his Twitter on her after she appeared on CNN and said Trump was using a dispute with Fox moderator Megyn Kelly to skip a Fox debate. She appeared on CNN a few days later when she cast doubt on Trump's claim that he was self-funding his Republican primary campaign.
That night, Trump tweeted, "@cherijacobus begged us for a job. We said no and she went hostile. A real dummy!"
A few days later, Trump tweeted, "Really dumb @CheriJacobus. Begged my people for a job. Turned her down twice and she went hostile. Major loser, zero credibility!"
Jaffe dismissed Jacobus' suit Tuesday in a ruling that took into account Trump's frequent use of Twitter.
"His tweets about his critics, necessarily restricted to 140 characters or less, are rife with vague and simplistic insults such as 'loser' or 'total loser' or 'totally biased loser,' 'dummy' or 'dope' or 'dumb,' 'zero/no credibility,' 'crazy' or 'wacko' and 'disaster,' all deflecting serious consideration," the judge wrote.
Related: Trump's tangled web of businesses
"Although the intemperate tweets are clearly intended to belittle and demean plaintiff," Jaffe said, it was "impossible to conclude" that they damaged Jacobus' reputation as a political consultant.
Trump's lawyer, Lawrence Rosen, praised Jaffe's "very well reasoned decision... recognizing that it was clearly opinion, therefore not actionable."
"She not only analyzed the words, but took a look at the context in which the statements were made," Rosen said. "The average Twitter user certainly understands when somebody is giving their opinion."
The attorney for Jacobus disagreed.
Trump's claim that Jacobus "begged" for a job was not an opinion, he said. "That was false. That was made up," Butterman said.
As a result of this decision, he added, people who are defamed by Trump on Twitter now "have no defense."