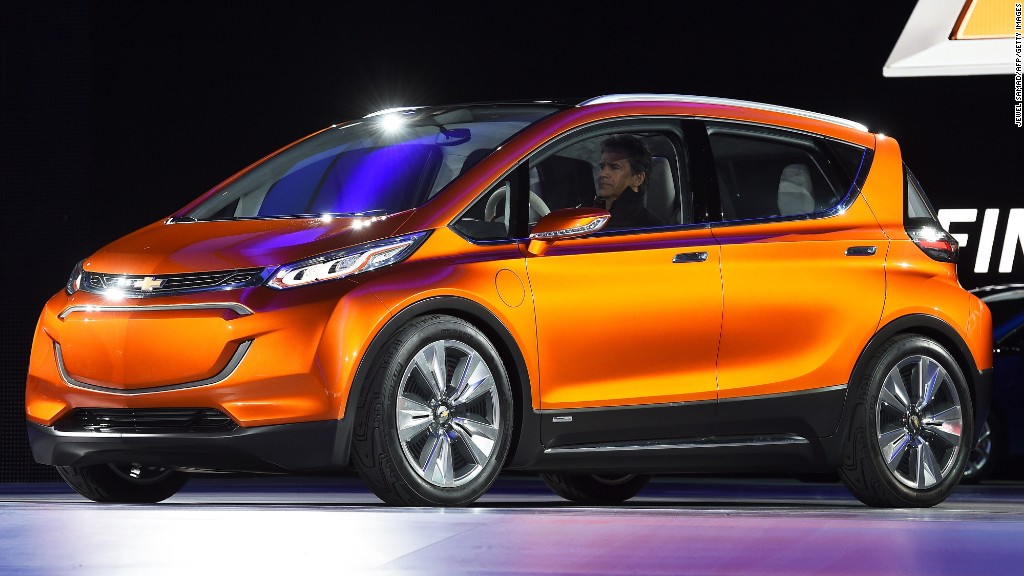 U.S. auto-sales may be topping out, but General Motors says 2017 will still be a good year.
GM expects it to be more profitable than 2016 -- largely thanks to sales overseas, specifically in China. The news sent GM shares up more than 4% on Tuesday.
The strong outlook is notable given that the industry's sales have been expected to level off after 7 years of strong growth. In 2016, U.S. car sales set another record.
GM (GM) sold 3.9 million cars in China, its largest market, last year. That's a 7.1% increase, and the company said Tuesday that it's on track for comparable sales this year.
Related: Car sales set another U.S. record
But GM's U.S. sales slipped in 2016 -- the first time since it filed bankruptcy in 2009 that the nation's largest automaker had reported a drop in U.S. sales. GM cited slumping sales when it announced plans last year to cut 3,300 jobs across three U.S. factories.
Crossovers, trucks and SUVs will continue to drive global sales, the automaker said in a press release, which should boost 2017 earnings per share year over year.
The company also said it will repurchase $9 billion worth of shares by the end of 2017. The buyback plan started in 2015 in a bid to avoid a battle with shareholders about how the carmaker spends its cash. So far, $6 billion worth of buybacks have been executed, the company said Tuesday.