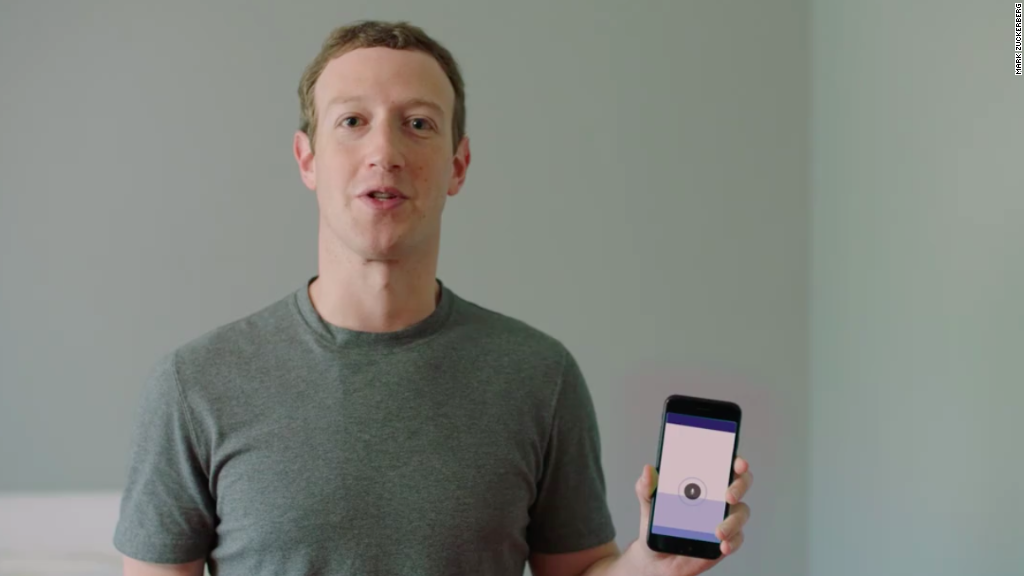 Where do you go after working for the most powerful person in the world? Mark Zuckerberg.
David Plouffe, a former senior White House adviser and Barack Obama's 2008 campaign manager, is joining Zuckerberg's philanthropic project as head of policy and advocacy efforts.
The organization is also bringing on Ken Mehlman, a former campaign manager for President George W. Bush, to head a newly created policy advisory board.
The high-profile roles highlight the unique approach of the Chan Zuckerberg Initiative, founded by the Facebook CEO and his wife Dr. Priscilla Chan.
Rather than simply cut a check to charities, the project aims to "build movements" and lobby government officials around its desired science and education initiatives.
Related: Obama's staff is taking over Silicon Valley
Plouffe most recently worked as a chief adviser and board member at Uber. He was hired by the ride-hailing company in 2014 to sell policymakers and the public on the benefits of the service.
"I'm excited to work with David on this," Zuckerberg wrote in a Facebook post announcing the hire. "He has great experience building movements as part of companies like Uber and as campaign manager for Barack Obama's presidential campaign."
Zuckerberg pledged in late 2015 to give away 99% of his Facebook (FB) shares, then valued at about $45 billion, to the philanthropic organization. The focus was said to be on personalized learning, curing diseases, connecting people and community building.
Since then, the Chan Zuckerberg Initiative has pledged to invest $3 billion over the next decade to build tools with the lofty goal of curing all diseases. It has also invested smaller sums in Byju, an education startup based in India, and Andela, a startup that trains software developers in Africa.
Plouffe, an informal adviser for Hillary Clinton's presidential campaign, made headlines after the election for admitting he'd been wrong about Donald Trump's ability to win.
"Never been as wrong on anything on my life," Plouffe tweeted after results came in on election night. "I'm sorry everyone," he wrote in another tweet.