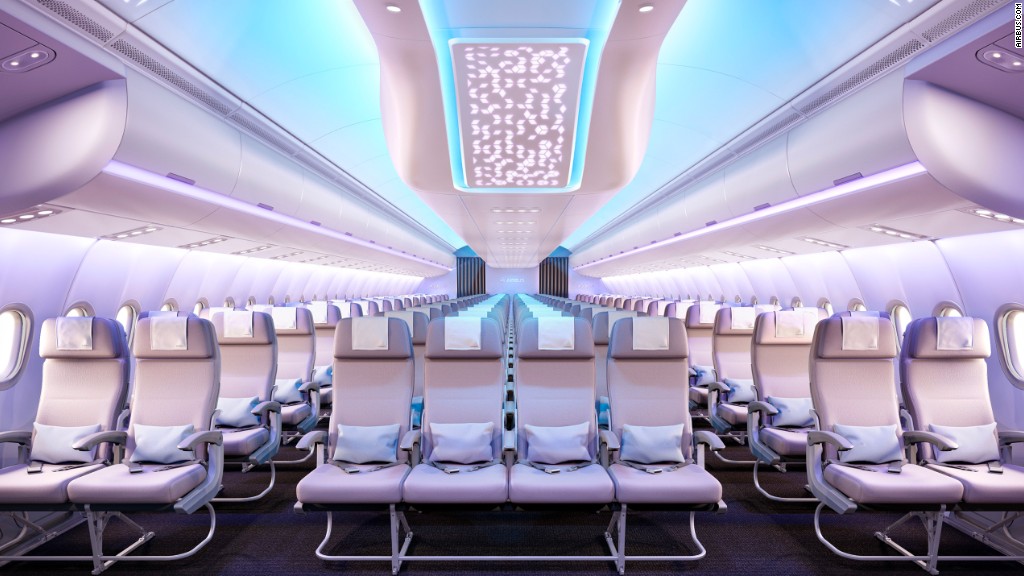 Airbus really wants to make its superjumbo work.
The European aircraft producer defended its troubled A380 program on Wednesday, saying that orders for very large planes will increase because of a projected doubling in air travel over the next 15 years.
"You can't have double the number of airplanes flying, so unless you want to have restrictions on people flying, you will need bigger airplanes," said John Leahy, the company's chief operating officer.
Leahy, however, acknowledged that the A380 has been a disappointment.
There are 207 of the double-decker aircraft currently in use around the world, with 112 more orders lined up. That's far below the 1,200 orders Airbus said it expected when the aircraft was introduced in 2005.
"Would I like the orders to be stronger? Of course I would," Leahy said Wednesday
The A380 was designed to challenge Boeing (BA) in the super large aircraft market. But many airlines are now moving towards more fuel efficient planes. Fuel is the second biggest expense for airlines behind staff costs.
Related: Airbus delays A380 deliveries as superjumbo woes mount
The poor performance has led to questions about the program's future. Airbus has already said it would scale back production of the A380 this year. It will build only 12 per year from 2018. That's down from 27 it delivered in 2015.
To make the aircraft more attractive, Airbus (EADSF) is looking into increasing the number of passengers it carries.
"We could probably add close to 50 seats, optimizing the cabin layout whilst keeping the unique features of the cabin and comfort," said CEO Fabrice Bregier.
Related: Airbus launches booking site for travelers who love A380 jets
Most airlines currently fly the aircraft with roughly 500 passengers, depending on the seating configuration.
Airbus said Wednesday it delivered a record 688 aircraft in 2016. That's fewer than archrival Boeing, which delivered 748 airliners last year.