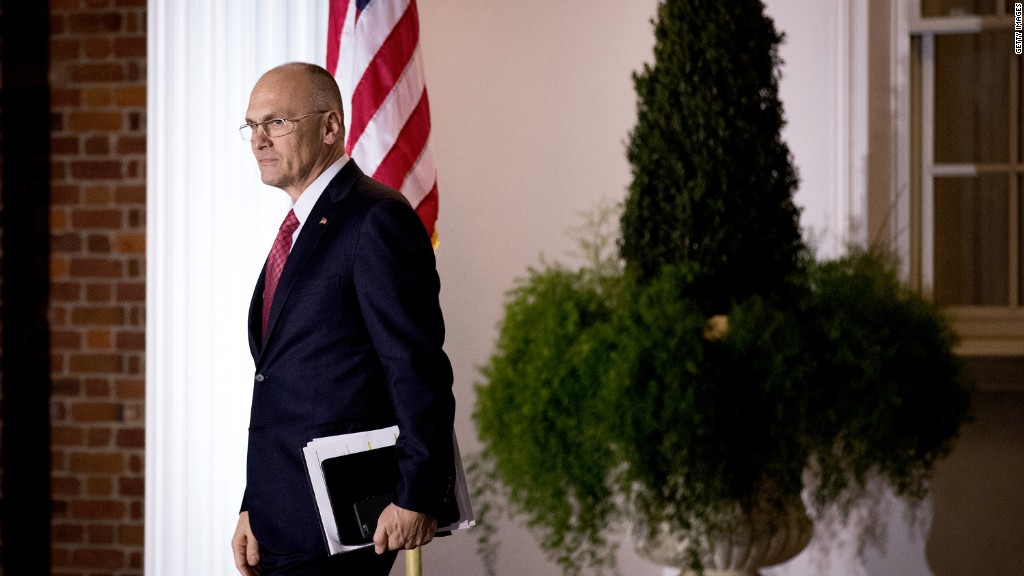 Fast food workers are banding together Thursday to protest their boss's appointment as labor secretary.
President-elect Donald Trump's pick for labor secretary -- Andy Puzder -- is the CEO of CKE Restaurants, the parent company of burger joints Carl's Jr. and Hardee's. On Thursday, cashiers and cooks that work for him are picketing at restaurants, CKE offices, and at U.S. Department of Labor branches across more than 20 cities.
"I know first-hand that Puzder would be the wrong choice for America's workers," Rogelio Hernandez, a worker at Carl's Jr. in Santa Monica, said in a press release Wednesday.
The workers are organizing with the help of Fight for $15, an organization that has successfully lobbied for minimum wage hikes in several cities and states.
"Whether [his] nomination is confirmed, denied or withdrawn: we won't back down for one minute in our demands for $15 an hour and union rights for all workers," Hernandez said.
Puzder's confirmation hearing has yet to be scheduled.
Related: Trump's Labor secretary doesn't like Trumponomics very much
Fight for $15 points out that Puzder's $4.4 million annual salary means he "means he makes more in one day than he pays his minimum wage workers in one year." Puzder has publicly opposed minimum wage increases.
CKE workers also spoke out on Tuesday at a panel in Washington put together by Democratic senators to discuss poor working conditions. Their stories included stolen wages, working overtime with no pay, and the struggle to support a family on a minimum wage salary.
As labor secretary, Puzder would be in charge of enforcing federal workplace safety and wage laws. But his own employees point to numerous safety violations and wage-related problems to illustrate that Puzder is not fit for the job.
Related: Carl's Jr., Hardee's workers blast Labor nominee at Senate forum
"If our elected leaders really want to make America great, they should confirm a labor secretary who looks out for working people like us, not someone like Andy Puzder who has made millions by stealing our wages," Jessenia Adame, a Carl's Jr. worker from Austin, said in a press release.