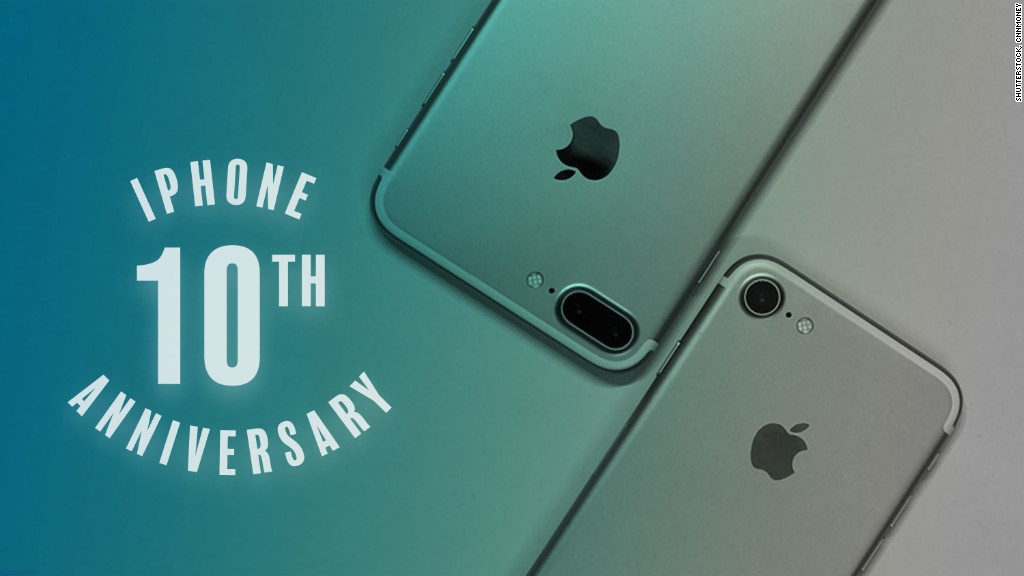 The iPhone sales slump may be dragging down one of Apple's top suppliers.
Hon Hai Precision Industry, better known as Foxconn, just reported its first annual sales decline in more than two decades.
Foxconn posted sales of about $136.6 billion in 2016, a 2.81% decline from a year earlier, according to the company's monthly filing with the Taiwan Stock Exchange.
The Taiwanese manufacturer builds electronics devices for numerous businesses, but Apple (AAPL) is its largest customer. Foxconn has created massive factories to meet consumer demand for iPhones, sometimes drawing scrutiny for labor violations.
Related: The iPhone turns 10: Insiders look back
Foxconn's reliance on Apple and the iPhone, once a boon to its business, may now be a burden.
Apple's sales for the 2016 fiscal year fell for the first time since 2001, driven by a decline in iPhone sales. The smartphone still makes up the majority of Apple's revenue.
Apple's latest iPhone is a dead ringer for the previous two models, potentially eliminating some of the desire to upgrade. And the overall smartphone market is increasingly saturated.
Growth in global smartphone shipments is expected to be mostly flat in 2016 compared to the previous year, according to a September report from IDC.