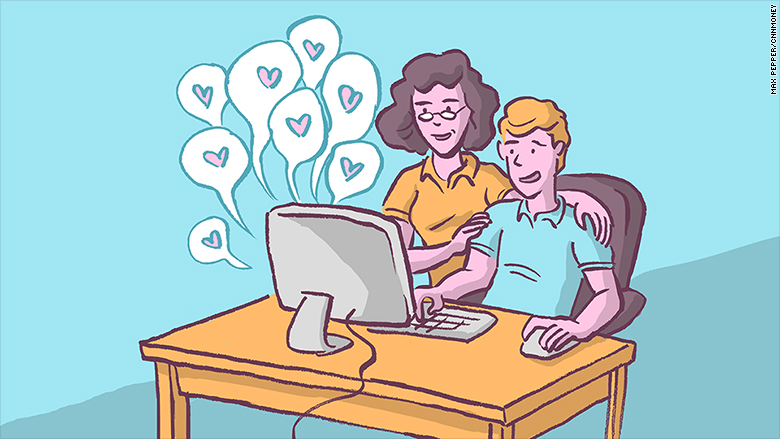 Amy Roost has spent a lot of time milling about hospitals.
In August, her son 22-year-old son Spencer suffered a series of strokes due to a rupture in his brain. It had him in a Seattle ICU for weeks and he underwent two brain surgeries.
Roost was there for most of the time, but flew home to San Diego for a few days to check in with her husband. That's when she came across an article in Southwest: the Magazine on Southwest Airlines about a startup called Tribute.
The two-year-old firm is tech's answer to Hallmark: A software platform where anyone can create custom, collaborative digital video montages to give to others. The video cards start at $25, while more advanced versions range from $99 or $199.
Tribute consolidates video clips, applies music and transforms it into one piece.
The article piqued Roost's interest. She reached out to Spencer's friends and asked them to film and submit segments for a Tribute. She later presented the 30-minute video to her son before he underwent his second brain surgery.
"He never took his eyes off the screen," she said. "He had a giant bucket full of loved poured over him."
Although Spencer couldn't speak at the time, Roost could gauge his reaction by his gestures: Holding an orange stress ball in his damaged right hand, he tapped the screen with it when he saw someone he loved.
Studies show gratitude has both physical and mental benefits, and impacts both the recipient and giver.
Related: Self-improvement in the tech age: It starts with an app
That's true in Roost's case.
"You don't often get to hear people say what an incredible human being your child is," she said. "It gave me a whole new perspective."
Tribute has raised more than $1 million in funding to date, and about 50,000 video montages have been created.
For every Tribute sold, the startup makes one available to hospitals for free. So far, it has partnered with three hospital facilities: Cleveland Clinic Cancer Center in Ohio, Lurie Children's Hospital in Illinois and CarePoint Health in New Jersey. It also donates to other nonprofits and the military.
Related: The confidence gap: Can daily text messages help?
Cleveland Clinic's chief experience officer Dr. Adrienne Boissy said the Cancer Center has "navigators" assigned to families of patients who tell them about the Tribute service.
"The power of reconnecting [patients] with the broader community is very moving," she told CNNMoney. "I'm always looking around to see who is coming at age-old problems in really new creative ways, especially for small gestures that will have high impact."
As for Spencer, who is now out of the hospital and in a brain rehabilitation program, he continues to watch his Tribute.
"I've watched it maybe once a week," he told CNNMoney. "It makes me feel really good."
Cofounder Andrew Horn, 30, sees Tributes used in a variety of ways, from replacing wedding guest books to employee appreciation gifts.
"It gives people permission to be authentic, emotional, and share and communicate in a way that connects others deeply," said Horn.