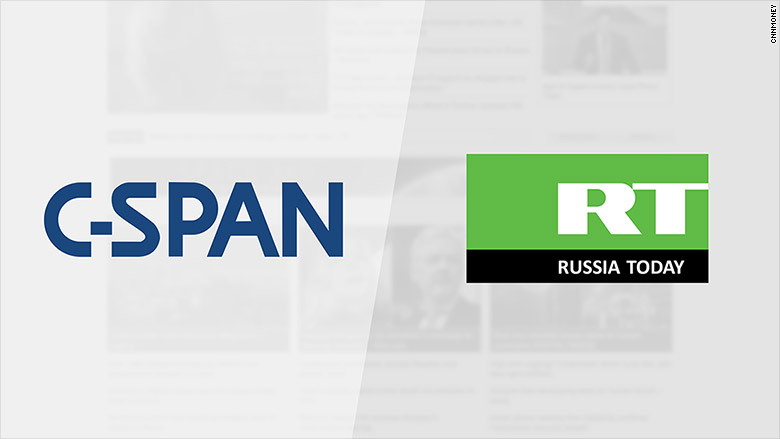 C-SPAN says an internal routing error was likely to blame for a programming interruption in which its online coverage of Congress was interrupted by a live feed of Kremlin-backed news channel Russia Today.
The Russia Today feed, which interrupted footage of Rep. Maxine Waters speaking at a Securities and Exchange Commission hearing, aired for about 10 minutes before the stream switched back to C-SPAN.
In a statement on Thursday afternoon, C-SPAN said it was investigating the matter but operating under the assumption that the interruption was the result of a routing error.
In a subsequent statement on Thursday night, the channel said their "initial investigation suggests that this was caused by an internal routing error. We take our network security very seriously and will continue with a deeper investigation, which may take some time. If we learn anything different as a result of this investigation, we will have a further public statement."