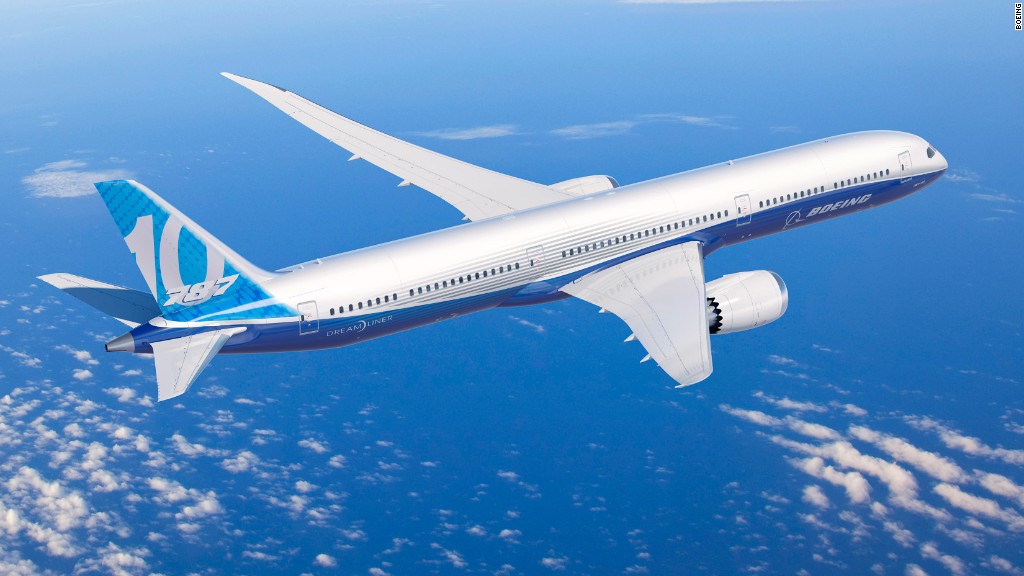 Boeing is trying to assemble a group of airlines willing to buy a new version of the 737 jetliner.
The new model, dubbed the 737 Max 10X, would be longer than the slow selling 737 Max 9, currently the biggest version of the single-aisle airliner.
The Max 10X, if launched, would be the third new or revamped 737 model in as many years and the fifth in Boeing's lineup. The first Max model delivers this year and the Max 9 follows in 2018.
Boeing won approval from its board of directors in late 2016 to go out and make deals for the jet with airlines, three people said. If Boeing wins enough airline commitments, the Max 10X would be officially launched as a new Boeing airliner. Boeing wants the jet to be ready for airline use by mid-2020, the people said.
The U.S. plane maker's latest design is a defensive move to keep airlines from buying Airbus and giving it more time to cultivate plans for an all-new airliner that would fly 200 to 275 passengers as far as 5,000 nautical miles, according to industry officials.
The plans are the latest move in the chess game of one of the world's fiercest corporate rivalries.
One industry leader called the Boeing concept "a band aid to take a few percentage points off Airbus market share."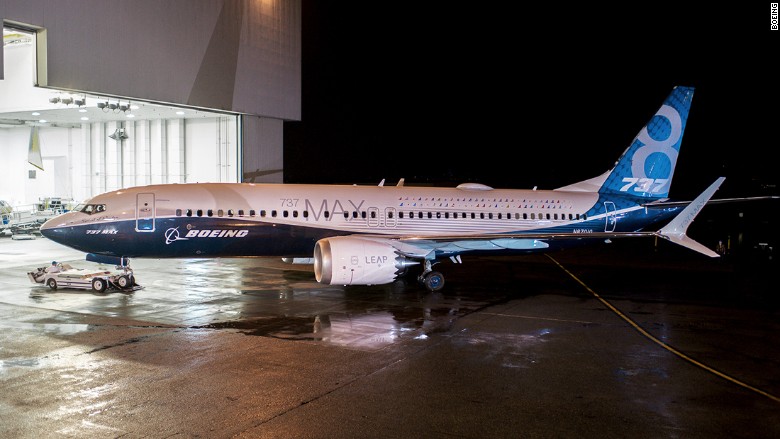 United Airlines (UAL), Delta Air Lines (DAL) and Alaska Airlines (ALK), as well as Air Canada (ACDVF), Indonesian low-cost carrier Lion Air and airlines in China top Boeing's customer wish list, the people said. Many operate the largest 737 model currently flying along side Airbus jets or have ordered the new 737 Max 9.
The Max 9 has been losing sales to its rival Airbus's A321neo.
Boeing is working with customers "to work through the business case" for the Max 10X, the company said, and "once this process is successfully completed we will be in a position to share more details."
United, Delta and Alaska declined to comment. Air Canada did not immediately respond to a request for comment.
The world's new planes in 2017
Boeing and Airbus have tried to fill a void left by Boeing's discontinued 757. Neither Boeing nor Airbus have matched its seating or range until recently. By 2018, Airbus' A321neo will be able to carry up to 240 passengers (239 on the 757), or by 2019, fly around 160 to 180 across the Atlantic, according to analyst estimates.
Airlines have ordered 1,400 A321neos, compared to around 425 for Boeing's competing models, according to Flightglobal Ascend. That success has given Airbus a nearly 1,500 order lead over Boeing on its newest workhorses.
The plane maker wants to end a spate of defections. Korean Air and Norwegian Air Shuttle, traditionally Boeing single-aisle jet buyers, split recent deals with both Boeing and Airbus (EADSF) in favor of the A321neo.
Boeing sales decline despite late buying spree
To keep costs down on the Max 10X, Boeing is using the same engines from the smaller Max models and only adding five and a half feet to the fuselage length and making changes to the landing gear to improve takeoff and landing performance, the company said. Aviation Week on Wednesday first reported some technical specifications of the Max 10X.
The Max 10X won't beat the A321neo on range or seating, but is designed to make Boeing's loyal customers think twice about buying Airbus against its claim of Max 10's lower operating costs. The Max 10X would seat around 190 in two classes or up to 230 in all-economy, 10 to 15 more than its smaller stablemate, said Boeing.
Singapore Airlines shops for world's longest jet
Boeing is aiming the jet at airlines prioritizing seating over Atlantic Ocean-crossing range. Airlines with first and economy classes could fly around 3,000 nautical miles, enough for U.S. transcontinental flying, according to one person briefed on the jet's performance.
Boeing's strategy isn't new. In the late 1990s, Boeing launched a longer and higher capacity model of its twin-aisle 767. Only Delta and Continental Airlines bought, keeping both airlines in Boeing's camp. Boeing launched the all-new 787 Dreamliner, its replacement, in 2003.