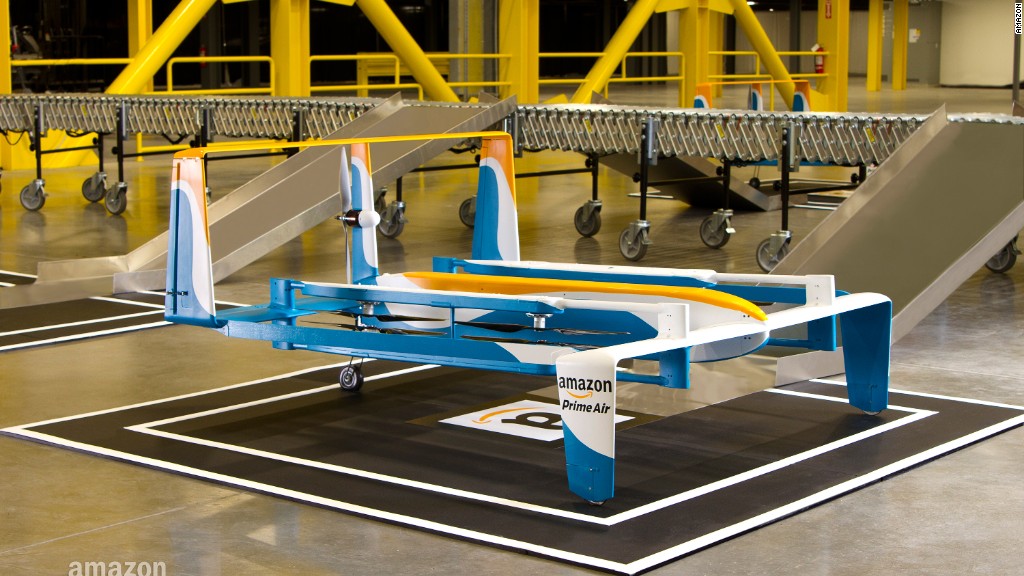 Google has shuttered its plan to use massive solar-powered drones to deliver internet to rural and remote parts of the world.
Alphabet, as Google (GOOG) is formally known, disbanded the project -- called Titan -- a year ago. But news of the decision first surfaced Wednesday.
Project Titan is now integrated with a group of robotics projects at Google's research and development factory, X.
But this doesn't mean Google has given up on novel ways of beaming internet to areas without access. It's still investing in Project Loon, which sends balloons to the edge of space to beam internet to the land below.
X said in a statement Project Loon was seen as a more promising way to connect parts of the world with internet. The division has not ruled out revisiting high-altitude unmanned aerial vehicles in the future, but concluded Loon was more economically and technically feasible.
Google isn't the only company to face similar challenges. The federal government is currently investigating a 2016 crash of Facebook's solar drone, Aquila.
Many previous Titan employees continue to work in Google's "moonshot" factory on other aviation projects intended to change the way we live. This includes both Loon and Project Wing, which builds small drones that will eventually make deliveries.
Related: Google brings its moonshots back to earth
The demise of Titan came as Google underwent its Alphabet reorganization in 2015 and marked a new focus on managing costs.
Google has long been a golden child of the digital age, offering a search engine and other online services that have generally enjoyed instant success. But the company's forays into hardware have proven to be a tougher go, including failures such as Google Glass.
X's leaders have stress this is the nature of innovation. Without trial and error, the factory won't be able to successfully launch mind-blowing "moonshot" technologies.
Most recently, X spun out its self-driving car program as a standalone Alphabet company in December. Despite some hiccups, like high-profile executive departures, it's seen as a global leader in autonomous vehicles software.