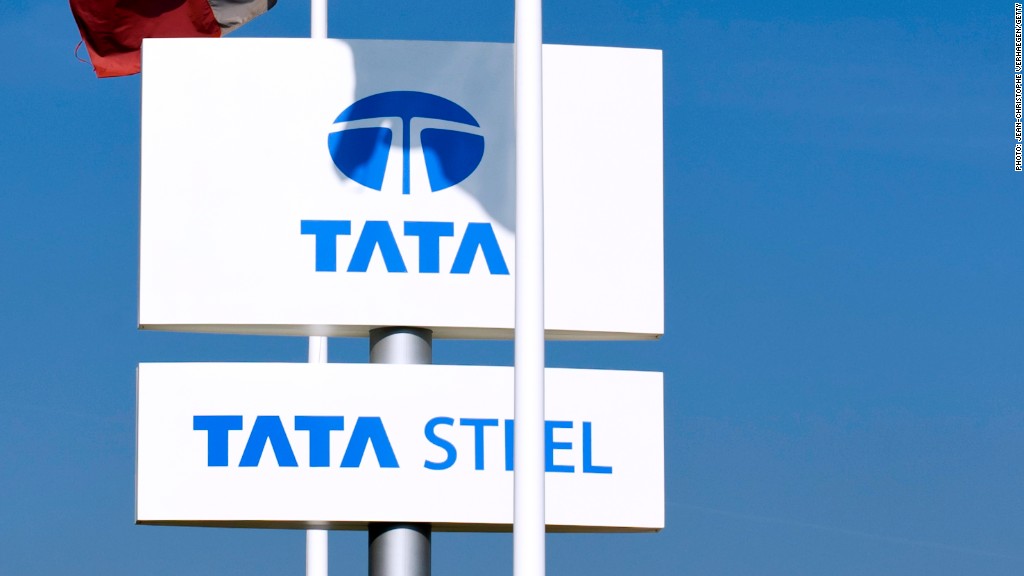 India's biggest industrial group has named a new chairman as it tries to draw a line under an ugly battle over its leadership.
Natarajan Chandrasekaran, CEO of Tata Consultancy Services (TCS), will become chairman of the $100 billion Tata Group in February, the company said Thursday.
TCS is India's biggest tech firm and Tata's most valuable company with revenues of $16.5 billion.
Chandra, as he is widely known, joined TCS as a software developer in 1987 and became CEO in 2009. He will take up his new position on Feb. 21, the company said.
"Mr. Chandrasekaran has demonstrated exemplary leadership," Tata Sons, the group's parent company, said in a statement. "We believe he will now inspire the entire Tata Group to realize its potential."
The appointment of Chandra, 53, caps a months-long saga that began when the Tata Group abruptly removed its previous chairman Cyrus Mistry in late October.
Mistry's ouster set off an ugly war of words between him and his predecessor, family scion Ratan Tata -- a battle that has now gone to court.
Chandra replaces Ratan Tata, who took over as interim chairman when Mistry was forced out.
He now oversees a massive business empire spanning over 100 countries. Tata Group owns global brands such as Jaguar Land Rover.