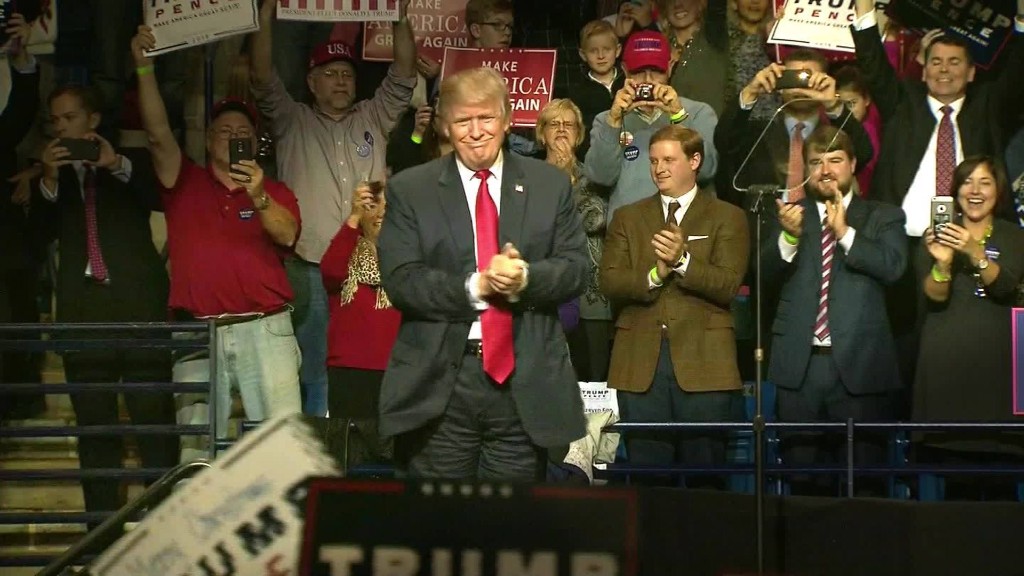 Tina Fey called it.
On "Saturday Night Live" this weekend, the former cast member predicted that Donald Trump would bash NBC's longtime sketch comedy show.
"No matter how it goes, the President of the United States will say that it's sad and overrated," Fey said during Saturday's show. "It's fine. No one cares."
And she was right: On Sunday, five days before his inauguration, the President-elect took a swipe at NBC's news division before laying into "SNL," which returned from a winter break.
".@NBCNews is bad but Saturday Night Live is the worst of NBC," Trump tweeted. "Not funny, cast is terrible, always a complete hit job. Really bad television!"
Berating "SNL" is hardly new territory for Trump, who has repeatedly slammed the show as "boring" and "totally one-sided."
In recent months he's been especially critical of Alec Baldwin, the actor who plays Trump on "SNL."
Baldwin's Trump was front and center during the opening sketch of Saturday night's episode. The show parodied Trump's first press conference since being elected.
At one point during the segment, a character played by "SNL" cast member Sasheer Zamata tells Baldwin's Trump that if the Affordable Care Act is repealed, "people could die."
"Listen, sweetheart," Baldwin-as-Trump responds. "I'm about to be president. We're all going to die."
Related: Donald Trump bashes 'SNL' on Twitter after sketch about him tweeting too much
Mockery and snarky responses to Trump's criticisms of "SNL" have become about as predicable as the Trump tweets themselves.
Actress Debra Messing, a vocal critic of Trump's who made a name for herself on the NBC sitcom "Will & Grace," weighed in on Twitter: "Been on NBC 4O years. Calling it being 'bad TV' is kinda like saying u have a 'mandate.'"
Trump's take on the show hasn't always been this harsh.
When he hosted "SNL" in late 2015, he spoke warmly of his experience, tweeting that he had an "amazing evening at Saturday Night Live!"