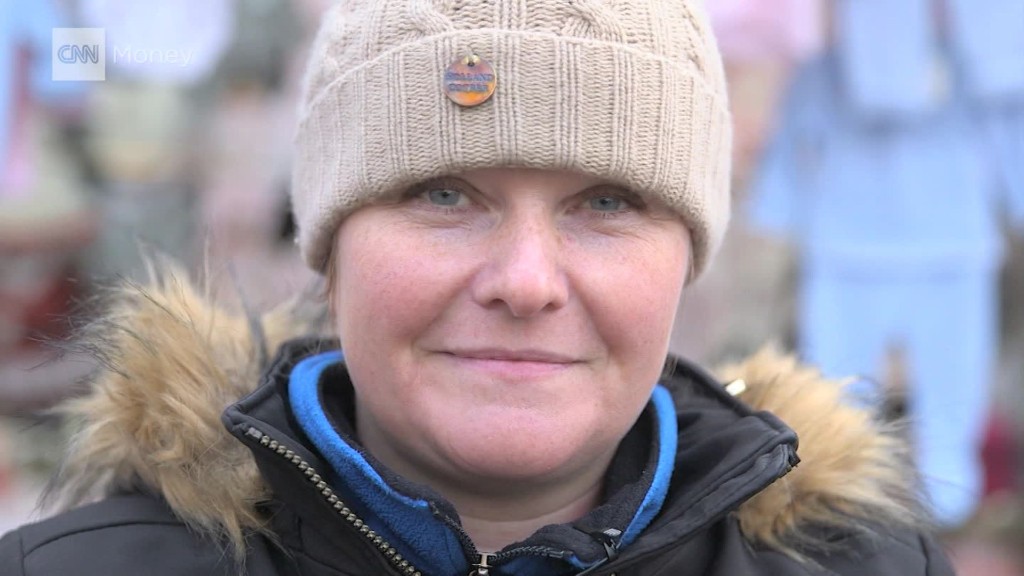 It's no secret that tens of millions of people have been hurt by the forces of globalization.
The good news is that some of the biggest names in business have admitted that the current economic model is "deeply flawed," and are trying to build consensus around a new way for companies to operate.
The Business and Sustainable Development Commission, which includes business leaders, academics and experts from international organizations, released its report ahead of the annual meeting of the World Economic Forum in Davos.
"Those losing out either economically or environmentally, such as the citizens of smog-choked Asian cities, or socially, through the breakdown of traditional rural communities, are asking whether the costs of our global economy are greater than its benefits," the commission said.
Related: Globalization can be remade to work for everyone
The group's report is a call to action: Corporate leaders must quickly change the way they do business in order to rebuild trust between industry and wider society. Members of the group include Alibaba (BABA) founder Jack Ma, Mars CEO Grant Reid and Paul Polman, the CEO of Unilever (UL).
"We believe radical action is needed," the group said.
If businesses need convincing, there's even a monetary incentive: The commission estimates there's $12 trillion to be made in extra growth and savings from sustainable development by 2030. Sectors that could benefit include heath care, clean energy and urban infrastructure.
Here's how the group says business can help repair the system:
Adopt global goals
In 2015, the United Nations outlined an ambitious set of development goals. They called for an end to poverty and hunger, a sharp reduction in inequality and urgent action on climate change.
Businesses need to incorporate these goals directly into their corporate strategy. The commission said that only about a third of businesses currently do so.
"It is hard to imagine the needle pointing towards the more hopeful outcome unless companies are willing to join the fight," the report said.
Go long
Companies must make more sustainable investments, even if it means losing money in the short term.
"Rather than commit to longer-term investments, many companies are treading water -- sitting on cash, buying back shares, paying high dividends," the report said. Firms can no longer afford to move towards sustainability reluctantly and slowly.
"People and most governments want faster progress," the report said.
Behave better
The commission acknowledged that trust in business has eroded sharply. To regain the public's confidence, the commission said, companies must start to behave more responsibly.
Businesses should pay their fair share of tax, treat their workers fairly and respect the communities and environments in which they operate.
That may sound anodyne, but the commission cited dramatic motivations: There are still between 20 million and 40 million people working in forms of modern slavery. And over 150 million children work in "the fields mines, workshops and rubbish dumps that underpin much of the global economy," it said.