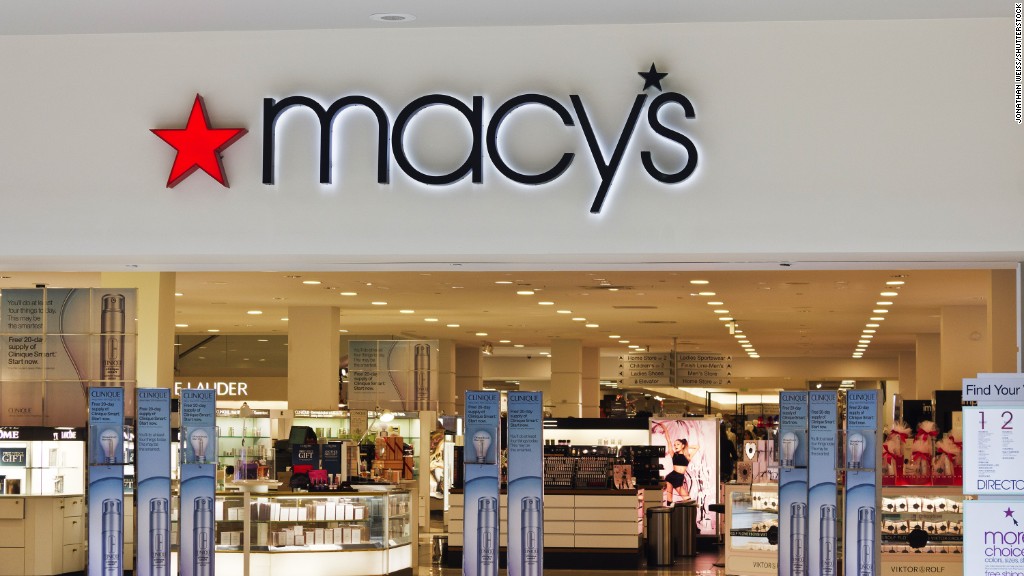 Walmart, which employs more workers than any other American business, plans to add 10,000 U.S. jobs this year.
The job growth will represent less than 1% of the company's current American workforce of about 1.5 million people. But it bucks the trend of major brick-and-mortar retailers, which have been slashing jobs and closing stores.
Macy's (M) is closing 68 stores and cutting more than 10,000 jobs. Sears Holdings (SHLD) is closing 150 Sears and Kmart stores, eliminating an undisclosed number of jobs. The Limited has closed all its stores, and American Apparel is likely to do the same in bankruptcy proceedings.
Walmart (WMT) itself announced a year ago it would close 269 underperforming stores, including 154, employing 10,000 workers, in the United States.
Meanwhile, employment growth has come from online stores such as Amazon (AMZN), which announced last week it would add U.S. 100,000 jobs.
Walmart said Tuesday it would expand, renovate or relocate 59 Walmart and Sam's Club stores. Some of the jobs will come from expanding or improving e-commerce services.
The company reiterated plans to make $6.8 billion of capital investments in the United States with expansion and remodeling of its stores. It said its plans will also lead to 24,000 temporary construction jobs.
Related: Walmart's Mexico unit to add 10,000 jobs
Walmart made no mention of President-elect Donald Trump in its announcement. But companies have been under pressure commit to U.S. jobs ahead of his inauguration Friday.
Ford scrapped plans for a $1.6 billion plant in Mexico two weeks ago and said it would expand a Michigan plant, adding 700 jobs there. Lockheed Martin (LMT), which, like Ford, had been criticized by Trump, announced Friday it would add 1,800 jobs to its F-35 fighter program. And Sprint (S) said it is bringing 5,000 jobs back to the US.
Walmart, which imports heavily from China and Mexico, is facing pressure on U.S. jobs as well, even if Trump hasn't focused on the retailer the way he has other companies.
When Walmart announced plans in December to add 10,000 jobs in Mexico over the next three years, Trump did not criticize the move. Walmart said at the time that it was not moving any jobs from the United States as part of its Mexican expansion.
Walmart committed in 2013 to purchase $250 billion more in American-made, grown, assembled and sourced products through 2023. It estimated that would add 1 million U.S. jobs. It cited three suppliers who are moving operations from foreign countries back to the U.S., which it said will create a little over 1,000 jobs among them.
Walmart has also been under pressure from union-backed groups seeking increases in the minimum wage across the nation. It has raised the minimum wage for its American workers to at least $10 an hour.